Ever wondered how the brightest start-ups and small businesses in the UK have been able to take their business idea and make it a success? It's all well and good having a great idea, but how can you bring it to fruition?

Well here you are.
Armed with great advice and insights on how to take your idea to the next level, nine entrepreneurs tell us how they've been able to grow their business from the idea stage.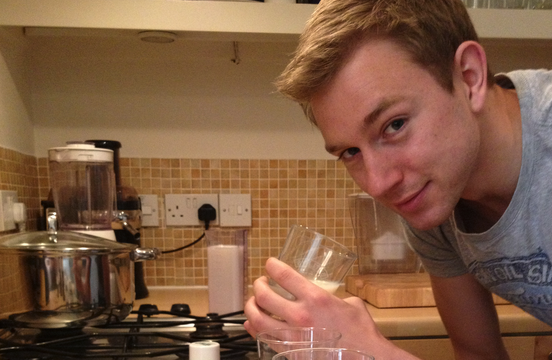 Image from Charlie Thuillier
Charlie Thuillier, founder, Oppo Ice Cream
"Passively testing the market includes looking at the current market place. If someone is already doing something remarkably similar, whether that be in the same category or different, and they are selling well, it's probably a good idea – but work out a way to better it. Someone else has tested the market place for you but don't just copy them, be more remarkable!
"You should speak to as many industry experts and potential customers as you can. Their responses will help shape the product. At Oppo I got supermarket buyers involved early for their feedback – if they weren't going to buy the product, I couldn't reach my consumers so their opinion was essential. Don't worry about people stealing your idea - tiny chance they will, but it confirms it's a good idea!"
Pippa Murray, founder, Pip and Nut
"Markets are a great way of trialling a product on a relatively low level. When I first had the idea for Pip & Nut I decided to trade at Maltby Street Market, in London, at the weekend to get some direct customer feedback and suss out what products I should launch with. Consumers will always be brutally honest so you'll know pretty quickly as to whether or not your idea is a good one!"
Lucy Major, co-founder, Urban Bundles
"Don't be afraid to pick up the phone or get in touch with the customers who you want to target. You'll be surprised by the outcome most of the time! People do actually want to hear and help, especially if your idea is new and exciting. Everyone likes to talk about the latest new trend or idea, at the end of the day, so take it as much feedback as you can.Taking people out for a coffee or lunch is always great and it breaks up their day as well! Do not be reserved!"
Lee Thompson, co-founder, The Flash Pack
"Test your business idea on social media to see if you have a minimal viable product. My partner Radha Vyas and I tested our travel business The Flash Pack by posting flashpacking group holidays for professionals on meetup.com. 14 people aged between 30-45 all attended our first London meetup all keen on booking a group tour with us. We took advantage of this opportunity and asked them all kinds of questions based around our concept.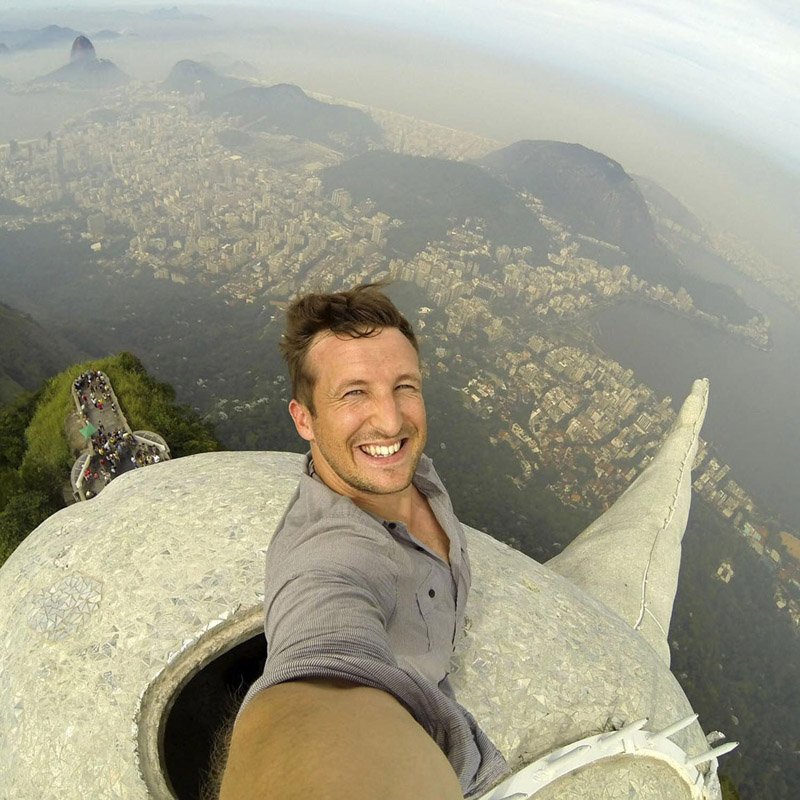 Image from Lee Thompson
"They told us that normally they didn't have anyone to travel with and that they were afraid to book on a group tour in case they ended up with 18 year olds who had never travelled before or older people that would't be able to keep up with them! We knew we had a business that could work.
"Build a website for free using free templates to test your product. Don't rush into buying an expensive website until you know for sure that you can make a success from your project and understand your market well."
You've got to be prepared to invest both metaphorically and financially in your ideas.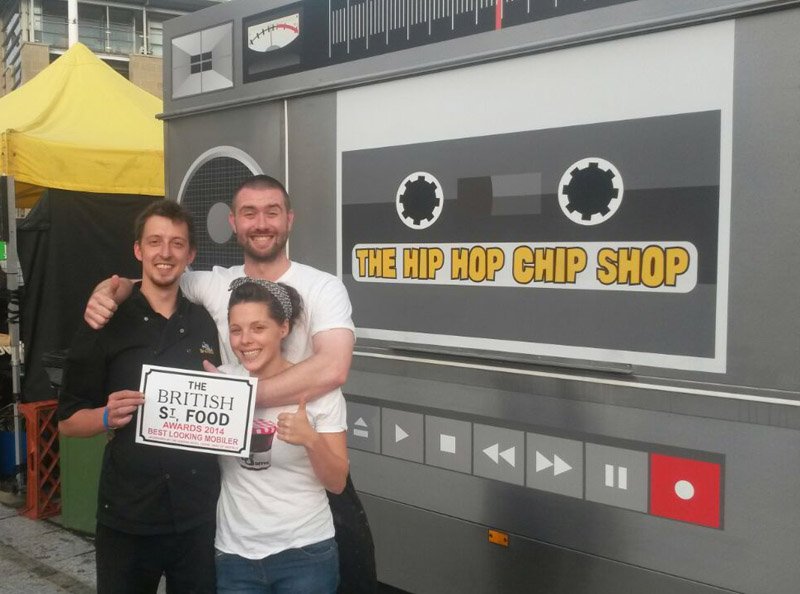 Image from The Hip Hop Chip Shop
Jonathan "Ozzie" Oswald, Managing Director, The Hip Hop Chip Shop
"Ideas are a funny thing. You give birth to them, you nurture them, you watch them grow, you show them off and then all of a sudden, you may have to destroy them in front of everybody. If you get lucky and end up going all the way, pop-up foodie events give traders an amazing, usually low-cost platform to not only test new ideas, but instantly gauge feedback, good or bad.
"You've got to be prepared to invest both metaphorically and financially in your ideas, if you don't believe in them, why should anybody else? The difficult thing is to always remain objective, take a step back and admit your wittily named menu item just isn't keeping peoples boat afloat. There's no shame in taking things back to the drawing/chopping board."
Scott Leonard, founder, The Champion Agency
"Firstly, accept that there's a very fine line between a great and madness when it comes to great business ideas… Everyone's got a unique idea, few make it their business to make it happen. Plan to Fail. Repeat. Fail better. Repeat. Fail even better. Repeat again. Testing a business idea is easy, building a great enterprise is a life's work."
Ben Mason, founder, Proper Beans
"I was very fortunate to be sharing an office with a start-up called http://proved.co who provide very affordable online market panelling for business ideas. They were testing their platform and gave me a free session on their platform. I got some great data on what sort of person would be interested in my product, and who would reject them, as well.
Image from Virgin StartUp
"Beyond that, my best advice would be to take every introduction and meeting you're offered. I did that and it often lead on to introductions which really helped test my ideas. Whether it was restauranteurs who offered to test my product on their menu, or people who run markets and will give you a stall on a quiet week."
Guy Blaskey, founder, Pooch & Mutt
"I work on the basis that if you ask friends and family they will tell you what you want to hear, and if you ask anyone else they will tell you what their 'predictable' and 'rational' self would do, but anyone who has read Dan Ariely's 'predictable irrational' knows this is not what they will actually do.
"My advice would be if you have the nerve, make up a few mock-ups of your product, stick them on the shelf in your local supermarket and watch (at a distance) what happens. Obviously don't let anyone take them to check out, and when you do approach the customer to get your mock-up back ask them why thy picked it up. This feedback will be invaluable."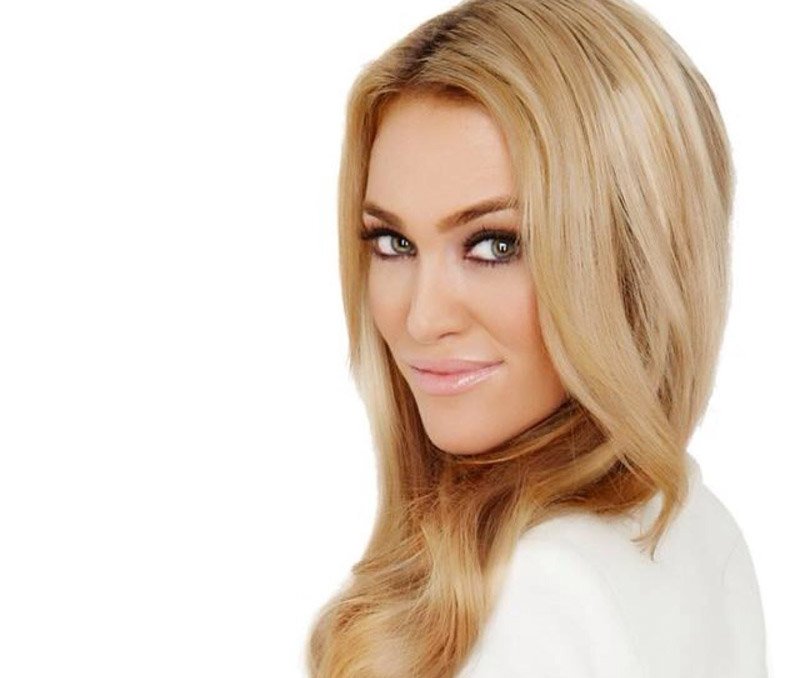 Image from Cassandra Harris
Cassandra Harris, Managing Director, VentureSpring
"Testing and validation is incredibly important as it makes no sense to develop a concept or product that doesn't resonate with the intended target audience. It also obviously saves you time and money in the long run. We use a number of processes for testing validity including online consumer surveys which are really easy and simple to set up and cost effective to administer.
"This includes research where consumers are asked to try out and use a product or concept for a certain period of time and feedback via questionnaires or open ended feedback forms that we create within our venture development studio depending on testing objectives. This works for us and allows you to get specific feedback."
This is a guest blog and may not represent the views of Virgin.com. Please see virgin.com/terms for more details.