Unlimited leave is now part of life at Virgin and it's something that we're very proud to offer our employees. As Richard announced earlier this week, all staff who work at the home of Virgin, called Virgin Management, or our non-profit foundation, Virgin Unite, are now essentially entitled to take as much leave as they need.
You are reading an article from The rise of flexible working series, to read more about this you can visit the series homepage.
Our people are at the core of everything we do. We want to nurture them and make them happy. We believe that giving them the opportunity to be themselves and to bring their whole personality to their role is one of the most important parts of being Virgin.
We have always promoted flexible working conditions which has revolutionised how, where and when we do our jobs. But we recognise that at Virgin the concept of working nine to five doesn't apply. We believe that if normal hours no longer apply, nor should a strict holiday leave policy.
We are proud of our culture, and trust our people and their ability to make empowered decisions. We have confidence that they will choose the amount of leave they wish to take, while respecting what they need to get done and the dynamics of their team. Effectively we are asking our people to fulfill their objectives efficiently, rather than fulfill a time quota.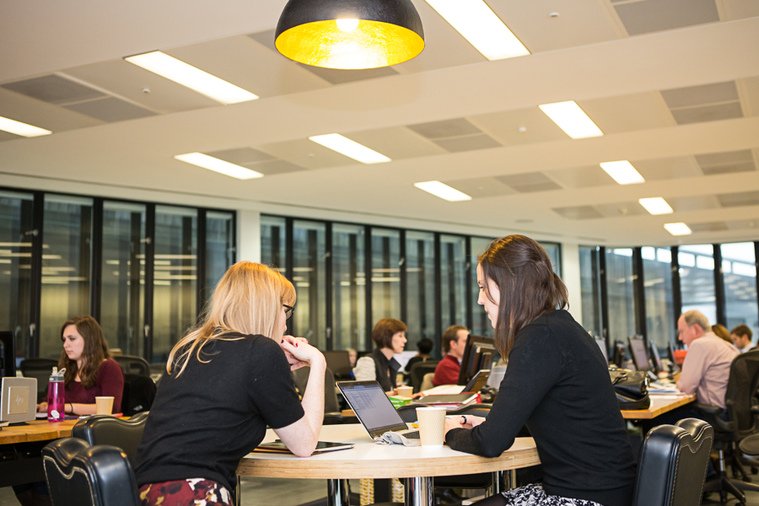 Image from Virgin.com
Our staff will retain their current holiday entitlement, but can request additional holiday leave without being restricted by a maximum limit. Everyone will be required to take off a minimum number of days annually, and these days will be tracked.
So many of our best ideas for businesses come through our Virgin staff getting out there and talking to people. That might be a customer, someone from one of the Virgin companies or a chance meeting in a coffee shop. You never know when or where a good idea is going to pop up, but more often than not it happens away from your desk.
By giving our staff more opportunities to spend valuable time out of the office, we're hopeful that we will all benefit from increased creativity, productivity and a continuation of the Virgin spirit that runs through our employees.
There are dozens of trading companies within the Virgin Group. While it would be great to see all of them, as well as more non-Virgin companies, embrace this initiative, we understand that this will depend on the type of service they provide. The decision to follow our lead is entirely up to each individual company.
It's been fascinating to see the reaction to our decision to adopt this approach to annual leave. We hope it's one that benefits both the Virgin brand and each of our hardworking employees.
So what's your opinion, do you think you would perform your job better with a more flexible holiday entitlement? Let us know below...