More than four million people in the UK work from home on a regular basis, more than seven million people in the US are studying a course online and in both countries more than a third of new marriages begin online...
With the ease and appetite for playing out our lives online, has modern technology made the idea of a hub or community increasingly redundant? The notion of spending time with like-minded thinkers has bound together many bands, businesses and religions, but if this can all be achieved remotely, at a fraction of the cost, do we need to continue to make an effort to physically be in the same place as one another?
Technology needs to play catch-up
Yes, argues Daniel Jensen, a resident at the world's largest co-living space for entrepreneurs. "There's just so much love in this community. Living here is the social part of entrepreneurship; a place where people understand your life, why you do it and what you need," explains Jensen.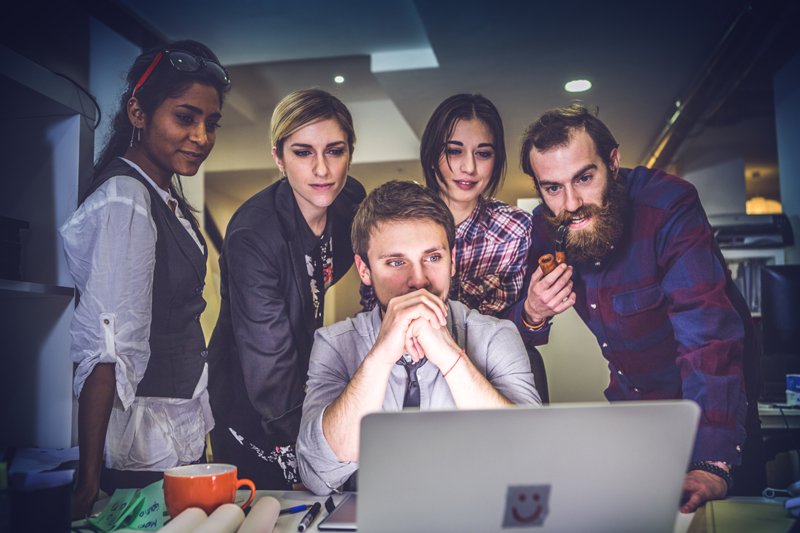 "At the core is the social sharing of being an entrepreneur, we share our knowledge consciously and unconsciously. Being an entrepreneur is a life that most people don't understand - you can't get this across the same way online."
Jensen's latter point touches on a problem at the very heart of conducting your business remotely; many people's desire to do so is not backed up by the tech options available to them. We have all suffered at the hands of conference calls, email chains and stuttering Skype sessions. Even the relative improvements introduced by social media and new platforms such as Slack fail to offer a solution anywhere near on par with being in the same room. The virtual reality revolution coming over the hill, with Oculus Rift leading the charge, may yet provide an adequate solution but this currently seems a remote idea in itself.
Getting your name on the map
With the millions of online hubs now dwarfing those that we could get a bus to, there has been an increased fascination surrounding locations which spark physical migration. If you want to make a name for yourself, there's still no better way than to attract talent from different countries.
A shining example of this in the business world is Start-Up Chile, a pioneering start-up incubator which has attracted thousands of entrepreneurs from across the world. As Director Sebastian Vidal explains, the decision to set-up the hub has put Santiago on the global stage as a leader for innovation.
The more sanitised and removed our lives become by technology, the greater people long to experience a physical bond
"Santiago is already positioned as one of the top five innovation and entrepreneurship ecosystems in the world. This certainly wouldn't be possible if it weren't for the creation of Start-Up Chile," notes Vidal. "The government start-up programme that plays a key role in the attraction of international, talented and high impact entrepreneurs to come and boost the local ecosystem."
The success experienced by Start-Up Chile has not gone unnoticed, with a raft of other counties looking to follow suit. In France, the green light has been given to the Halle Freyssinet project, which will act as the world's largest start-up incubator by housing over 1,000 young businesses from 2017 onwards. While in the UK, the government backed Tech City cluster in East London, pioneered by one time government advisor Rohan Silva, has cemented the capital as a global tech hub destination.
A sense of adventure
Silva himself has been rather outspoken on the worth of hubs and the dangers of neglecting our physical space. He has recently founded Second Home (right), a co-working space that looks to provide a forward-thinking hub where both large and small businesses can collaborate on work and anything else besides.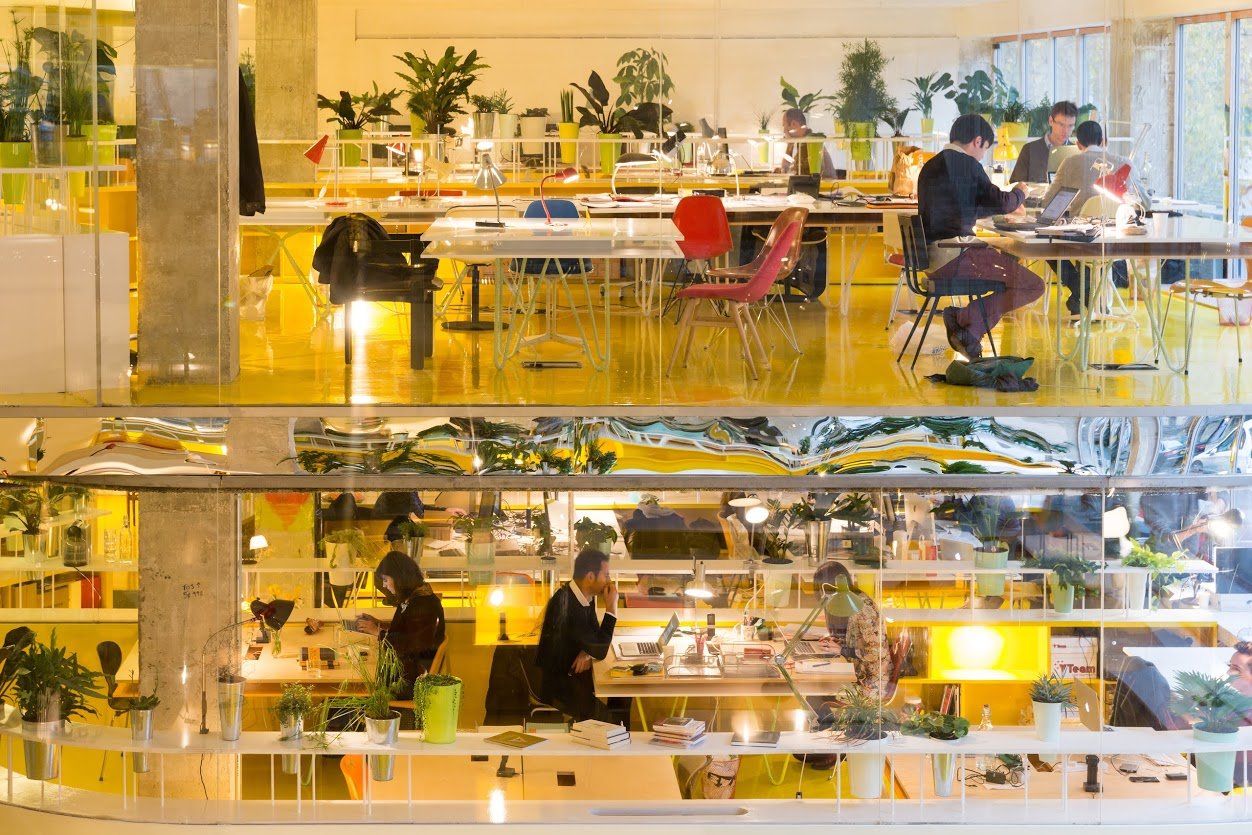 Image credit: Second Home
"Good things happen when different types of ideas, industries and people collide. That's why Second Home works so hard to curate a hugely diverse array of companies in their community," explains Silva.
He has also recently weighed into the argument over the BBC's lack of foresight in creating a cultural hub around its previous residence in West London. While Television Centre itself acted as a shining beacon for media, the surrounding areas offered no more or less to employees and residents than before the BBC arrived, as the corporation failed to embed itself in the location. Sarah Sands of the Evening Standard observes: "The secret of London is to work with it rather than against it. Know your neighbours. Hubs achieve much more than ghettos."
The thought of living and working in a place that's full of life is becoming an increasingly appealing prospect for many, the more sanitised and removed our lives become by technology the greater people long to experience a physical bond – even if it's a little dirty. Glastonbury being a case in point.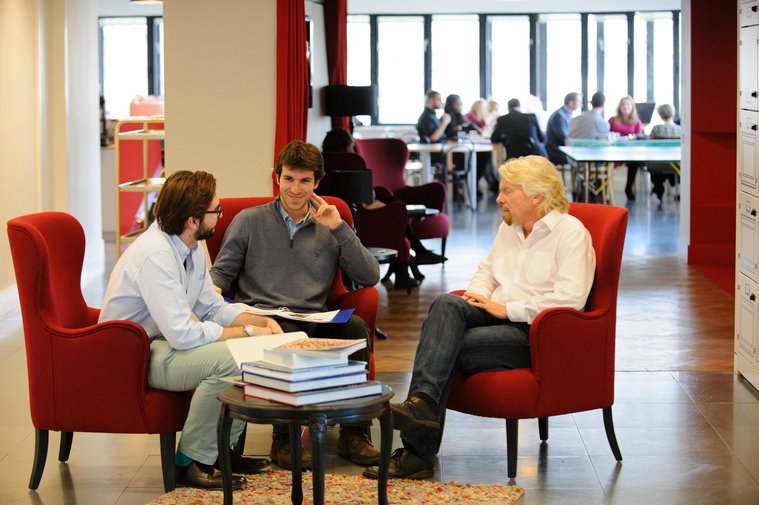 Image by Owen Billcliffe
Increased collaboration
The idea of creating hubs to incubate new businesses is one that has regularly been employed by the Virgin Group, with Richard Branson seeing the idea as never more relevant - despite the brand now employing over 60,000 people across many widespread countries and continents.
"Our headquarters in London, Virgin Management, acts as an incubator for new Virgin businesses – giving organisations like Virgin StartUp and Virgin Unite a helping hand from those already fluent in the Virgin way, and welcoming in entrepreneurs from the wider community too," explains the Virgin Group founder.
"While up until recently, two of our newest ventures, Virgin Hotels and Virgin Cruises, shared our Virgin Management office in New York, where as neighbours they were able to bounce ideas off each other, helping each other on the path to success. Knowing the value of good neighbours, many Virgin companies have deliberately and strategically set up shop next to friendly faces. Virgin Australia, Virgin Mobile Australia and Virgin Money Australia share an office building in Sydney, and interact regularly to produce fruitful collaborations."
Do you live or work in an emerging hub? Let us know about it below.