American born entrepreneur Cat Beurnier launched Sugar Daze Cupcakes in 2008 on a shoe-string budget. The business grew quickly and she opened her first retail establishment in 2012, now a buzzing venue in the popular Montmartre area of Paris.
You are reading an article from the How to find funding series, to read more about this you can visit the series homepage.
Her business needed funding which she sought from a small circle of close family members, rather than outside funders. She felt this would be the quickest way to keep up the momentum while focusing on the business. Sugar Daze is booming but looking back, she may have done things differently...
How has family funding helped your business?
Because of the personal nature of our relationship, I feel a lot more accountable to my shareholders. I don't want to let them down or have them feel that they made an unwise decision by investing in my business, and in my dream. I think to some degree this has pushed me to work harder, and take on more personally. It has also offered me the advantage of knowing that any concerns, questions, issues that arise can be discussed, worked through and acted on quickly with people I know and trust.
What would your business look like now if you had used outside funding?
I hate to admit this but I think my business could have been more successful had I taken on outside funding. It may have forced me to take more risks and strategize more concisely if I was under the pressure of paying back a bank loan, or performing with the main priority of maximizing my shareholder profits. In my case, I have had the luxury of advancing more slowly and focusing on what really matters most to me and my customers - such as product quality - versus making my shareholders ROI my number one goal.
I hate to admit this but I think my business could have been more successful had I taken on outside funding.
What are the three pitfalls to watch out for when using family funds?
Don't neglect the fundamentals. I'm talking about the business plan. When you seek outside funding, this would be the key document requiring finalization with every figure and scenario fully thought through. In my case, I did very little of this work before diving head-first into my business. I saw an opportunity, and I responded with a product that I excelled at – I didn't seek out to create this type of business per se; customers sought me out through word of mouth! As the business grew, we of course worked on financial projections and other elements of a business plan. But even now, six years later, I still don't have a fully fleshed out business plan. Many great business managers point to the business plan as a critical guide and measuring stick to formalize and meet ongoing business objectives.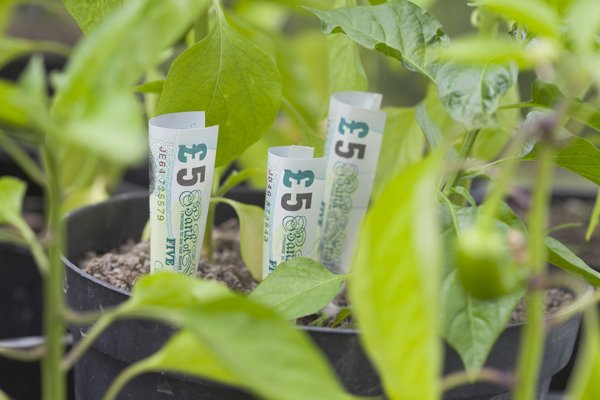 Don't get too caught-up in the minutiae.
Whether it be which equipment to buy, which insurance plan to take, which marketing programs to spend on, etc. you are going to need to investigate every one of these options, shop around, and make sure it is a wise use of your money.
This takes time, which means your efforts may not be fully focused on the most important aspect of the business – developing your product and growing your business.
Expect mistakes. Making mistakes along the way is inevitable. Chalk it up to inexperience or not having the time to fully focus on an issue because you have so many things on your plate. When you are working with limited funds and you have spent the money or time on something, you are going to be reluctant to walk away from or replace something that is not working. It's important to accept the fact sometimes that you have made a bad investment or bad decision, that there is a better way of doing things, and that you are just going to have to bite the bullet and make a change in order to get to a better place.
What advice would you give to entrepreneurs considering using limited personal funds?
Don't get hung up on all the peripherals of starting a business – it's easy to lose focus when there are so many moving parts. When it comes to things that are not critical to your business success - like your business card design, or your twitter handle, etc. - make decisions wisely but quickly. The key is to get out there and commit your limited resources to things that are really important while developing your business idea. A focus on the core elements of the business model – things that will attract customers and bring them back, offer a better product/service, help you meet your objectives, and get money in the bank – should be top of the list.
Thumbnail taken from gettyimages.