Detroit, one of the world's great comeback cities. Throughout this series we'll be spending time with the entrepreneurs, artists and musicians helping to restore the city to its former glory, thanks to a new wave of passion and innovation. Today we step inside the fascinating world of The Russell Industrial Center...
The Russell Industrial Center is a genuinely fascinating place to spend an afternoon. Fifteen minutes from Downtown Detroit, the hulking seven building complex looks to the uneducated eye to be another abandoned building waiting its turn to be put out of its misery. But once inside, you soon understand it's magic and why the centre sums up all the positives – as well as challenges – that are present in the Motor City.
Inside Detroit: How manufacturing turned to arts
In true Detroit style the centre opened in 1925 to immediate problems, with motor industry entrepreneur John William Murray commissioning the construction of the premises to house his growing manufacturing business, Murray Body Company. However the company hit financial problems before the centre was fully completed, resulting in ownership changing hands a number of times before it was eventually forced to close. 1998 then saw a tornado hit the centre, causing damage to the windows and transformer, which would see it remain shut until 2003 when Dennis Kefallinos stepped in.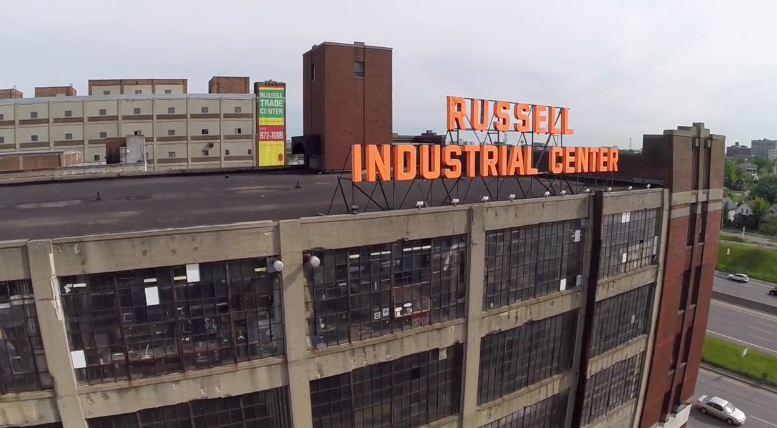 Kefallinos, a Michigan-based entrepreneur, quickly opened the doors of the newly purchased Russell Industrial Center to creatives, start-ups, non-profits and fellow entrepreneurs – with over two million square-foot of studio space available to rent.
The centre now houses a diverse crowd of musicians, performance artists, furniture designers, printers, photography studios, candlestick makers and pretty much every other creative pursuit you could imagine.
A reoccurring theme of many of the conversations that we've had with Detroit natives throughout this series has been the idea of available space in the city, is there actually as much as you'd think? And what options are there for the new generation of businesses making their mark in the city? To find out more we made our way into the depths of the centre to speak to some of its residents.
First up we met Alan Kaniarz, founder of Möbel Link Modern Furniture and Russell Industrial Center resident of fifteen years. His vast studio houses a treasure trove of lamps, wooden furniture, bicycles and assorted artworks.
"What's my mission? Like many in Detroit it's to stay in business!" Explains Kaniarz, as he walks us through the wonderfully busy studio from which he works. "My range of furniture is a response to the economic downturn that we've been experiencing here, it's a cheaper way of doing things."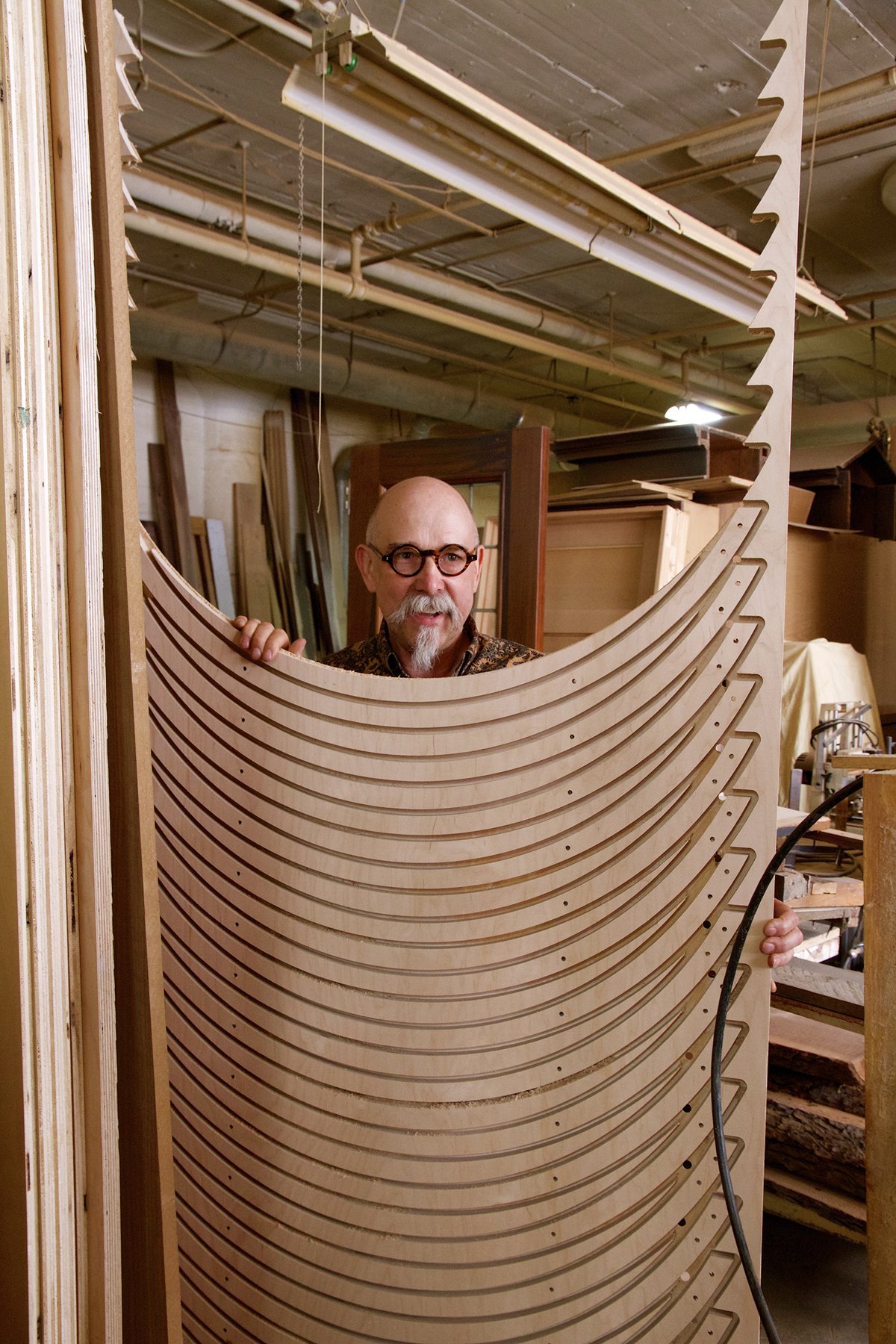 Alan Kaniarz | image credit: Mark Potts
But what did he make of the options for start-ups and creatives in the city, is there room for them all? "The Russell Industrial Center has been great to me, I'm in here seven days a week sometimes. You wouldn't be able to find affordable space like this in many other cities, there's a big group of different types of creatives here."
Inside Detroit: Start-ups in the Motor City
Like so many Detroit business owners Kaniarz's enthusiasm is infectious and his broad smile, hiding behind a bushy moustache, tells you something must be going right. Keen to see if his outlook was shared by others in the centre, we made our way down the winding corridors – full of the steady beats of house music and the slightly sweet smell of hash – to the Ali Sandifer studio.
Husband and wife duo, Abir Ali and Andre Sandifer, have been running their highly regarded furniture business out of the centre for some time. With a solid model, healthy sales and a desire to scale their situation is one facing many in the city. But how has the centre impacted their progression?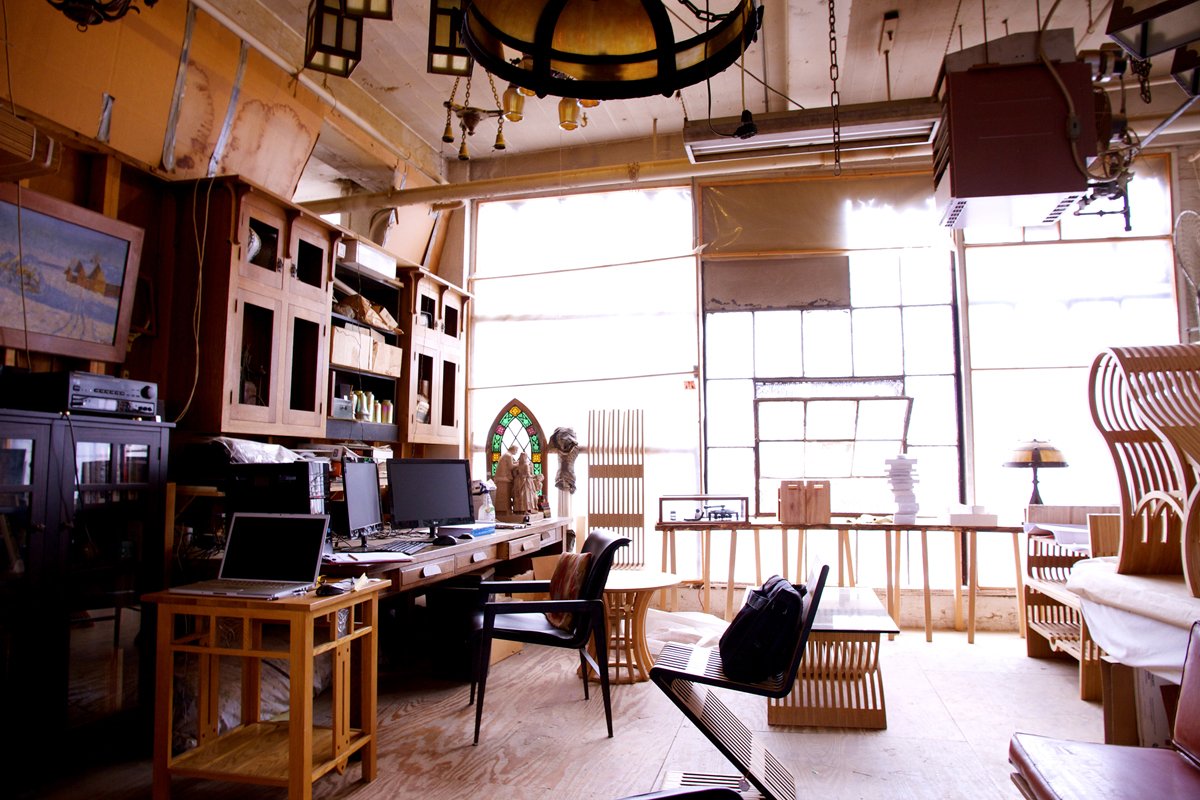 Image credit: Mark Potts
"In Detroit, there is a romanticism of abundant space but finding a functional space is actually quite a challenge. The Russell Industrial Center is a fascinating place. It's a wide community of organisations, businesses, and individuals that do all sorts of things. It's a very real and gritty environment that can be very inspiring. The Russell Industrial Center allowed us to quickly set-up and operate when we arrived in Detroit four years ago," reflects Ali.
"However, it has its challenges and is prone to facility nightmares which can slow down daily operations. We love the diversity of The Russell Industrial Center - even its quirks at times - but we are also yearning to be in an environment of like-minded businesses in a facility that can support our growth plan of an efficient, effective, and attractive studio and shop operation."
What sets Detroit businesses apart from those you'll find in any other big American city is their uniqueness, Ali Sandifer and Möbel Link Modern Furniture being perfect examples.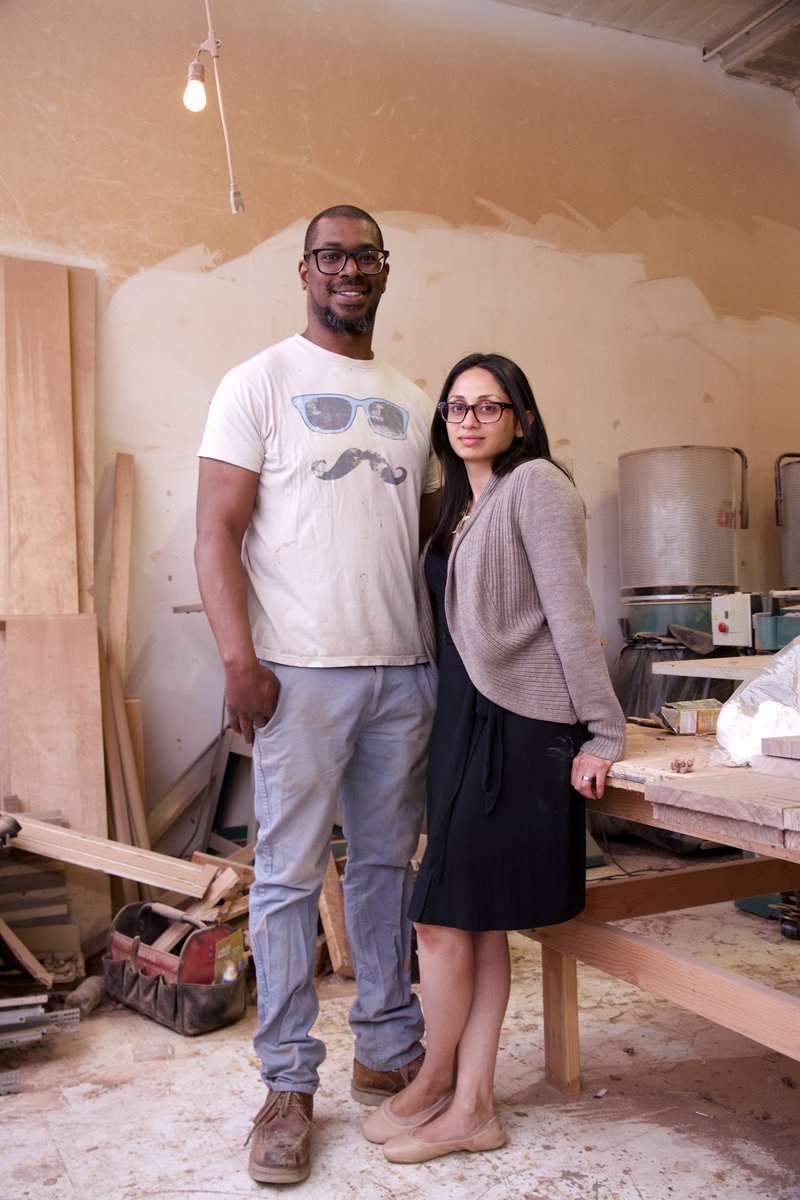 Image credit: Mark Potts
They're not pale imitations of what's being achieved in Chicago or New York, they're not trying to compete with tech strongholds like San Francisco – they are start-ups that are embracing their city's past.
Inside Detroit: What do the city's signs tell us about its history?
The Russell Industrial Center is a microcosm of the city in so many ways. A sprawling urban complex that gives life to a vast collection of talented creatives, but now the time has come for those businesses to gain investment, scale up and widen their reach it's proving a struggle. The big question is, how can the city overcome these obstacles? Like many, Alan Kaniarz argues that it's time to start thinking of more innovative solutions for longstanding problems.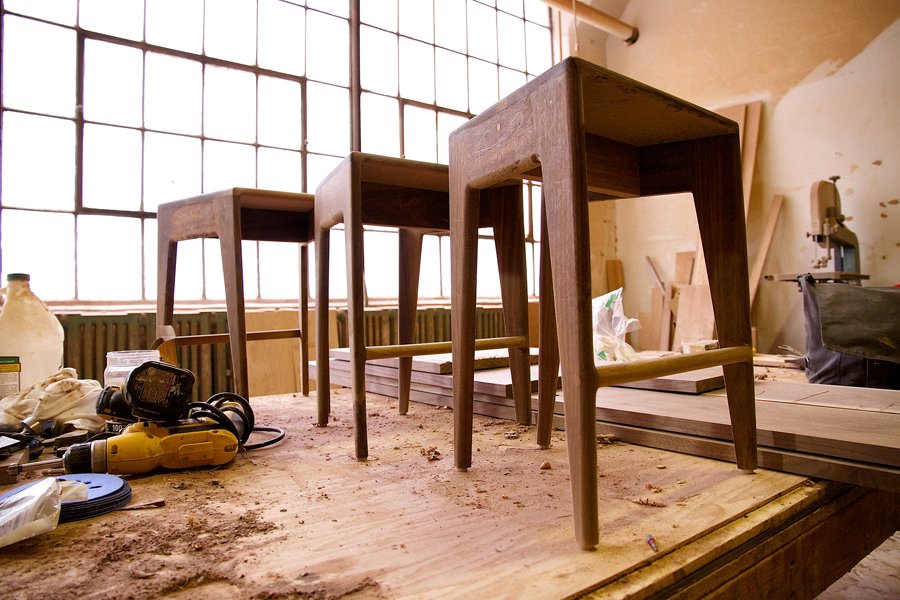 Image credit: Mark Potts
"There's a lot of change going on in this city and some people are bitching about it, but the status quo is just not acceptable. I hear people go on about the problems caused by gentrification and that's maybe but we have continued on this decline for too long, it couldn't go on any longer" passionately argues Kaniarz.
"I haven't felt this atmosphere in the city for years, it actually feels like something genuinely positive is happening here and not another false dawn. In order to get Detroit back where it should be we need to keep trying things, there's talk of allowing Syrian immigrants come here. What that would do I'm not sure, but why don't we see."