The Rags to Rich list was compiled by assessing the initial capital of some of Britain's most successful entrepreneurs and comparing it to what they are currently said to be worth. Head of the Arcadia Group, Sir Phillip Green, tops the table after creating a £3.88 billion empire from just £20,000, through importing jeans from the Far East to sell in London before overseeing the likes of Topshop and Burton.
In third place on the list, following Green and Mike Ashley of Sports Direct, is Virgin's Richard Branson. Of the top 10 leading Rags to Rich entrepreneurs the Virgin Founder started with the smallest start-up capital, a mere £300, before going on to form the Virgin Group.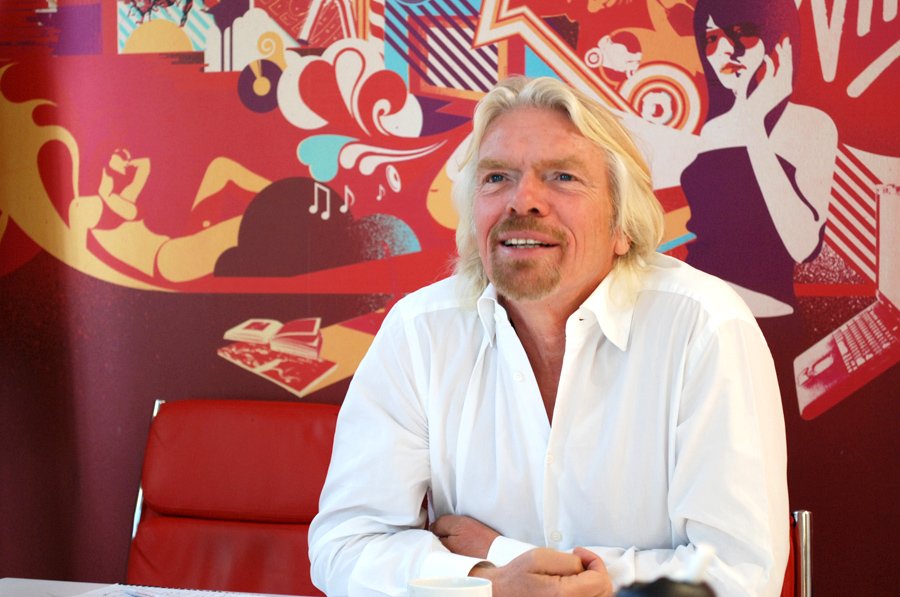 Image from Virgin.com
"This list goes to show what can be achieved with very little start-up capital and should act as an inspiration to the next generation of entrepreneurs.The inaugural Start Up Loans Rags to Rich list is comprised of some recognisable names with a real focus in retail and telecoms, but as time goes on we are likely to see this list dominated by today's entrepreneurial generation with innovative app and tech based launches," commented Yasmina Siadatan, Director of Start Up Loans.
"There are a number of people out there with great business ideas but little access to finance. Start Up Loans aims to equip enterprising individuals with the tools needed to make their business a success."
Which one of these entrepreneurs inspires you the most? Let us know below. And if you've got a great idea which you think could be turned into a business empire, why not fill out the Virgin StartUp form underneath the infographic for more information on funding and mentorship.