Ireland's tech entrepreneurs are doing their bit to support their country's economic recovery, with hubs in Dublin and Cork home to some exciting new start-ups...
Indeed, the capital is on track to become a global tech start-up hub by 2020. But historically, the Emerald Isle is perhaps better known for its art craft and design industry; recognised as being among the most innovative in the world, yet bearing a long lineage of creativity and making that is as old as human endeavour.
Modern designers are combining ancient skills, used to make contemporary objects, with the latest technology to reinvent traditional forms. The result is a thriving national start-up hub populated by entrepreneurs who are playing a major part in the design sector's contribution to the Irish economy of almost €500 million annually, and growing.
And in this, the official Year of Irish Design 2015 (YOID 2015), moves are underway to promote this design capability internationally, generate new revenue and create jobs in the sector.
"As a nation we have an abundance of creativity and we are proud of our culture," says Karen Hennessy, CEO of Design & Crafts Council of Ireland.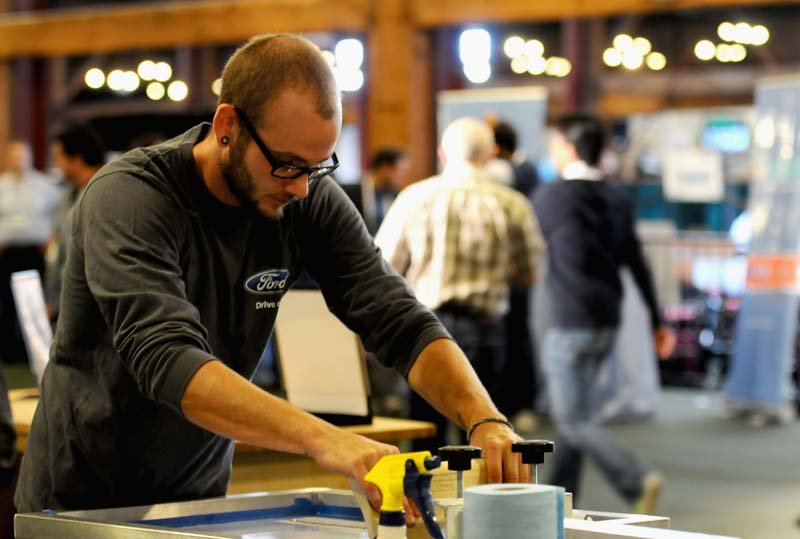 "The warmth of the Irish people and our beautiful and inspiring landscapes are also key attractions, as well as a wealth of natural raw materials. This makes it an ideal place to develop design communities and networks, and this is happening throughout the island."
Dublin-based Gazel was founded in 2014 as a contemporary design studio that lives by the motto, 'Rethink The Everyday'. The studio is run by Irish designers Ronan Murphy and Kevin Doherty whose backgrounds in design, multimedia and engineering are echoed in their designs.
Their diverse product portfolio includes their award-winning clothes hanger, created for Arthritis Ireland's 'Easy To Use Awards' in 2011, when student designers were encouraged to develop everyday products to improve the quality of life for rheumatoid arthritis sufferers.
Award winning designer Blathin Ennis, based in Gorey, County Wexford, sources unusual materials from around the world to produce wearable, special and striking pieces, including couture fashion pieces, alongside her range of contemporary jewellery.
In Ireland we are extremely resourceful; as a small island on the western edge of Europe we have always had to be.
The Local Maker Co. works on a combination of ideas ranging from family experience to cultural traditions to produce beautiful furnishings and heritage goods from locally foraged material. From their small workshop in the North-East of Ireland they also produced things like Whack It, a small stool that comes flat packed and is literally whacked together in around five seconds flat.
Kilkenny, in County Kilkenny, is home to numerous successful art and design businesses, including the Oscar-nominated animation company Cartoon Saloon. In fact, Kilkenny Design Workshops (KDW), which marks its 50th anniversary this year, had a significant impact on design in Ireland and further afield, and also left a firm legacy for the town itself with a highly creative community of businesses.
Among them is goldsmith Yvonne Ross who produces a range of stunning jewellery.
She says: "Kilkenny is a very creative place, with a strong sense of community, and everybody supporting one another. But I think one of the really big factors in the success of our design sector lies in the opportunity to gain the skills you need to work in this sector. For example the Design & Crafts Council of Ireland's two-year jewellery and goldsmithing course is based here, and is the only one of its kind in Ireland."
Jane Ni Dhulchaointigh, founder of Sugru, a mouldable glue that turns into rubber, is also from Kilkenny, and was named by CNN as third in the '7 tech Superheroes to watch in 2015', while her business was number 22 on TIME Magazine's top 50 inventions in 2010. The iPad was number 34.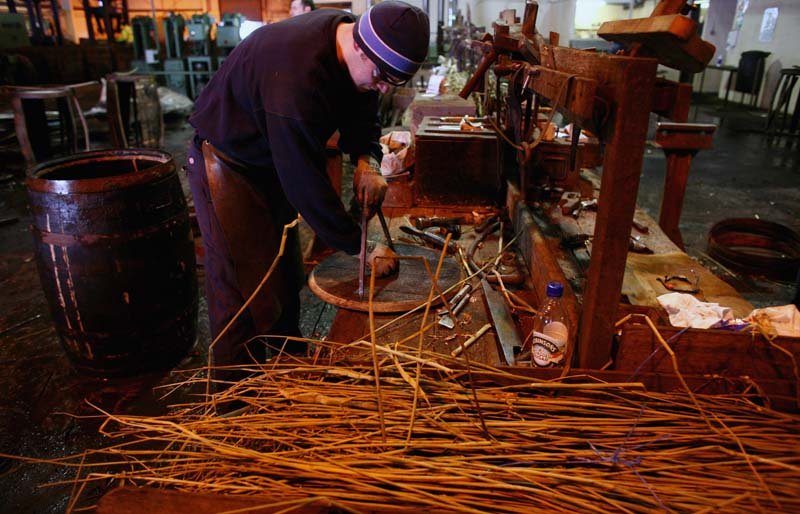 Ireland may seem an idyllic place to start a business, but recession made life difficult for many design entrepreneurs, who had to redevelop and reengage in many ways, for example becoming more involved in product development and pitching for work internationally.
The businesses they run are generally small but therein lies their strength: they also have a much greater degree of versatility and flexibility which means they can adapt quickly to deal with the rapid downturn in the economy. As designers, many possess a natural flair for creativity, innovation and originality, and never before have these traits been as vital in securing future growth and stability.
In adapting to a different economic landscape, traditionalist designers recognised that consumers were becoming more discerning and demanding more for their money, and responded by producing even higher quality, authentic Irish goods.
"In Ireland we are extremely resourceful; as a small island on the western edge of Europe we have always had to be," says Karen Hennessy. "We are ready to take on the world and shine a spotlight on Ireland's creative talent, raising awareness of the great design that is coming out of Ireland."
This is a guest blog and may not represent the views of Virgin.com. Please see virgin.com/terms for more details.