The neighborhood of south Boston, or Southie, as it's affectionately known, can still conjure up images of mobsters, tough guys, and generations of blue-collar families. However, look at one area of the neighborhood - the ambitiously-named "Innovation District" on the waterfront - and you'll see gleaming pharmaceutical buildings, high-end grocers, and restaurants specializing in tasting plates, organic wines, and raw seafood.
In short, there is very little about this neighborhood that recalls its rough and tumble history.
In the 1950s, elevated roadways blocked access for many to the working harbor that had been a central feature of the city since its colonial founding. Public waterways were (and would continue for many years to be) polluted and undervalued. Thomas Menino, the city's now-deceased long-running mayor, took up the mantle of development in 2010, to bring a renewed energy to the then-dilapidated Seaport. Underserved by public transit and geographically isolated from downtown Boston by the Fort Point Channel, the neighborhood wasn't attracting companies or residents, despite the presence of tight-knit residential communities less than a mile south.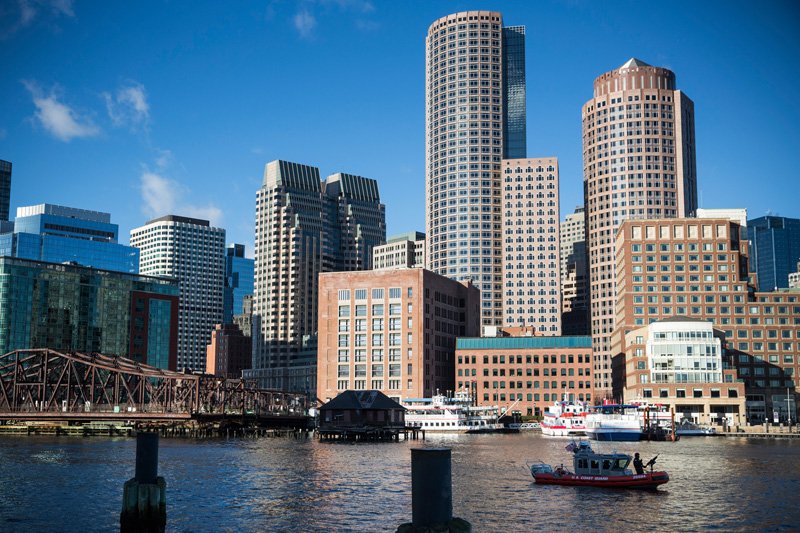 The development had three core principles: To treat the region as an urban lab for new ideas around social and utility infrastructures, to prioritize sustainability and access to the scenic waterfront for residents, and to promote innovations that would benefits the greatest number of Bostonians.
Specifically, the mayor focused on attracting green technology, health care tech, and mobile media companies to the Seaport to complement the academic and medical communities already rooted in the city.
Read: How modern business flourished in Athens and Tel Aviv
The project has been deemed largely successful, with an initial cash infusion from Vertex Pharmaceuticals providing a jumping-off point for the rest of the area's development. The world's largest start-up accelerator, MassChallenge, is located here, as is District Hall, a public space available for innovators to gather together and share ideas, house classrooms, work spaces, and more, all for little no cost to the user. Nearby is a former shoe production facility called Factory 63, which contains microhousing (units of under 600 square feet) alongside inexpensive office space to encourage collaboration and entrepreneurship.
However, the changes have been so speedy that many are reeling. In the first quarter of 2014, available commercial space halved from 10 per cent to five per cent, and the refurbishment of a residential building at 319A Street is predicted to create studio apartments that run as small at 400 square feet - and sell for $450,000.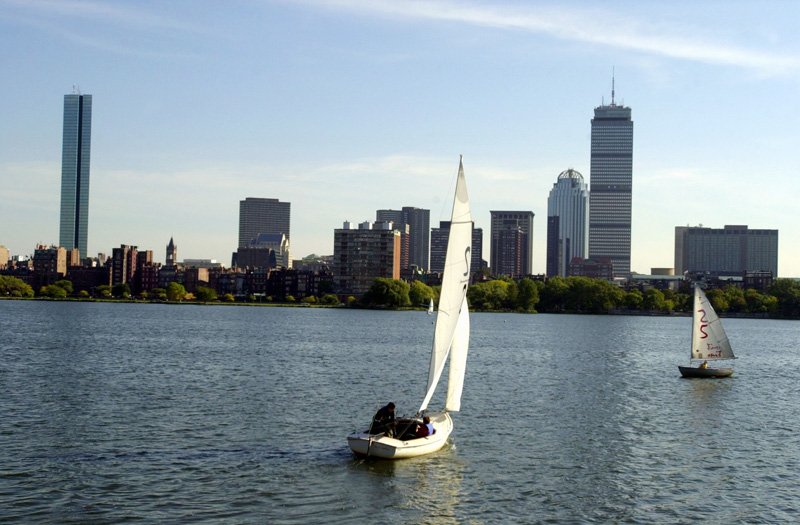 For a cool $1.2 million, you may be able to buy a two-bedroom unit in the building. An ongoing chicken-and-egg tension between the need to build residential housing, and the need to entice supporting businesses (think grocery stores, gas stations, and other unsexy utilities) into the area to make it possible for potential tenants to imagine staying, causes housing market unpredictability.
So how can the city balance the needs of its nascent creative industries with the housing requirements of a growing population hemmed in on multiple sides by water? Some say it won't happen in this lifetime, and that the charm of the city's neighborhoods stems from many generations of organic development, not the sleek glass tech-appeal of a minutely-conceived urban vision quest.
Read: How Chicago became a hub for entrepreneurs
Maybe the answer can be found within the problem itself - is there any reason why a business district needs full-time residents on the scale imagined by the development committee? Given that one estimate has Seaport investment coming in at over $26 billion, maybe the scale of the project simply dwarfs any neat domestic dream. Perhaps the project needs a reimagining - but given where the neighborhood has come in the last five years alone, it's safe to say that imagination is in rich supply.
This is a guest blog and may not represent the views of Virgin.com. Please see virgin.com/terms for more details. Thumbnail from gettyimages.