Rising imperiously from the Yangtze River, Shanghai has enthralled the world for centuries as both a global trade centre and exotic jewel of the Middle East. Bound by the East China Sea it has been a mecca for trade and industry for generations, becoming the centre of Middle Eastern trading with Europe since the British defeated China in the first of the opium wars in 1844.
In the 1930s Shanghai became an important financial hub, however following the takeover in mainland China by the Communist Party in 1949, its global influence gradually declined up until the early 1990s. New economic reforms were then introduced by Deng Xiapeng, breathing fire into the economic dragon as the city moved into the 21st century. In the last 20 years Shanghai has reinvented itself once again, with its connectivity and friendly business conditions tempting many organisations and individuals over to the region.
One area in which Shanghai has made incredible leaps in recent years is though harnessing the latest architectural 3D printing technology, heralding a new dawn in speed construction. Using a giant printer, pioneering 3D printing company WinSun has produced five-storey homes made entirely from recycled material in an industrial park in China's Jaingsu Province. What is perhaps even more remarkable, however, is that ten houses were printed in just 24 hours.
Hubs: Biotech start-ups in San Francisco
Shanghai is fast becoming a 3D printing hub thanks to its geographical location, dense population of 3.2 million and the recent 3D printing expo held there by WinSun. China has been well known for investing in new technologies, therefore it's no surprise that the government has invested $3.2 million in 3D printing technology in order to build more houses. According to Terry Wohlers of Wohlers Associates, speaking at the Rapid Conference & Exposition in Pittsburgh: "The Chinese government is pledging to invest $245 million in a seven-year project that will boost development of additive manufacturing."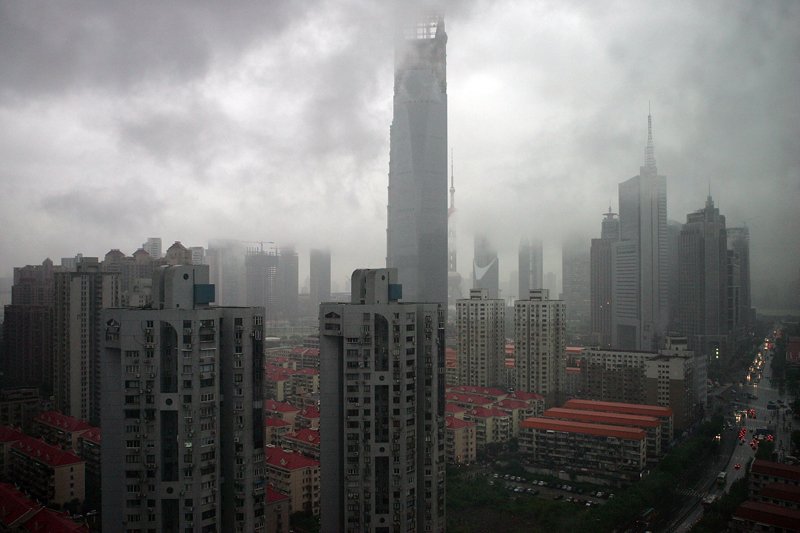 This incredible feat of engineering by Shanghai WinSun Decoration Design Engineering Co. - a project 12 years in the making - was finally realised a year ago when the company printed ten houses, costing just $5,000, entirely out of concrete conglomerate funneled through a giant 3D printer.
WinSun has confirmed that the printer is only now being used to its full potential, despite being active for years. According to WinSun's CEO, Ma Yihe: "Such a new type of 3D-printed structure is environment-friendly and cost-effective. We purchased parts for the printer overseas, and assembled the machine in a factory in Suzhou."
3D printing the homes was only possible with the giant printer constructed in Shanghai's Qingpu district, measuring 32 metres wide by 6.6 metres high, capable of printing the 200 sq metre houses. WinSun now boasts the world's tallest 3D printed building and more adventurous projects have already been realised, with the printing of an ornate and complex villa.
Plans are also afoot to build the first 3D printed housing project in China's Qingdao province.
A mixture of construction and industrial waste is used to produce each house. A two-fold benefit of using recycled materials is the cost savings, but also the opportunity to recycle industrial waste into new homes. 3D solid modeling as a concept has been around for decades, however it has taken WinSun to bring the project to fruition using its giant printer to create complex geometric shapes. Apparently similar to a giant icing bag, the 3D printer nozzle extrudes a grainy composite batter of fibreglass, steel, cement and binder which is printed into layers to form the architectural structures.
Hubs: Boston's Innovation District
The 3D printed walls are hollow - except for a corrugated filler - a process which saves on materials without sacrificing the integrity or strength of the structure. The $155,000 villa has taken just eight people one month to complete, which represents a third of the time traditional construction would take. Since labour and capital expenditure costs are reduced by more than two-thirds, the entire 3D printing process is an attractive proposition for investment construction companies such as Tomson Group in Taiwan, who have already made approaches to WinSun with a view to ordering 10 villas for the Taiwanese real estate market.
Shanghai's 3D printing hub is arguably most welcomed by environmental campaigners, given that China plans to build 100 recycling facilities to feed the demand for industrial waste required by the printing process.
There are other additional benefits to the 3D printing construction process, with building sites of the future becoming less noisy and dirty, far safer for workers and less disruptive for local residents.
Plans are also afoot to build the first 3D printed housing project in China's Qingdao province.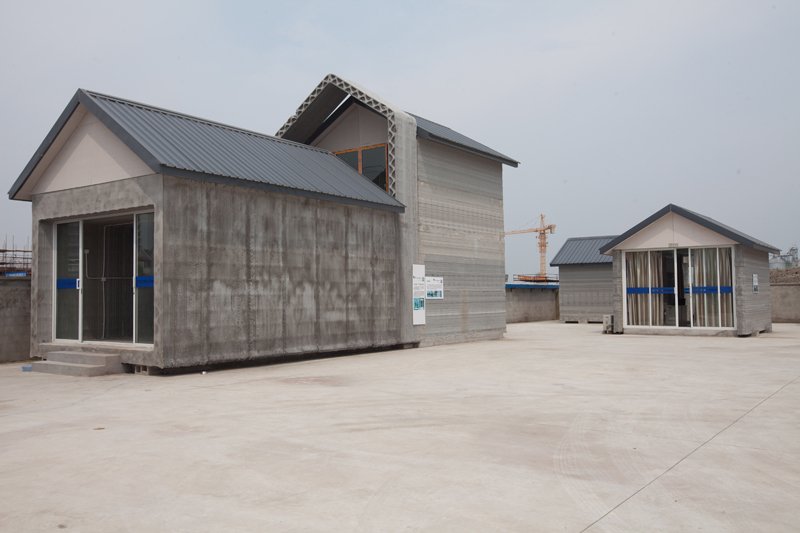 To announce this leap forward in the construction to the world, WinSun held a global 3D printing construction conference, where a plan was revealed to bring the technology to 20 countries across the globe by teaming up with investment company Nile Sand Material Technology Co. Ltd and building 12 dream factories from sand. Indeed, one of these dreams has already been realized, with the construction of a replica of Tutankhamun's tomb in Egypt.
Who knows, perhaps in the not too distant future we can look forward to instant cities constructed in developing countries which come installed with services to instantly conform to building service standards? Either way, Shanghai's 3D printing hub is ensuring the industry shines as bright as a 3D printed diamond.
This is a guest blog and may not represent the views of Virgin.com. Please see virgin.com/terms for more details. Thumbnail from gettyimages.