It's becoming increasingly popular for businesses to encourage their employees to become intrapreneurs, allowing them to improve standards both for staff and customers. We caught up with Christopher Stubbs and Emma Mehaffey, who run Virgin Australia's Ideas Lab, to find out how the platform works and generates innovative new ideas...
How does the Ideas Lab work? How do you decide which ideas are worth pursuing?
The Ideas Lab makes it easier than ever to listen to our people, most of who work on the front line and understand the challenges first-hand.
Once we understand the biggest opportunities as a result of the listen/scan investigation we post specific challenges that give everyone the opportunity to suggest how we can solve them. Every idea is acknowledged and sometimes we find it's already partially or fully in place so the Ideas Lab can serve an educational role and prompt other parts of the business to adopt an idea. If the idea can't go ahead, we do our best to explain why. People appreciate knowing we look at everything that comes in!
Virgin Australia regularly selects "Innovation Champions" from within the business – top performers who want to support and inspire others to find new ways to add value to the business. The champions are trained in our innovation toolkit and process and are key to supporting the lab and reviewing the ideas that come in. Ideas that fit the criteria and solve the challenge are put through the paces of our Innovation process.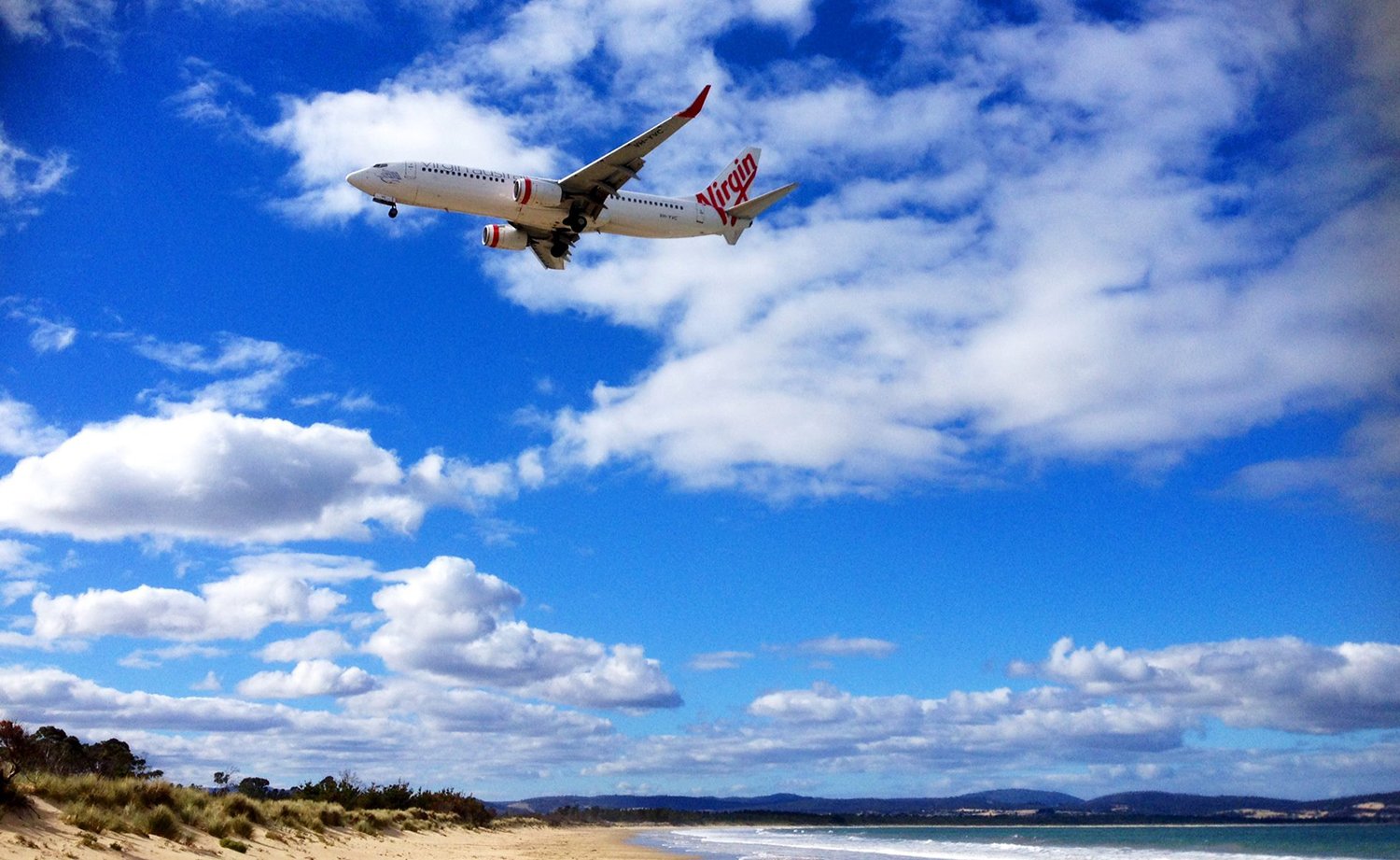 Image from Virgin Australia
What kind of ideas have come through the hub and become a reality?

Since the Ideas Lab launched in October 2014, there have been lots of different ideas coming through – anything and everything really. Ideas Lab is about exploring the world of possibility to solve business problems. It is not a place of constraint but one of opportunity. We have recently been testing some new gate signage ideas and baggage delivery solutions to see if they deliver the value we expect. Some ideas don't always work, but the learning we get from why they didn't leads us to even better solutions.
Challenges on the Ideas Lab cover the whole gamut of an airline, including the customer experience, operations, and sustainability.
Why should an engineer not have a great idea to help solve a marketing challenge?
Image from Virgin Australia
Why do you think it's important that businesses encourage their employees to contribute ideas?
All businesses have challenges that need new breakthrough solutions to inspire them to dare to try something new in their quest to discover how they can crack age old industry problems – even Virgin businesses! We know that bringing diverse talent together breaks down any boundaries that are inevitably exist now and then when working in a specialist area.

Colleagues have many varied backgrounds and viewpoints and often move disciplines during their careers, so why should an engineer not have a great idea to help solve a marketing challenge and why can a marketer not have a great idea to solve a performance challenge in an operational area?
Colleagues can and often want to be able to give so much more than they can achieve just in their day jobs and it is critical companies seek to use the collective talent of all their people to solve business challenges. 10,000 brains across a company will bring far more diverse and differentiated ideas than a project group of five!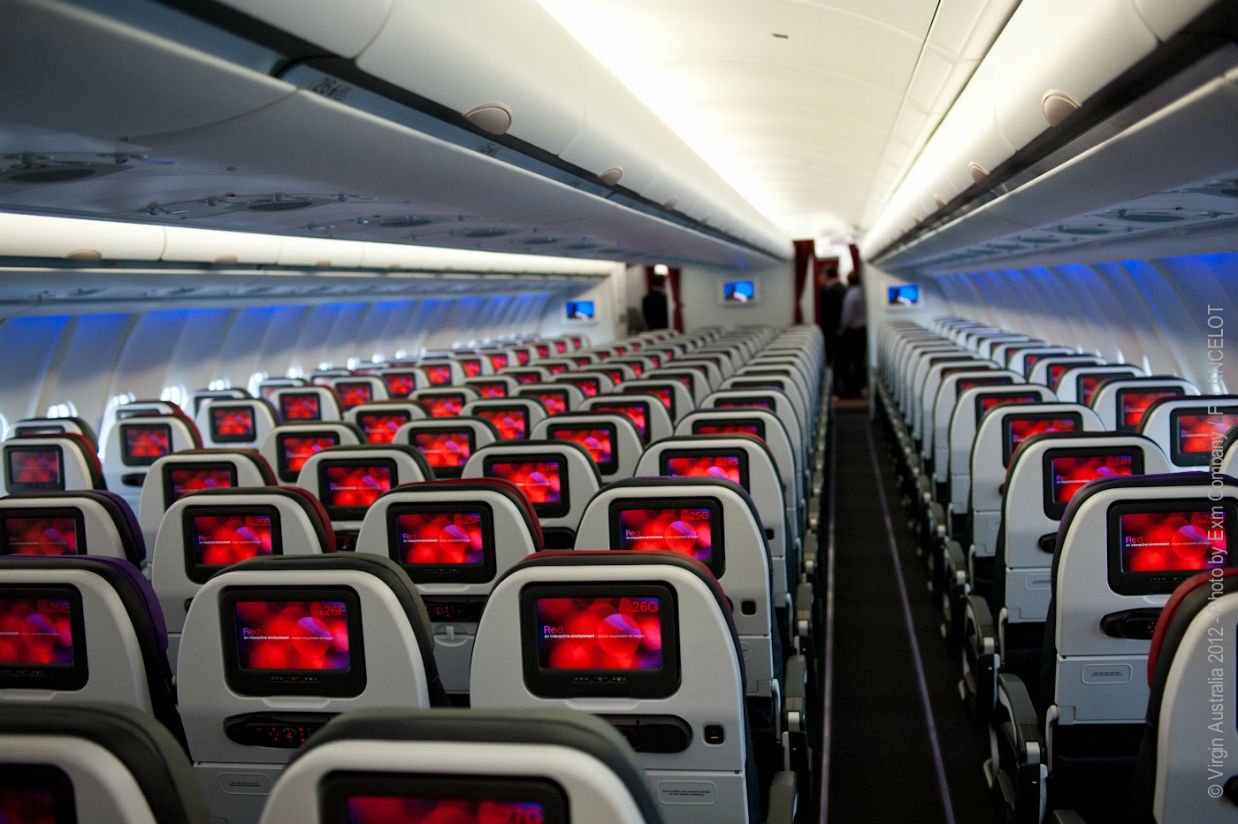 Image from Virgin Australia
What advice would you give to other businesses wanting to do something similar to encourage innovation from internal sources?
When we started out this process we wanted to take advantage of the latest technology to allow people to see other people's ideas and see the progression, rather than a suggestion box or less transparent process
We all work best when we are focused on a specific challenge that needs to be tackled. When an open suggestion box is created, it does not help colleagues understand what the critical challenges are to be solved are and therefore some interesting suggestions can be captured that don't add any value to your business strategy. How can you expect a whole organisation to deliver brilliant solutions that will smash business KPI targets when you don't help them to understand the specific challenges that the business needs solved? Why would managers embrace with open arms random ideas that don't them achieve their business targets?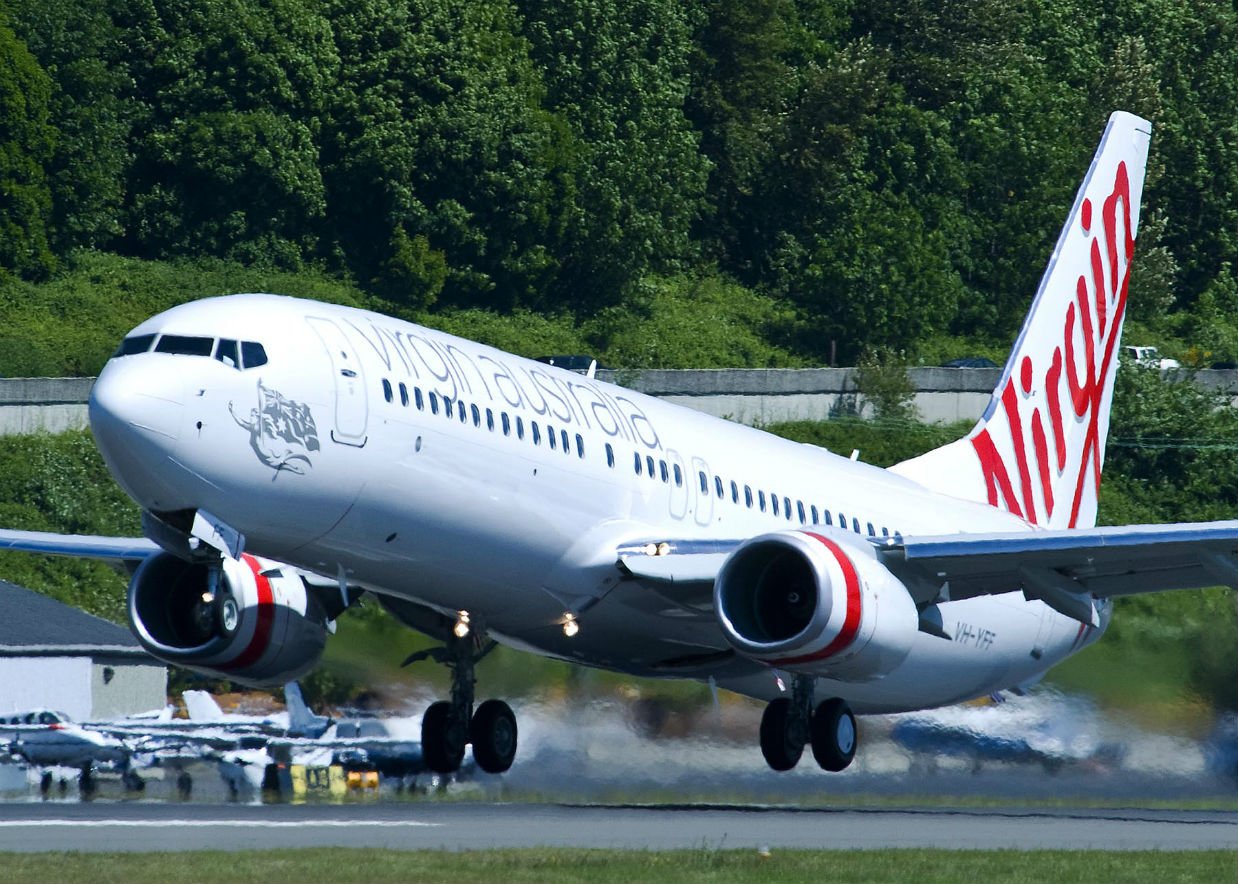 Image from Virgin Australia
Christopher and Emma also shared their top tips for other businesses looking to introduce internal crowdsourcing:
The Ideas you seek to find solutions to should be linked to your corporate strategy and innovation process
An internal crowd sourcing tool should be designed as a powerful channel to ask all colleagues to solve business challenges in order to enhance the thinking that happens in smaller subject matter expert groups.
You are likely to find that this process actually helps you and your colleagues better understand the business's strategy. A rigorous and consistent idea review process should be applied and not left to one single person to have to review all ideas and work out which ones are great and which ones don't cut the mustard.
Make your business challenges exciting, so that people want to solve them
It is essential that innovation challenges are worked into exciting challenges that make people stop and think "I want to solve that".
The more people you can tempt to help solve your business problem the more diverse and innovative solutions you will uncover. An online tool like ours encourages everyone to get involved, enabling you to harness feedback as well as manage expectations along the way to avoid disappointment. If you're asking a question which encourages people to share their experience then there is no wrong answer!

Innovation is transparent, not hidden behind closed doors
How horrible is it when you help someone out and then you hear nothing back? Colleagues need to understand the innovation process and their role in it. You have to be honest and open about what you can achieve.
Responding to every idea may be impossible, therefore don't promise you will. Do be clear about what will happen to the ideas submitted and keep everyone updated about the next steps or progress milestones as the ideas turn into reality.
People are going above and beyond their day jobs when they submit their ideas to help a business thrive and no one wants to feel that their ideas enter a black hole. Some ideas won't progress any further and the end product may be very different to the idea originally submitted but people do love to hear about how things are going and are encouraged to contribute more if they see things really do happen as a result of their contribution.