Arnold du Toit is a qualified design engineer, with a passion for engineering and golf. He is also the man behind RolleyGolf and a Virgin Media Pioneer. We caught up with the inventor to gain some insight on how he developed his winning idea…

When did you realise that you had an idea that could be turned into a successful business?
RolleyGolf was the brain child of mine on a cold winter's day in 2006, following an unfortunate event on the golf course, where one of my golfing partners tried to ride his remote controlled trolley, despite the warnings yelled across the fairway, the adventurous golfer broke the fragile trolley under the strain. "Wouldn't it be great if you could ride on your compact golf trolleys…". This was my first spark, which soon became known as RolleyGolf. During 2008, in my final year at university, I built the first ever Rolleyprototype by hand.
I then took to testing the concept on a local course in London. It dragged so much interest that my University decided to invest in the idea. Throughout 2009 to 2011, myself and my University invested time and money to secure the Rolley's IP and create a working prototype for an initial five clients.
Many Rolley concepts later, I was voted Young Entrepreneur of the Year in 2011. The definitive Rolley was launched under a BETA phase into the golfing world in 2012. Today Rolley is being broadcast as a custom commissions' specialist, and seen as the most luxurious piece of technology to own on a golf course. The entire RolleyGolf is made exclusively in London, by hand, by engineers with decades of experience in high value manufacturing.
Was there anything that had previously held you back and stopped you developing your idea?
This is a very tough question to ask a budding pioneer. Simply because we have to live with a blind faith, knowing that our ideas will make people's lives better and create an empire of inspiration. I don't ever look back at hurdles as 'holding me back' but in a way, life and business was teaching me the value in honesty and constant progression. Failures are only to be seen as important stepping stones to success.
The art of articulating your idea will create followers and curious people like yourself.
What held me back was something that I believe every person will face in their lives. It's the fear of the unknown. Some will be lucky enough to admit this fear early on, but others, like me, only find this at tough stages of life. Taking a leap of faith requires complete self-belief that nobody will support you with. Not because they are bad people, but because society depends on that fear to keep the 'cogs' of our world moving.
I certainly don't see the world as nasty or against change, but we have to strive towards breaking down these fears and help people believe in themselves and their ability to create change. The coolest part of this mission is that it has no size. What I mean by this is that no matter how small your change is, then it's the most important part of your life.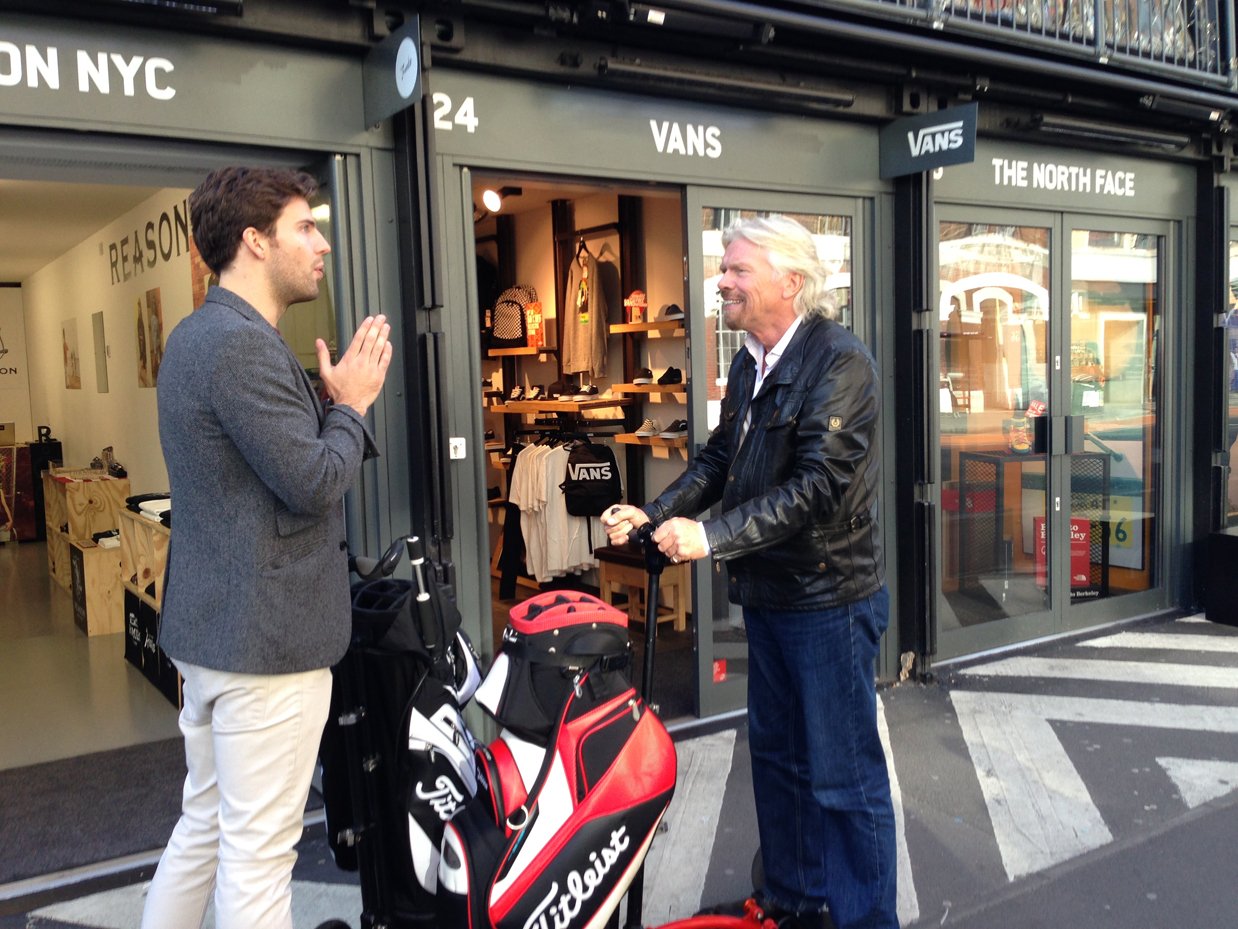 That small change can influence the world. Self-confidence is born by admitting our weaknesses and working on our strengths. That self-confidence, combined with lots of love and an ambition to make people happy, will make your ideas comes true.
What one piece of advice would you give to someone who thinks they have a great idea but isn't sure what to do with it?
That 'not sure feeling' isn't your mind or your personality, the curiosity and idea that you have is the real you. So any fear should be used as encouragement and transformed into positivity to succeed.
A practical exercise to play with would be your pitch. You've got to believe in your idea so much that it becomes infectious. Remember the world will and has to fight against it. Think of it as breaking rules, but rules that simply shouldn't have existed. If your idea is good then be prepared to pitch to non-believers every day. The art of articulating your idea will create followers and curious people like yourself. That's the start of building an empire. The rest is just business.
This is a guest blog and may not represent the views of Virgin.com. Please see virgin.com/terms for more details.