Sandwiched between South Carolina and Alabama, nestled just above Florida, Georgia was nicknamed the 'Peach State' because of its great reputation for peach production. However, this modest agricultural nickname belies the economic powerhouse which has seen Georgia develop into the third busiest container port in the USA, second only to New York and LA.
With two formidable deep-water ports of Brunswick and Savannah, and one of the world's busiest airports, Georgia operates one of the most extensive surface transportation networks in the country. Imports have increased by 11 per cent between 2013 and 2014 to nearly $87.4 billion in goods - a 10-year record increase, cementing its position as the fastest growing US port.
Read: How Christchurch created a start-up hub in the face of adversity
A once sleepy port which exported white clay, timber and agricultural products, exports from Savannah have risen to a record $35.9billion in 2014 powered by its access to interstate 95, 20 and 17. Truckers drop off trade nine times faster than at any other port thanks to this excellent infrastructure. Authorities are currently working to deepen the port to attract the larger ships that will eventually come through the Panama Canal.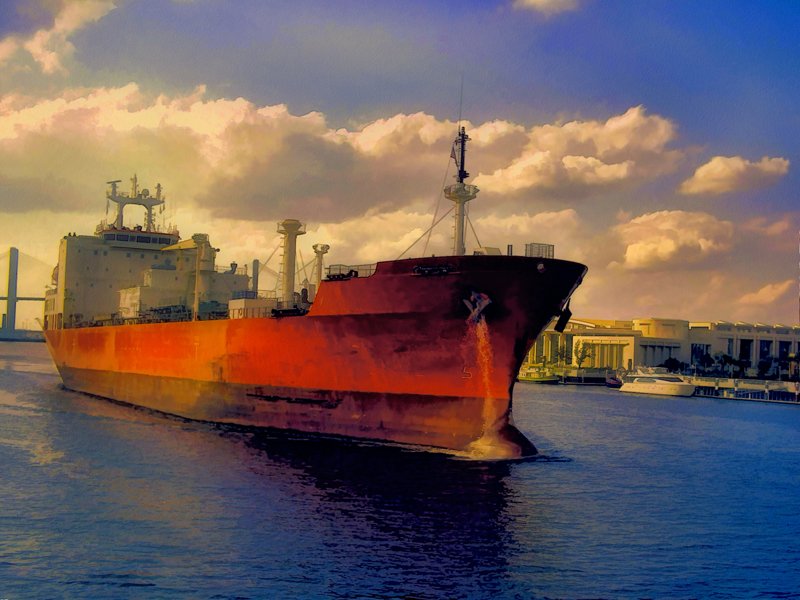 Georgia's path to top ranking US port hub began nearly two decades ago when the Economic Development Authority built a warehouse distribution system before it even had any potential tenants. Such vision has paid off over the years to help Georgia attract vessels from the Suez Canal and other Asian areas.
Where previously, to control pests, fruit and vegetables had to be offloaded at colder ports such as New York, this is no longer necessary as they are chilled in transit leaving the door open for Georgia to attract an even bigger share of the fruit and vegetable import market. It's hardly a surprise, that Savannah is attracting global trade given its massive 200-acre site at Ocean Terminal, operating a roll-on, roll-off facility with 1.4 million square feet of covered versatile storage.
Read: What makes a start-up hub successful?
While Georgia has always been an important port hub, serving as a magnet to trade, it is the dedication of the Georgia Ports Authority (GPA) which has transformed Georgia Port into the economic powerhouse it has become today. Georgia has gone from modest container traffic in the early 90s to a world-class facility which is currently being developed to facilitate larger shipping carriers. Executive director of GPA Curtis Foltz proudly explains, "We've eclipsed three million TEUs (20-foot equivalent container units). It's time to look toward four." Foltz continued, "It's time to grow and become number one on the East Coast."
For every $1 invested, Georgia Ports Authority realise $5.50 return on investment
Thanks to Congress finally agreeing to pass the Water Resources Reform and Development Act, which has enabled Georgia to set aside $266 million to deepen the port, Georgia is well on the way to realizing Foltz's now very tangible dream. Interestingly, for every $1 invested, GPA realise $5.50 return on investment which will also have the additional benefit of saving $1.74 million in shipping costs.
Read: Are airports the most important hubs in the world?
Foltz's ambitions extend to pulling business away from the west coast once the Panama Canal's widening is completed in 2016, enabling supersized ships to use the canal and ultimately Georgia's improved ports.
Brunswick Port has excelled itself to number two in the USA for imports and exports of cars attracting new contracts with Nissan, Subaru and Honda and is set to announce new contracts in the coming days according to Foltz.
More importantly for Georgia, an additional 1,900 new port-related jobs have been created during 2014 thanks to GPA and Foltz's team attracting new business from Dynacraft Bikes, Nordic Cold Storage and Bed, Bath & Beyond. It seems that attracting such alternative business is having a snowball effect on the Georgia's general economy as the benefits trickle down the logistics chain and beyond. For Georgia and surrounding areas such as Atlanta, Birmingham, Memphis and Louisville, GPA's expansion and continued growth success has brought inward investment from new firms like Hankook Tires and Shaw Industries which has seen $2.5 billion in 2014 being contributed to the economy by the GPA.
Utilising tax incentives, the GPA has proved attractive for business because it offers tax credits to companies for increased stable job creation. Increased trade volumes have proved key in GPA attracting business away from other US ports and has contributed to GPA's record year-on-year growth. With it's motto of "we do more", GPA's Curtis Foltz's positivity and pro-business, pro-port mentality will no doubt catapult Georgia to the very top ranking of global ports in the next couple of years.
This is a guest blog and may not represent the views of Virgin.com. Please see virgin.com/terms for more details. Thumbnail from gettyimages.