There's no doubt about it, 2014 was a massive year for the sharing economy. The year, in fact. So what did we learn from twelve months of feverish sharing?
You are reading an article from the Understanding the sharing economy series, to read more about this you can visit the series homepage.
1. 2014 was the year the sharing economy became a household name
We began our look into the sharing economy by asking you what it was, what followed were some rather surprising results. At the time of asking, only five percent of the UK public had heard of the term 'the sharing economy'. This distinct lack of understanding around the subject was quickly set to change however, with industry giants such as Airbnb, Uber and TaskRabbit quickly becoming the names on everyone's lips.
Fast-forward a few months' time and we discover that now 64 percent of Britons are regularly using the sharing economy, as it quickly becomes engrained in popular culture. Furthermore, global revenues for companies within the sharing economy are set to hit $335 billion by 2025. Finally, the pièce de résistance, when the UK government commission an independent report into something you know it's hit the big time.
3. The race to become the world sharing economy capital is on
With Airbnb and Uber both coming out of San Francisco you'd think the area would have secured its place as the world's premier sharing destination. Recently, however, a number of rival cities have began to make an attempt to take the crown, as well as the many lucrative dollars and kudos that comes with it.
"The big advantage we have is that we haven't regulated yet," commented UK Government representative and sharing economy expert Debbie Wosskow on London's hopes. "So it's not just paying lip service to being 'the centre of sharing'. Genuinely there's an opportunity for the UK to put in place sensible regulation, and no one else has consulted with the industry, both incumbents and new entrants in this way."
4. Not everyone's a fan
As the seemingly endless protests from tax drivers in major cities across the world has told us, a lot of people aren't overjoyed by the rise of the sharing economy. We think Richard Branson has summed up the situation rather nicely: "I can see why cab drivers are feeling put out. For years they have provided an invaluable service to the city. They are very skilled too - it's mindboggling the amount of time dedicated to passing the famous 'Knowledge' test. While some cabbies may argue they're being trumped by what they view as an inferior service, in the sharing economy it is the consumers who dictate who comes out on top... The rise of technology and the sharing economy in general is putting more power than ever in the hands of consumers. As a result they need to be listened to – now more than ever."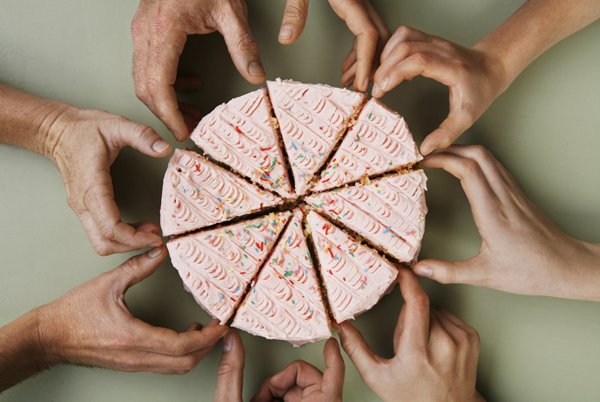 5. The future looks like it will be very inclusive
As we recently revealed, the likes of Airbnb and Uber are carefully planning their next steps as they look to further expand within the sharing economy. With Airbnb looking to not just provide the accommodation for a trip but many other aspects of the experience, and Uber experimenting with on demand cats (really) and ice cream delivery, you can be sure that the large peer to peer organisations will find themselves stepping on each other's toes from time to time.
A trip to Meetup's New York HQ earlier this year resulted in us putting this very question to Founder Scott Heiferman – where did he see the sharing economy in a few years' time?
"The sharing economy will all be about these rich platforms for all types of sharing," explained Heiferman, rather excitedly. "As well as the more niche services that work now, I think they'll be a big change. Earlier I was looking at this Meetup group called FTUWSM or 'First Time Upper West Side Moms', on there people were sharing everything from babysitter numbers to grocery store tips, in a place where they feel trust – that's the future."
Thumbnail from gettyimages