Babou Olengha-Aaby, is the CEO and Founder of Mums Mean Business – the first crowdfunding platform dedicated to helping aspiring and existing mumpreneurs raise the necessary funds needed to start and grow successful and sustainable businesses...
You are reading an article from the Women in business series, to read more about this you can visit the series homepage.
Her company is on a mission to provide the growing number of female-led enterprises worldwide - those run, founded and majority-owned by mothers - with a triple AAA service: Access to finance, Access to mentoring, Access to inspirational role models and much more besides. Why? Because female entrepreneurship is no longer a just a gender issue, it's an economic issue.
With a background in marketing & communications, Babou (pictured below) is a self-proclaimed dreamer who has always wanted to marry her passion for innovation and entrepreneurship to a worthy purpose. With Mums Means Business she believes she's achieved just that. Passion, inspiration, value creation and nurture are the values that drive her entrepreneurial spirit.
Priti Ambani, Global Media Director at Crowdsourcing Week, decided to sit down with Babou and learn a little more about her vision in the run-up to Crowdsourcing Week Europe, a 3-day comprehensive event on the crowd economy and crowdfunding coming to Copenhagen, Oct 14th -16th.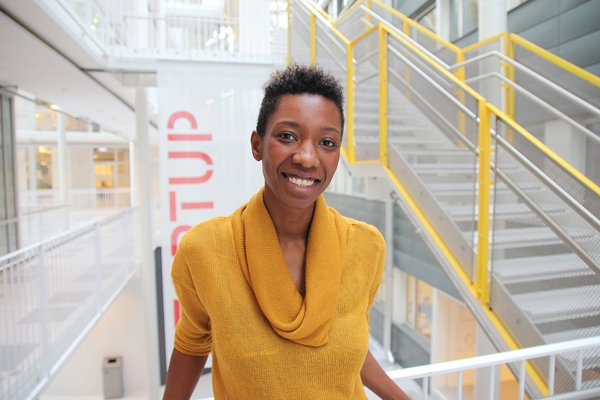 Hi Babou. Is there a gender bias in start-up funding?
The facts still show that women remain largely under-funded globally (and the Nordics are no exception) with only a third of all funding by institutional lenders going to female entrepreneurs. And this figure is even lesser in Europe where only 20.3% of venture capital investments go to women-led enterprises. This problem isn't exclusive to start-ups but one that affects both micro and SME's run and owned by women as well. However, I would be careful in calling it a 'bias' as that would imply that in regards to fundraising women and men are starting from a level playing field and that we're still coming up short.
That, women are actively going out, seeking and asking for money in the same proportion and in equal measure to men - and that is just not the case. Therefore these numbers do need to be taken with a pitch of salt. It would be fairer to say that women are at a disadvantage when they do eventually ask a bank manager or VC for funding. And that's largely due to the fact that venture capital firms and banking still remains very much a male-dominated arena with very few women present 'at the table' to offer a diverging view on investment opportunities.
But it is not all doom and gloom as the media seems to be so intent on portraying at times. There are a growing number of gender specific VC firms popping up around the globe, corporate companies and Banks such as RBS starting funds for female entrepreneurs. Just last week AOL launched a $10 million dollar fund for female entrepreneurs, joining Dell, Google, HP, IFC/Worldbank, Goldman Sachs, Dermalogica, Johnson & Johnson, EY, Accenture, Deloitte, PWC and many others in starting up women-led initiatives focused on women's economic empowerment through leadership and entrepreneurship. The future for female entrepreneurs is definitely looking brighter.
If crowdfunding is truly going to make an impact, we as an industry need to tailor our platforms to meet the challenges that women face in regards to starting up.
What is your approach in leveling the playing field for mumpreneurs? And what results are you seeing?
Honestly, I believe that just being able to offer female entrepreneurs an alternative finance route in the form of crowdfunding is a great start. And that's why we encourage women to consider crowdfunding, whether it is on our platform or on another, as a viable route to market and a great way of funding their businesses for growth. But if crowdfunding is truly going to make an impact, we as an industry need to tailor our platforms to meet the challenges that women face in regards to starting up. That's why at Mums Mean Business we focus our efforts on provide what we describe as a Triple AAA service; Access to finance, Access to mentoring and Access to inspirational role models.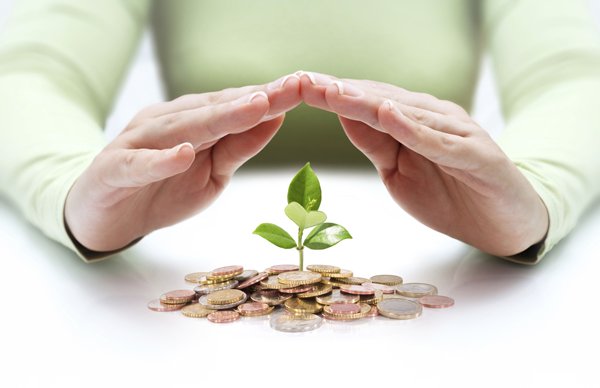 And with our recent partnership with WeConnectInternational we can now add Access to markets to our service offering. Because the truth is, money is only the starting point. We've found that there are many crucial business development needs that female entrepreneurs can benefit from in order to help them grow successful and sustainable businesses.
Are there key differences that you see in male and female run crowdfunding campaigns and where does the advantage lie for mum entrepreneurs?
I don't believe gender plays any significant role as to how a crowdfunding campaign is run. What I can say and what we've personally experienced on our platform is that even when choosing crowdfunding as a funding avenue, women still find it hard to really put themselves out there, ask their friends and family, people they know for money. Having said that though, recent reports published by Kickstarter, Indigogo suggest that women fair better at raising funds through crowdfunding and that's encouraging news for female entrepreneurs and for gender specific platforms like ours.
I suspect this trend is due to the fact that crowdfunding harnesses the power of social media and women dominate the social media sphere as primary users of most social media networks. Therefore crowdfunding lends itself comfortably to how women choose to connect, share, engage with others as well as promote themselves and their businesses. They are social media natives.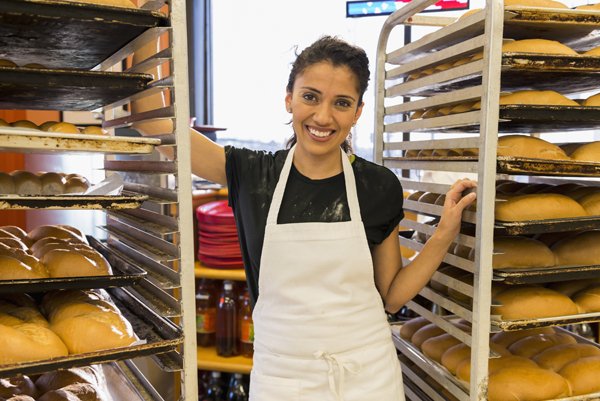 Tell us about your future plans for Mums Mean Business
Our long term vision is to be 'The Funding Home' for female entrepreneurs globally. The first port of call for all their funding needs. Therefore in the next coming months, we will be taking the necessary steps to achieve just that. We've been in beta now for eight months and have learned a hell of a lot in such a short space of time. So we're taken all our key learnings and putting them into practice with the development of a brand new platform, offering a brand new proposition. We're re-defining MMB, repositioning ourselves as the world's first impact crowdfunding platform with the mission of unleashing women's economic potential through entrepreneurship and of investing in women's economic empowerment as a catalyst for positive change in the world.
We're also rethinking the rules of crowdfunding and in doing so we will be pioneering a new and even more disruptive and democratic model of crowdfunding. One that we believe addresses many of the challenges faced by women-owned business - not just in regards to 'access to finance'. And one that offers a more diversified pool of female investment opportunities as well as hybrid sources of financial backing. It's a big bold undertaking that we fully understand we cannot do alone.
That's why we're actively looking to engage not just the crowd, but different impact actors such as policy makers, foundations, VCs, Banks, corporations to help us move the conversation around investing in women's economic empowerment forward towards more actionable steps. And we're inviting everyone to ask themselves the one question that really matters in this respect and that is 'what can and what will our contribution be?' We are in discussion with a few of these impact actors and believe that with their help and by harnessing our collective resources we can make it happen. We hope to launch our 2.0 platform in the first quarter of 2015.
Thumbnail from gettyimages. This is a guest blog and may not represent the views of Virgin.com. Please see virgin.com/terms for more details.