Your twenties are the 'golden years' for coming up with brilliant business ideas, according to new research commissioned by Virgin and carried out by YouGov…
You might think that to be a successful entrepreneur you need to have decades of experience, a big bank balance and an impressive track record. However, a Virgin study has uncovered that four in ten [42%] of us believe we are are most likely to come up with a winning business idea while aged just 20-29.
And it's not just wishful thinking – it's backed up by plenty of real life success stories. Just look at entrepreneurs such as Facebook founder Mark Zuckerberg, who became a billionaire by age 23 thanks to his idea.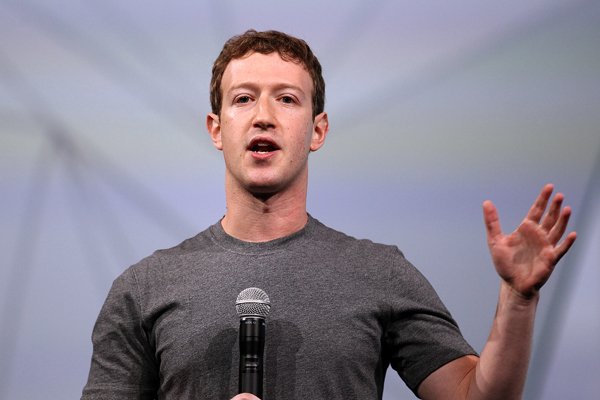 Then there are the creators of Instagram, Kevin Systrom and Mike Krieger, whose fondness for filters led them to huge success in their twenties, culminating in the sale of the photo app for $1 billion in 2012.
It's not just true in terms of entrepreneurship, either. Author J.K Rowling had the hugely successful idea for her Harry Potter series while aged 25 (and killing time on a train journey).
"At age 25, the sky is the limit," says CEO Liz Kammel. "You generally have no mortgage, no children and maybe just a cat to feed. Working late is not a problem. You're used to staying up until 1am for homework. You also see incredible inefficiencies in the market and want to change it."
It seems the combination of a lack of commitments, an abundance of ambition and a feeling of having 'nothing to lose' acts as a catalyst for coming up with creative ideas – and daring to see them through.
Don't look at your age as a disadvantage. Instead, look at it as an opportunity.
This fits in with the findings of the study, which involved 4,471 UK adults and was conducted as part of our In Focus series on turning ideas into reality.
Perhaps unsurprisingly, the researchers found that it is the younger generation themselves who believe most strongly that your twenties are the years for thinking up good ideas, with 59% of those aged 18-24 and 46% of those aged 25-34 pinpointing this age bracket.
That's not to say it's all over by your thirtieth birthday, though. Nearly a quarter [22%] of adults think it is in fact those aged 30-39 who are most capable of coming up with successful business ideas.
Meanwhile, just 3% of adults think we're likely to have our best ideas after we hit 50.
This comes in contrast to figures showing that successful start-ups in certain industries, such as biotech or business software, are almost twice as likely to be launched by people over 55 as by people aged 20 to 34.
And according to Roya Wolverson, global business editor for TIME, "If you have the financial resources, the right network and, most important, a great idea, age ain't nothing but a number."
Perhaps, then, the most interesting aspect of this study is not that it highlights the ideal age for ideas but that it debunks the notion that experience, reputation and wealth are necessary in order to be able to come up with exciting ideas – and turn them into reality.
As entrepreneur Rebekah Epstein puts it: "If there is something you want to create, to change, or to start, there is no time like the present! Don't look at your age as a disadvantage. Instead, look at it as an opportunity." We couldn't put it better ourselves.
This is a guest blog and may not represent the views of Virgin.com. Please see virgin.com/terms for more details. Thumbnail from gettyimages.