2,730. I stare at my screen, dazed and fatigued. Then I hit refresh. As I write, 2,732 people have invested in my business...
You are reading an article from the How to find funding series, to read more about this you can visit the series homepage.
This means that JustPark's equity crowdfunding campaign on Crowdcube is well into record-breaking territory. We've now more than tripled the previous highest number of investors in a campaign on the platform.
Equity crowdfunding, led by the two major platforms, Crowdcube and Seedrs, is helping companies like mine to raise finance by allowing members of the public to become shareholders for as little as £10.
Between them, our new investors have pledged over £2 million. To put this in context, the previous highest amount raised in an equity crowdfunding campaign on Crowdcube - other than the platform's own raise - is £1.95 million.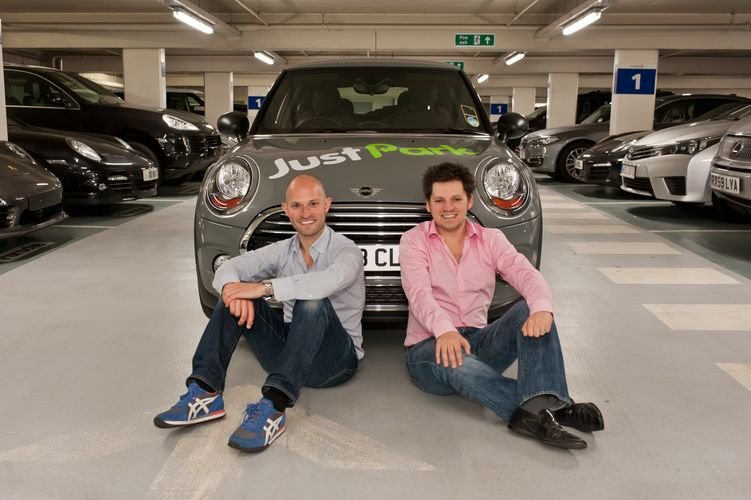 Image from JustPark
We've been overwhelmed by the positive response our campaign has received, and the speed with which people have piled in. It took us just four days to reach our £1 million target, delighting and surprising us in equal measure. Having nervously watched the 'total raised' counter every step of the way to that magic threshold, the adrenaline is still flowing.
And the total is still climbing, the counter projected onto the office wall ticking over, having surpassed the £2 million mark to take us to double our original target. We are now in the stage of 'overfunding' - raising more than our initial goal, so that we can build a bigger company, and faster. We're impatient to get down to work so we can make the most of this opportunity for our ever-growing number of investors.
This is my second investment round with JustPark - the first was with Index Ventures in 2014. Fundraising can be a major distraction, and a huge demand on one's time and energy - I have no desire to do it again any time soon.
So, we're making the most of this round: fielding endless media enquiries, hosting investor events at our offices in north London, and keeping social media alive with activity.
During the course of the campaign, JustPark founder Anthony Eskinazi and I have spent much of our time on the 'forum' on our Crowdcube pitch page - carving out answers to the countless questions that pop up, day and night, from prospective investors across Europe and beyond.
Some are posed by experienced angel investors, covering topics such as share classes, liquidation preferences or pre-emption rights. Others come from JustPark customers, many of whom are investing in a start-up for the first time.
We are also seeing emails flood in from bankers and entrepreneurs dotted around the globe, from Monaco to Hong Kong, interested in putting in larger sums.
This is the beauty of crowdfunding, capturing the interest of a diverse range of investors. Be it long-standing users of our website who have relied on us for years; members of the public who have been intrigued by our tube ads on their morning commute; or sharing economy enthusiasts who have met us at events and conferences, JustPark's campaign is attracting attention from all angles.
This is the beauty of crowdfunding, capturing the interest of a diverse range of investors.
But we try to stay focussed on business as usual: reviewing our latest figures, holding the interviews that will help us to grow, and supporting our users with their enquiries - the difference being that this everyday hustle and bustle is punctuated by a collective cheer each time another big investment comes in.
Our interest in doing crowdfunding began with us posing the hypothetical question - "would you invest?" - to a subsection of our customers via email. After receiving an overwhelmingly positive response from these JustPark users, we had all the encouragement we needed to go for it.
Read more from our series on how to fund your start-up...
It was an experiment, and one we are thrilled our two VC investors, BMW and Index Ventures, have supported us on. But we were confident from the outset that it would prove a success: it allows us to tap into the passion and enthusiasm of our customers, shared by members of the crowd, through inviting these people to be involved in the business.
And here we are, £2 million and 2,630 investors later. In the most crucial respect, this remains an experiment, but with a bold hypothesis: by involving thousands of people in our business as shareholders, we now have a large and invaluable community of JustPark evangelists.
They'll tell their friends, their family, their colleagues. At dinner parties, down the pub, on social media - our new investors will spread the word about our service, and use it whenever they need to park.
The result will be a win-win situation for everyone involved: BMW, Index Ventures, and, of course, all of our new shareholders. We're confident that this record-breaking crowdfunding campaign will let us take our company to the next level.
And by "us" I mean (time to hit refresh) all 2,742 of us.
Alex Stephany is also the author of The Business of Sharing.
This is a guest blog and may not represent the views of Virgin.com. Please see virgin.com/terms for more details.