Young people often come up with brilliant ideas, but they're also the most likely group to be put off from pursuing them. Fortunately, there are organisations out there dedicated to working with young people to develop their ideas and make them a reality…

One of these is Nominet Trust, who have teamed up with the Duke of York to create iDEA, the Inspiring Digital Enterprise Award, a new initiative aimed at 14-25 year olds. We caught up with Dr Leila Walker, head of partnerships at Nominet Trust, to find out more about why young people with ideas should be supported.
Why was iDEA created?
iDEA is responding to the huge shortage of digital skills in the UK economy, according to reports from the UK Digital Skills Taskforce there's going to be a shortage of 750,000 digital skill jobs by 2017. But the other thing we were interested in supporting was the fact that 55% of 18-30 year olds in the UK would like to start their own business in the next five years.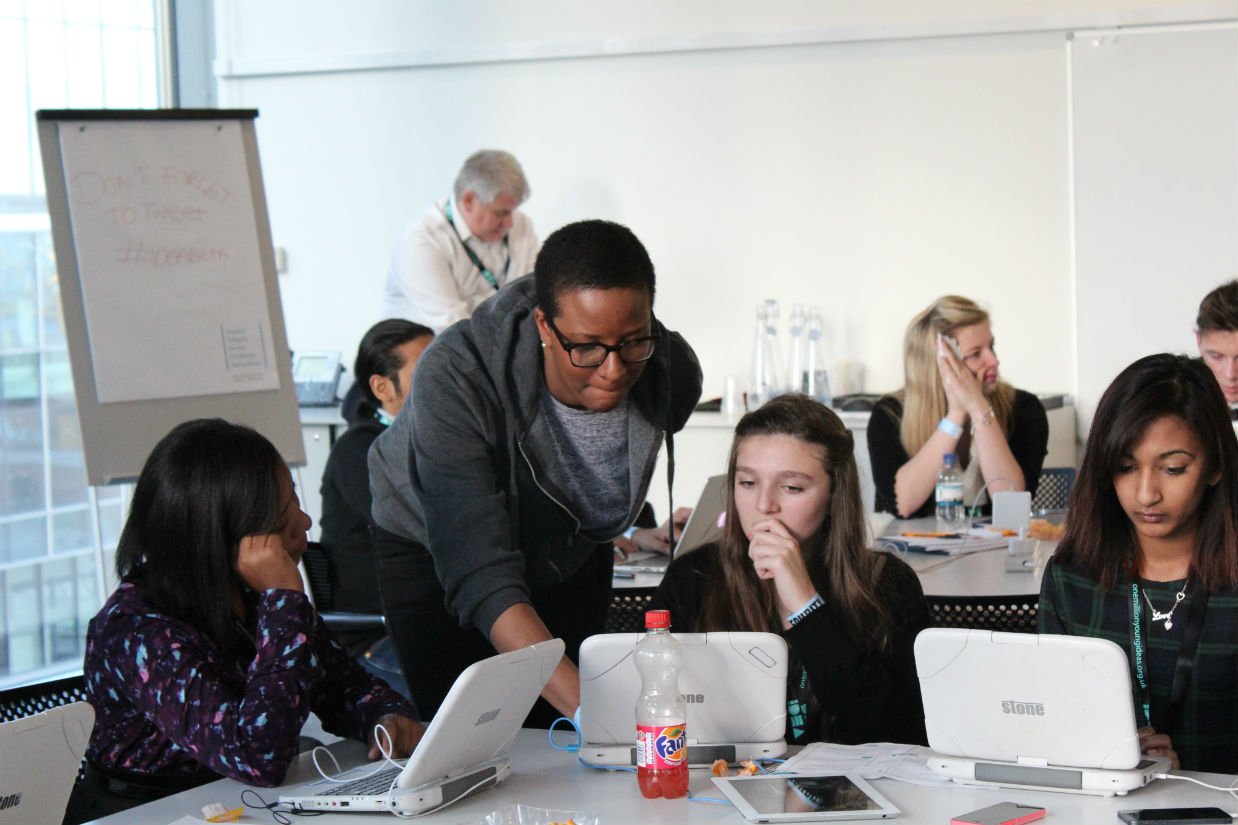 Image from Nominet Trust
For us it's important to highlight the use of technology that enables young people to work differently when it comes to setting up business. Technology has levelled the playing field, opening up new opportunities for young people to drive change. While there are many important initiatives designed to boost young enterprise, the way that young people now start and run businesses is changing and less conventional routes to start up are emerging.
iDEA is addressing those two interesting statistics: the significant interest within our young people to start their own businesses and the economy needing 750,000 young people to fill jobs in digital by 2017.
What's important about it is that iDEA trying to be fully inclusive. We're trying to support all young people, whether they've got great grades and teachers behind them or not, we're trying to make it open. It's about helping them come up with a great idea and then helping them on that journey.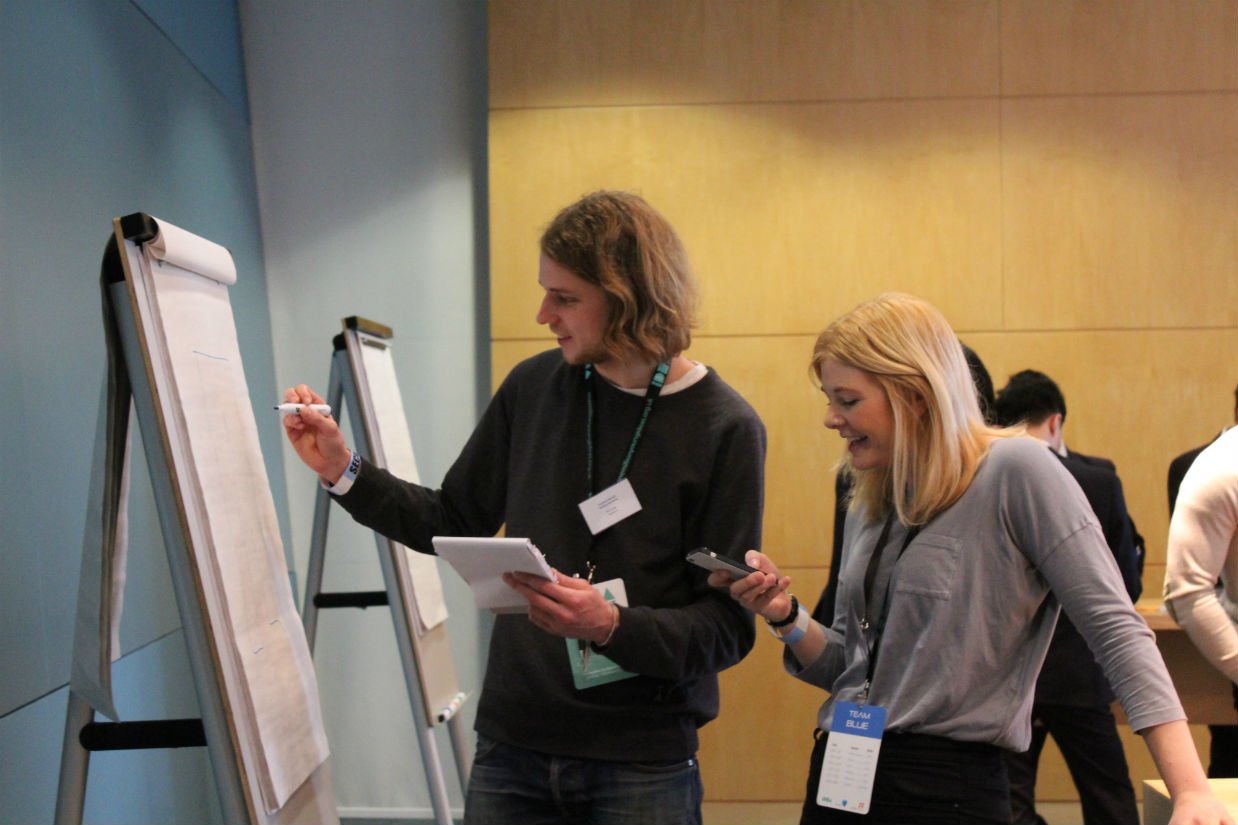 How does iDEA support young people?
We run an annual competition to support young people to develop a digital business idea. Right from the start of the competition we support the young people that are involved – whether that's through providing resource material to support their ideation or through linking them with business and tech mentors through our corporate partnerships.
Image from Nominet Trust
For example, we've been working with Barclays' Digital Eagles to go out to youth groups and work with some of the most disadvantage young people. In fact, two groups that the Digital Eagles have worked with this year have made it through to the final 20 – quite an achievement. The competition process gives young people confidence and they realise that they can do it.
We work with the young people to help make sure that they are coming up with unique ideas and support them in developing them into a prototype. With the first stage, Discovery, we ask for young people to come up with great ideas for digital businesses and submit them using a very simplified version of the business canvas. They just have to submit a digital story of their business – that could be a video or an audio recording or anything that shows the digital skills they've learnt on the way.
Often, young people make the usual mistake that a lot of start-ups do – they come up with ideas that already exist.
We then take 100 entries to the Beta stage, which is where we take them through from concept to prototype. We have an online mentor community where young people can get advice at this stage and they also attend a national event, supported by Free:Formers, where they take part in workshops to develop their coding skills, learn more about prototyping or are taught about business models. Many start-ups are a bit clueless about business models and the fact that you do need a revenue at some point. Simply relying on start-up grants does not achieve a sustainable business.
After the workshops, the young people resubmit their business ideas and we send the top 20 through to the next stage, Live, where they meet our business mentors for one-to-one sessions. They're also given a £2,500 cash prize to help them take their prototype to the minimum viable product stage. Then, the top 10 ideas face a panel of judges who listen to their pitches. From the finalists, three winners emerge with a £15,000 prize, as well as the opportunity to go into the Microsoft Accelerator Programme.
What are the barriers that young people face in developing their ideas?
I think primarily it's in knowledge. Often, young people make the usual mistake that a lot of start-ups do – they come up with ideas that already exist. We support them to search to make sure that their idea is properly unique, or at least that they're innovating on an existing idea. I think a lot of young people struggle with that so we work with them to find the USP about their product or service – what is it that they're offering that no-one else does?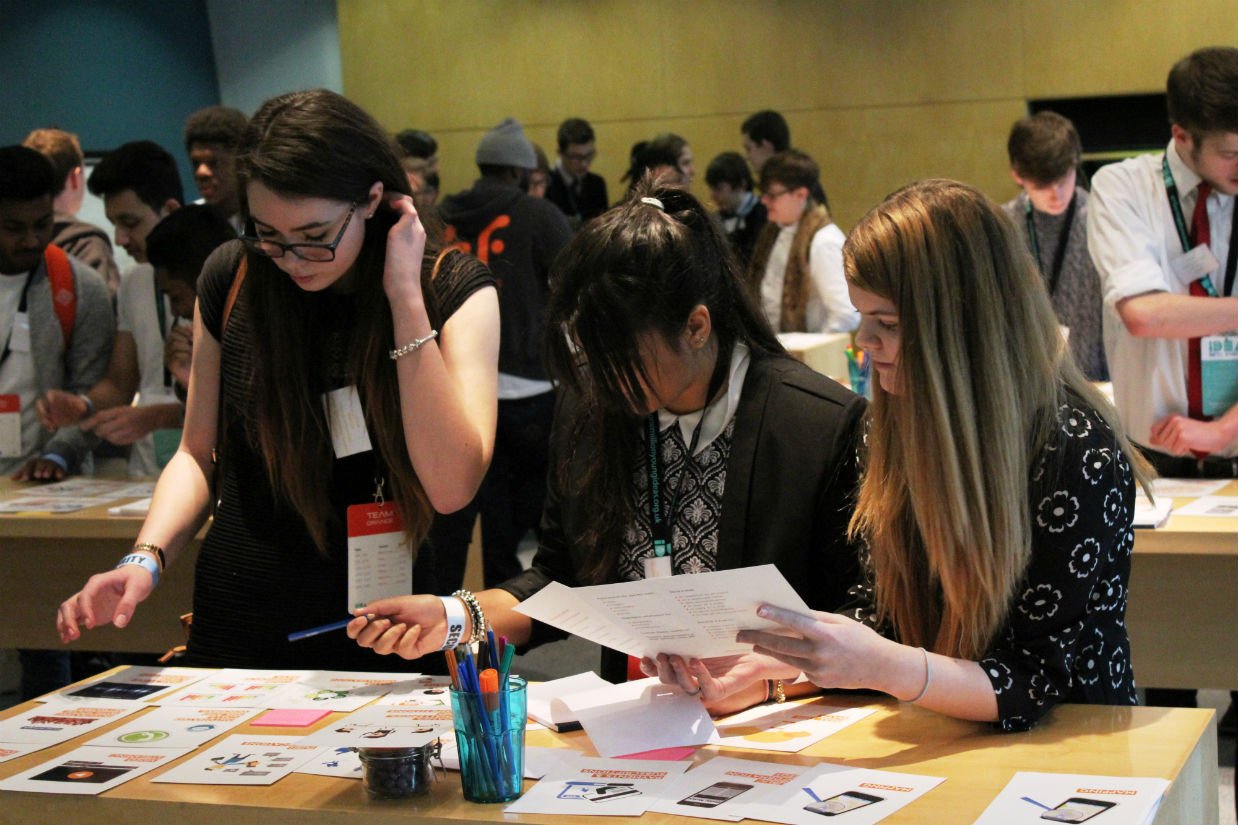 Image from Nominet Trust
Young people also often struggle to understand revenue and income and appreciating that things like apps don't tend to be great revenue earners, although they can be great entry points at that early stage in your business. It's important that young people understand about different business models.
It's about making sure that their businesses are not just sustainable but actually can make a profit is something that young people really struggle with.
Why is it so important that young people's ideas are developed?
I think it goes back to what I said before about the fact that young people want to set up their own businesses and we want to support them. For us it's absolutely crucial that young people are supported in realising these ambitions.
Ultimately, it's to ensure that we have a flourishing UK economy. We need these ideas to be turned into real business. To do so we need to nurture those who have great ideas to create new business. Others' we need to provide the opportunities to gain much needed digital skills so we have a workforce fit for the digitalised business world we now live in.
iDEA opens for applications in September 2015, head to their website for more information.