If you've got a great idea, what should you do with it? When's the right time to go public with it? And how do you find the right people to offer you valuable feedback? Unlike many other cities, Chicago seems to have found the answer to all of these questions…
I'd been in Chicago for a couple days and had heard people saying the word 'Technori' a few times in passing conversation, not really sure what they were on about but nodding along all the same. What was this Technori that the Midwest entrepreneurs talked so highly off? A GM food? A new nightclub? Another pizza delivery app?
So when, on my third morning in the city, a person sat across a table from me began telling me about how they had "given birth to their start-up idea at Technori," I scrunched up my face and finally asked them to explain what this magical word meant.
"Oh man, you don't know about Technori? You'll love it, everyone loves Technori." Came the response. And the more I asked people about it, the more I got the feeling that he was correct.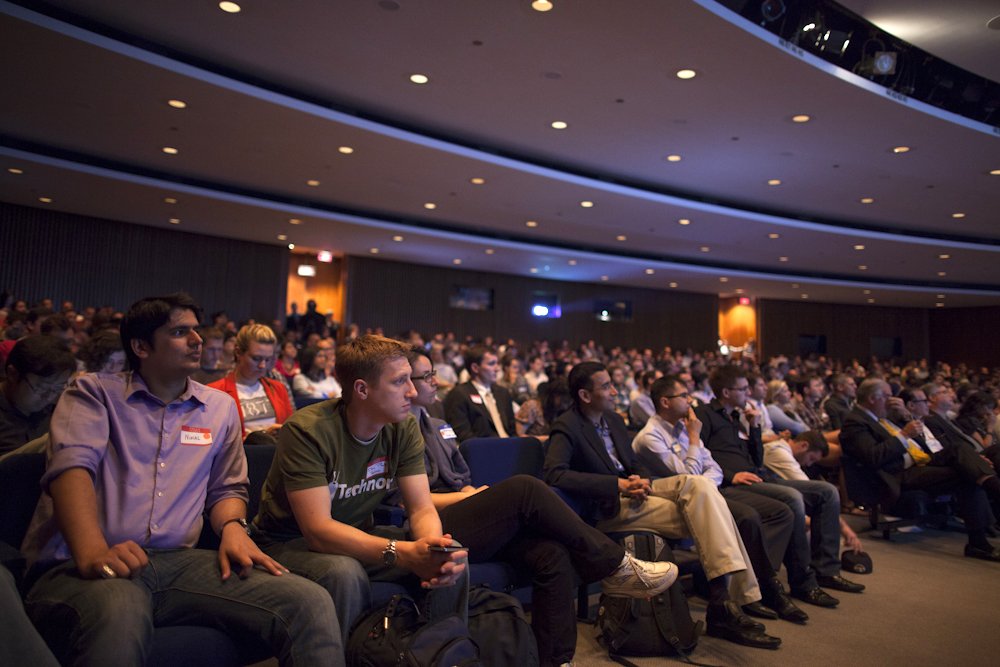 Image credit: Technori
Technori, in simple terms, is the city's premier start-up showcase. Freshly launched, or pre-launched, start-ups take to the stage in front of hundreds of their peers to share what they've been working on. In return they receive connections, advice and for many – partnerships and funding.
The numbers behind the concept are compelling; 47 showcases, 19,000 attendees, with the 200 plus companies that have graced the Technori stage going on to employee over 1,000 people and raise in excess of $198 million.
Chicago entrepreneurs: Start-ups in the Windy City
If there was ever a better example of how the Chicago start-up scene has flourished, creating its own self-sustainable ecosystem in the process, then Technori was it. As we continue to embark on our Chicago entrepreneurs series, we sit down with Seth Kravitz – Technori co-founder and one of the many passionate Windy City residents looking to empower the next generation of entrepreneurs.
Virgin: How did Technori come about?
Seth Kravitz: Technori was created in 2010 as a passion project by a small group of locals to act as an umbrella organisation to encourage all the disparate patches of entrepreneurship that existed in the city to start "playing nice" with one another. We believed that a "rising tide raises all boats" and that a meaningful start-up community would allow Chicago to build a sustainable tech ecosystem that could survive for decades. Basically, to rally everyone around a common cause, point them a certain direction, and yell "it's go time!"
Image credit: Seth Kravitz
Are you surprised by the amount of success stories to have used Technori as a platform to pitch their idea?
The most surprising part of Technori has been our lasting power - over five years, which has allowed us to have so many of those success stories on our stage. So many events come and go month to month. Having done 47 Technori events now, with 47 amazing keynotes and over 230 start-ups, has given us an amazing opportunity to affect so many of these young companies. It's been really fun to watch.
What are the pros of doing business in Chicago?
The local economy is enormous, thus great opportunities for revenue growth exist for any local start-up. The concentration of hundreds of large companies makes it ideal for B2B start-ups. The loyalty of Midwestern workers is a breath of fresh air against the culture of employees constantly ditching you that you see in New York and San Francisco. The list is actually way too long to go through.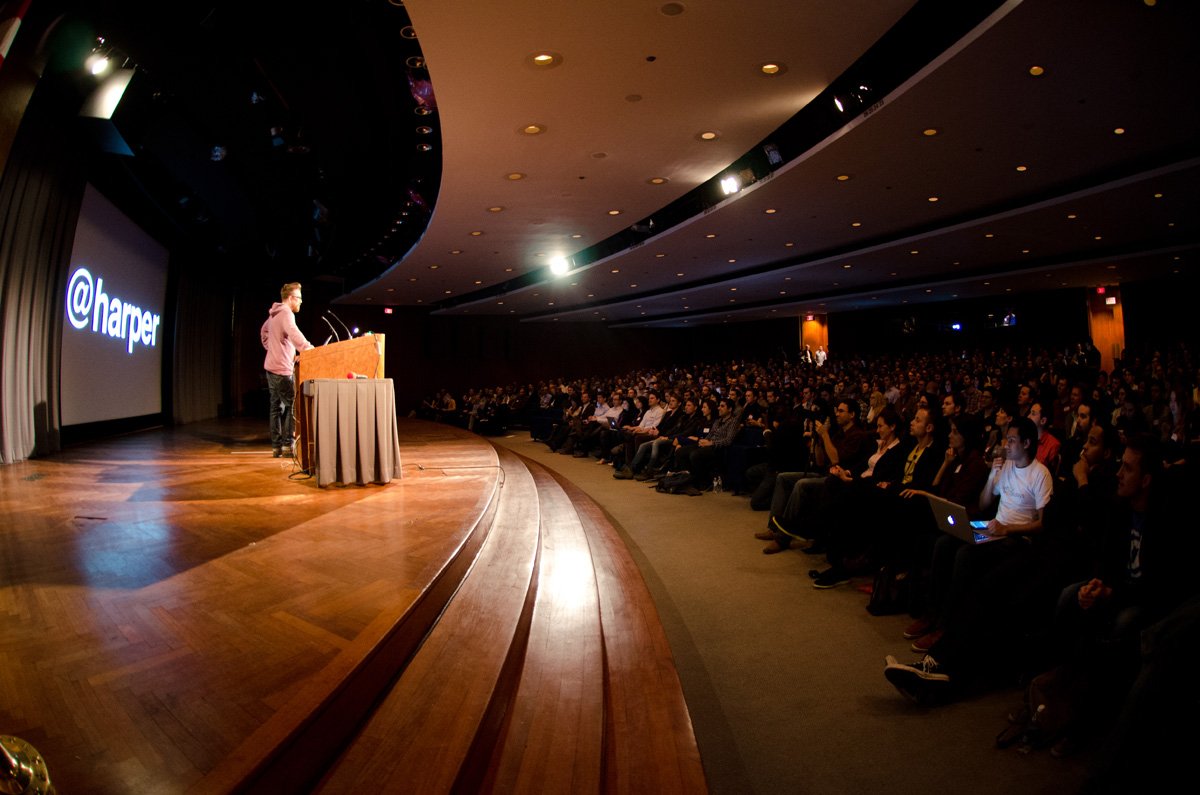 Image credit: Technori
What are the cons of doing business in Chicago?
Lack of risk high capital allocated for technology start-ups. If you are a 40 year old tool works company, there are endless private equity options in Chicago that would take you weeks to meet all of them. If you are a SaaS platform looking to raise a Series A, you can do the entire roadshow in 48 hours and have met every professional tech VC in the city. That MUST forever change and the sooner the better.
What sort of businesses do well in the city? Have you noticed any trends?
Financial service start-ups have done especially well here, which makes sense as Chicago is the one of the finance capitals of the world. Lots of very traditional (aka, "not sexy") industries are what tend to do really well here and dominate the success stories. Think logistics, healthcare, ad tech, education, etc.
How has the start-up ecosystem changed in Chicago over the last few years?
Hard to describe how significant the level of activity has grown in the last five years especially. It's gone from feeling lonely, like you were the only tech entrepreneur alone in the desert, to a pace of activity now where you feel like you're in a room is so crowded with entrepreneurs you have to scream to be noticed. It's such a landslide the opposite direction of where the city was in 2009.