A new report into the impact of the sharing economy reveals that it's quickly becoming engrained into UK culture, as increasing numbers of people take part in collaborative activities both online and offline...
You are reading an article from the Understanding the sharing economy series, to read more about this you can visit the series homepage.
Since the turn of the year the sharing economy, or the collaborative economy as it is often referred to, has been on a seemingly unstoppable rise. The small start-ups which were once flag-bearers for the movement are now major players in billion dollar, international markets.
The likes of Airbnb, Uber and Hailo are now household names as the user-friendly platforms offer consumers a cheap and easy way to go about their day to day lives, while countless battles against regulators have only succeeded in thrusting their names higher up the mainstream press agenda.
Their prevalence was once again confirmed this week, with the release of a new piece of research from Nesta UK and Collaborative Lab. The numbers tell us that 64% of the UK population take part in collaborative activities, with 25% taking part in 'internet-enabled' collaborative activities. The most popular areas in which these activities are taking place in are the fashion, media, household goods, tech, transport and holiday sectors, although the sharing economy is most certainly continuing to widen its reach.
However, despite the high numbers of sharing economy participants, the report's authors believe that the figures could be even greater were there not a number of barriers preventing the spread of the sharing economy.
"Like any emerging trend, the collaborative economy [sharing economy] faces barriers to adoption. Not everyone immediately wants to plunge into it, and many people have questions and concerns," states the Collaborative Lab report.
"So why do some people use platforms, collaborative or not? People want things that improve and simplify their lives. Most of the respondents were hesitant to try new collaborative models without clearly understanding their benefits beforehand. They were also concerned about potential safety and privacy risks, particularly regarding their own goods.
"In response to collaborative holiday platforms, like Airbnb, one woman (35–44) from Wales said, "I'm too frightened of someone trashing my house." Similarly, another woman (18–24) from Scotland said of carsharing platforms: "I'm afraid my personal car I would not be willing to share. My company car, you can have it.""
These apparent fears ring true when compared to research conducted by Virgin and YouGov earlier this year, which demonstrated people's reluctance to take part in car or lift sharing schemes – despite them being one of the most prominent aspects of the sharing economy.
Three quarters of those asked said they were either fairly or very uncomfortable with the idea of renting their car to a stranger, while over half of those questioned said they would be uncomfortable offering a lift to a stranger – even if they were to receive payment for the ride. The results point towards a lack of trust in these new systems, a conclusion that this week's report appeared to echo.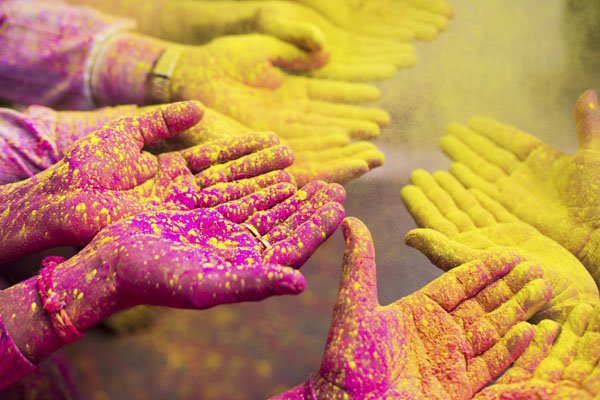 "Time will tell whether these new collaborative technologies and models gradually get taken up. In the meantime, addressing some of the public's chief concerns as well as focusing on (and demonstrating) user benefits will be important steps towards encouraging wider participation," concludes the report.
Thumbnail image from gettyimages