Creating a work culture that allows your employees to flourish should be high on your agenda when running a successful company. If you're hiring you shouldn't settle for anything less than the brightest talent out there. But once employed, how do you maintain engagement with your new member of staff and get the best out of them?
It's essential to create a culture where employees feel appreciated and supported - that's where workplace wellbeing comes into play. Research by Virgin Pulse has revealed that 9 out of 10 HR professionals name poor health, high stress and a lack of sleep as factors impacting employee wellbeing. So, what actually works for businesses and employees? And how have successful companies across the globe maintained productivity in the office and retain their best staff in the process?
Here are six things to consider when motivating and incentivising a team; including some surprising stats, great advice from successful entrepreneurs and expert insight.
1. Give staff the freedom to experiment
Giving individuals the freedom to experiment allows their creative juices to flow and creates a balance between work and enjoyment. While allowing your staff to experiment, whether that's on a personal project or in-house, it's important they keep their foot on the gas. Super Being Labs, the innovation and design studio, is one organization which has successfully implemented this strategy.
Darshan Sanghrajka, Founder, said: "The trick is to use a lot of empathy. If you can get them flowing between things that are absolutely necessary, alongside things they really want to give a shot at, then you're going to nurture true leaders. One of our team, Abizer Kapadia, is constantly outstanding on his daily output of product, innovation and design - on the side, he has managed to launch a Yoga culture brand - www.draze.co.uk - which also has a print magazine that is now on it's third edition and is experiencing explosive growth."
"Imagine treating your employees in a way that gives them the security and the freedom to thrive at the same time? That's how you keep brilliant people, while attracting more of them."
2. Introduce an employee engagement programme
Businesses are beginning to invest budgets into employee engagement programmes in order to empower staff and ensure they remain productive - with statistics proving 'happiness' plays a leading role. An experiment by University of Warwick last year, where randomly selected individuals were made happier in three different styles of experiments, revealed treated individuals have approximately 12 per cent greater productivity.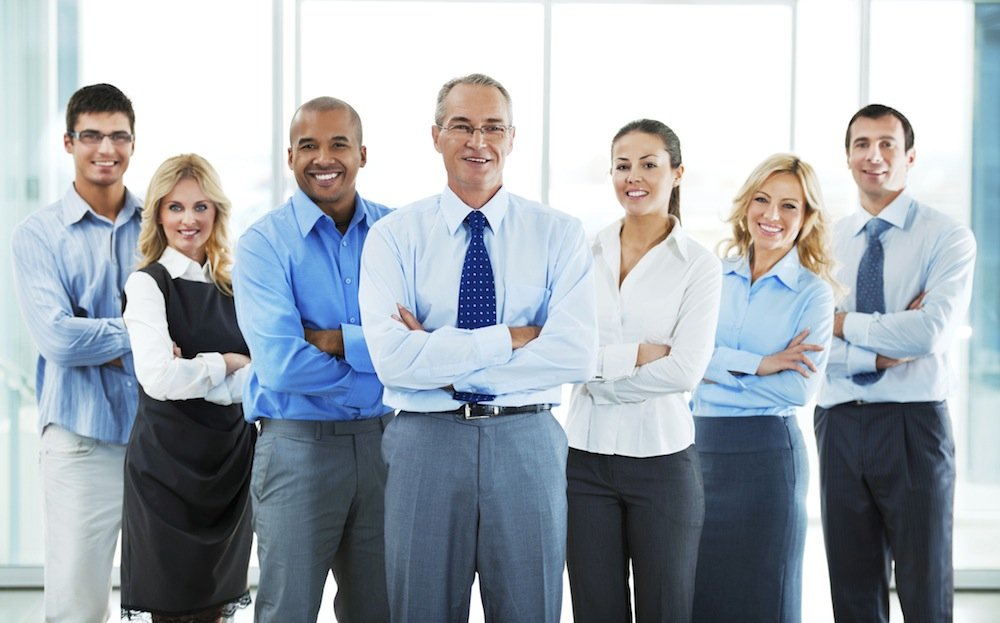 Virgin Pulse's research also supported the importance of state of mind in the workplace, with 70 per cent of executives agreeing mental health is influenced by employee engagement programmes. You should consider investing some of your budget in programmes like nutrition, financial management, sleep and weight management. After all, wellbeing is more than health and culture - it's key for engagement and a top tactic for retention too.
3. Create a transparent culture
After you've hired new talent, you need to ensure your employee feels part of your business. Create a transparent and open culture that puts your staff at the forefront of everything you do. If they haven't bought into your brand yet, you should encourage your staff to put their suggestions forward in terms of improving the business.
Malcolm Kemp, Director Talent Acquisition at Klarna - the leading European online checkout solution - believes in the importance of having a transparent culture that enables everyone to make a difference. He said: "At Klarna we encourage employees at all levels of the business to share their ideas - this includes our products, our working environment and our culture. As a Klarnaut you have many channels to choose from, including a dedicated email address, writing a post in the "Open Forum", or by submitting an anonymous tip through our intranet."
4. Add responsibility to their role
There may come a time when an employee requires added responsibility to fulfil the demands of their role. It's important to think outside of the box and understand each member of staff as an individual. Don't wait for employees to become complacent or frustrated with their day-to-day job, motivate them by throwing a spanner in the works.
Eddie Holmes is the Co-Founder of Launch22, a charity providing free and heavily subsided workspace, and responsibility is something he believes is essential in business. "For me, the best way to motivate a member of staff is by giving them a responsibility. They won't always accept it but it'll drive them to achieve better results."
5. Allow employees to work flexibly
Flexible working has revolutionised the way we work and a lot of companies have now ditched the traditional nine to five working hours because of this. With the development of technology and the increase of WiFi hotspots across the globe, it's now easier than ever to work remotely. The British workforce has jumped on the bandwagon, too.
A Jobsite survey revealed 66 per cent of UK workers aim to take advantage of the new flexible working legislation that came into play last year. Employees now have the right to request flexible working, regardless of dependents, providing they've been an employee for at least 26 weeks.
There's no doubting flexible working has an impact, either. Netflix hit the headlines in 2010 when its non-policy on holiday was revealed. The company lets its staff take as much holiday as they want, whenever they want - provided that their managers know where they are and that their work is covered. Look where they are now…
6. It's party time
Last but not least, team socials are a great way to incentivise staff and keep employees motivated.
Here, three entrepreneurs tell us why it's important for them that their staff let their hair down once in a while.
Robert Jakobi, Managing Director of Metcalfe's Food Company: "One of the best ways to engage employees is by rewarding them for their great work. At Metcalfe's Food Company we keep our employees incentivised through a range of social events. I think it's really important the team are able to bond outside of the office. One year I took the team to Disney Land in Paris!"
Jason Goodman, CEO at Albion Drive: "People are what make an agency, so we put our Albionites and office culture at the heart of everything we do. We invest in their wellbeing in return for the time, love and hard work they invest into Albion, and we've always thought that 'little extra something' gives our people a 'thank you' from the business every day. We have a great team who curate a year long programme of social events"
Kira Meinzer, Vice President of Human Resources at PowerReviews: "We have planned events such as monthly themed happy hours and holiday parties, sporting events, employee made breakfasts (with our CEO being the master waffle maker), even a beer tasting. We're finding as our team grows and becomes tighter with each other, they're planning their own social activities that don't require the company planning and sponsoring. This is the ultimate goal. The company shouldn't be dictating to our employees what is fun - let the employees decide"
This is a guest blog and may not represent the views of Virgin.com. Please see virgin.com/terms for more details. Thumbnail from gettyimages.