The term work/life balance is up there in the most popular buzzwords of the 21st Century. And you can see why. The pressures to meet deadlines, work overtime and forfeit our lunch break just to keep our heads above the water can be all too much.
Throw in our responsibility to maintain our health, family and social life, and our work-life balance can feel like a precarious juggling act with various parts falling to the floor. But looking after employees' physical and mental wellbeing is no longer being rejected as fluffy popular psychology. Headlines have been filled with firms issuing after-hours 'email bans' to protect their employees. And last year, Google hit the headlines for hiring its own wellness guru to train employees in the discipline of mindfulness.
In 2012, Wolever et al., of Bangor University published research findings that revealed mindfulness training decreased perceived stress, improved sleep quality and improved emotional regulation amongst employees. The Mental Health Foundation (MHF) also backs claims that 'conscious living' is linked to increased activity in the area of the brain that's associated with positive emotion.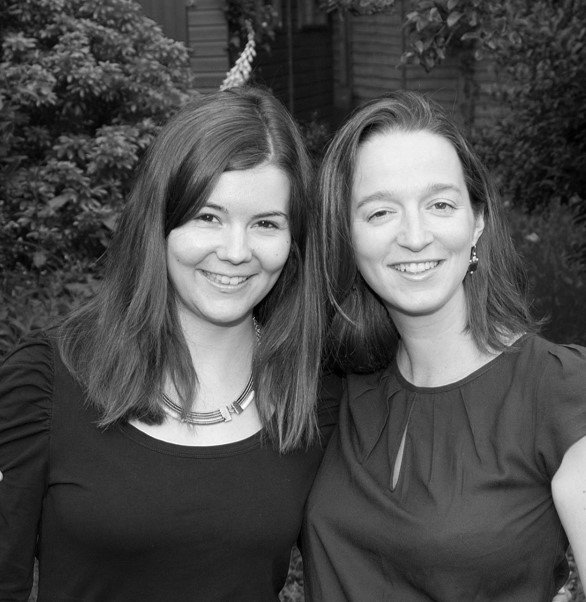 Image credit: Workout at Work
It's no wonder then, that Transport for London (TFL) has seen their employee sickness rates caused by stress, depression and anxiety fall by 71 per cent since they introduced mindfulness training. GlaxoSmithKline, PricewaterhouseCoopers – and even the Home Office and Cabinet Office - are also said to be going 'zen'.
But taking action to boost our employees' emotional fitness stretches to their physical wellbeing too.
And businesses like Workout at Work, are using this holistic approach to offer bespoke wellness packages for bosses who want to invest in their workforce.
Former City lawyers Barbara Dewast and Alison Gill are the co-founders of this wellness start-up. The entrepreneurs recognised that wellness and work-life balance were still treated as a taboo among corporate firms. So they took matters into their own hands.
"I was working in a law firm in the City and wanted to have a professional life yet still see my children," Barbara explains. "With two little ones and 12-hour working days, staying healthy and feeling good about myself became virtually impossible."
Savvy employers are beginning to understand that a healthy, happy workforce is a more productive one.
Her colleague, Alison, found her work-life balance tipping the same way. "We can't work 24/7," she says. "And we all know that an hour's break to do exercise or take mental time out from our work is going to improve our long-term productivity. But for many of us in high-pressured roles, it doesn't feel possible.
"Those who do run on empty and power on without any 'me time' suffer the ill-effects in the end, which is what we're trying to change."
With this in mind, Barbara and Alison carry out educational talks about the importance of corporate wellness to large firms. They then design bespoke packages to suit their employees' needs that include access to yoga, meditation, bootcamps, nutritional advice and even beauty therapies.
"HR managers are thankful that we understand the corporate world," Barbara explains, "so it means there's a good match between what they need and what we can deliver."
She adds: "There's an increasing corporate need for wellness services. We've already had some fantastic feedback from staff who've said we've completely changed the way they feel at work.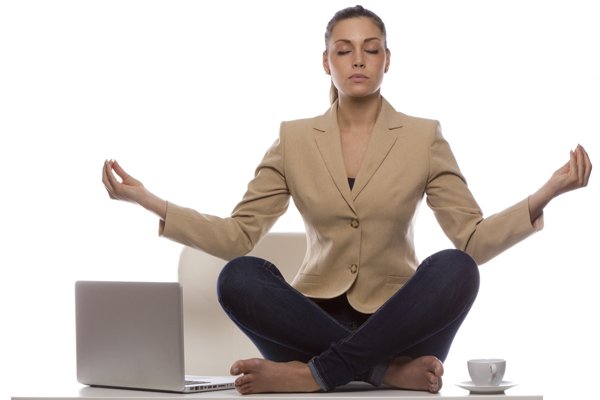 "Savvy employers are beginning to understand that a healthy, happy workforce is a more productive one."
Is 2015 the year of healthier, more mindful employees? Sharon Grace Hadley of Bangor University is leading a Ph.D project on the impact of mindfulness-based training on leadership style in the workplace.
She says: "There is strong research evidence to support the use of mindfulness to reduce stress, anxiety and depression and improve employee performance. Research also suggests that (amongst other things), those who practice mindfulness benefit from improved multitasking, increased creativity and more skillful decision-making abilities.
"With policymakers, educational establishments and businesses on board, we are on the right track to becoming a mindful nation!"
This is a guest blog and may not represent the views of Virgin.com. Please see virgin.com/terms for more details. Thumbnail from gettyimages.