Space travel is known as the final frontier, but the future of travel is starting to look down as well as up. With many people just as keen to discover more about our planet than escape from it...
Underwater tourism isn't a new thing. We've been scuba-diving using tank technology since the early 20th century so it's only to be expected that this technology should develop, making underwater tourism a real opportunity.
The underwater resort
In 2012, ventures such as the Water Discus in Dubai were explored. The plan was to have a disk like area of 21 rooms at 30 ft below sea level, another ring above the surface with gardens and a helipad, and a central shaft which would connect the two. The structure would look like a spaceship which can simply be towed away; ideal for repairs or evacuation issues.
Although the Water Discus development has yet to be realised, Poseidon Resort in Fiji is a real-live underwater resort, where there are 24 underwater suites on offer at $15,000 for a week. You can also take advantage of lessons in mini-submarine driving and scuba. Should you need it, each suite offers a butler to take you from place to place around the hotel.
Underwater pods
Type "submarine safari" into a search engine and you'll find options to go beneath the blue in places from Lanzarote to Cozumel in Mexico. These "submarines" usually provide an underwater viewing platform, and some of the more advanced ones in the Maldives for example, actually enable the tourist to experience a full submersion. The price isn't cheap: expect to pay around $100 for the privilege.
Underwater art exhibitions
Art exhibitions underwater are on the rise, which is symptomatic of the increased interest in underwater tourism. From an offshore underwater "gallery" placed between Isla Mujeres and Cancun in Mexico created by artist Jason deCaires Taylor, to a similar exhibition in Italy, it's clear that tourists are more willing to push boundaries. In Italy, Passagio a Sudest was a collection of photographs that could only be viewed via a scuba-tank. It has been described as Italy's first underwater exhibition and could be found just off the coast of Ponza until September 2014. Visitor to the sculpture park in Mexico Jemima Hayes said: "I love the water. It's very peaceful, so it's a perfect place to observe art."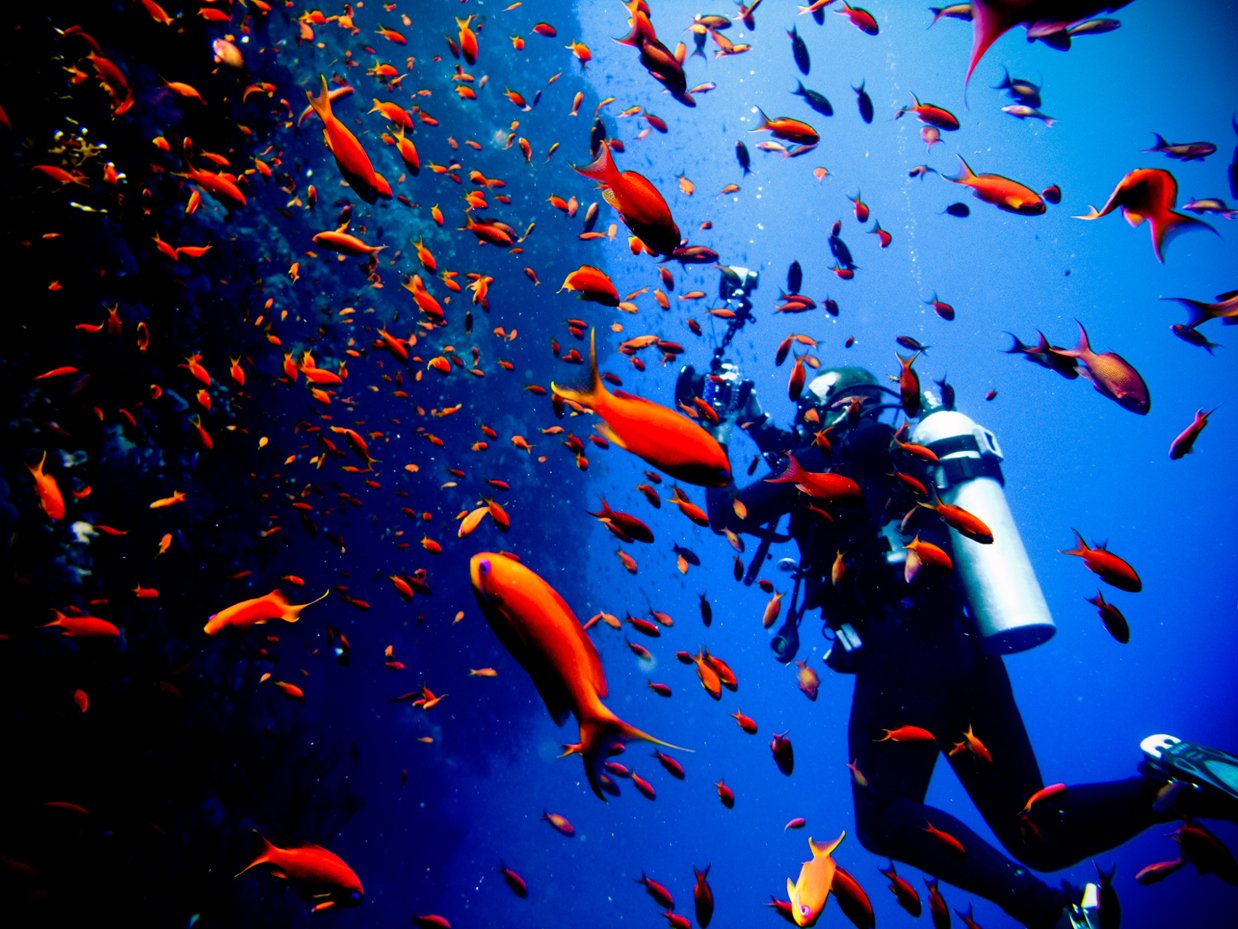 Underwater tourism is becoming more popular
"Tourists have always looked to explore new places and have new experiences, and tour operators have been eager to create the opportunities to help them. It is no surprise, then, that as there become fewer areas of land on Earth that tourists can't visit so outer space and the ocean depths are being considered as new areas to explore.
"Both have been on tour operators' long-term radar for many years but now a combination of cost reducing improved technology and an increase in the number of people with the desire and money to take up the offer means they are closer than ever to becoming reality for more than just the mega-rich," says lecturer in tourism at Chester University Colin Potts.
Who is leading the field in underwater tourism?
Underwater tourism may even be one area that could be lead by adventurous tourists and not just the mega-rich.
"The challenge of getting into space mean that the super-rich will take the lead in the form of tourism. However, staying in underwater hotels, dining in underwater restaurants, travelling underwater and enjoying a greater range of underwater activities may be within the financial reach of more people." says head of the School of Hospitality and Tourism Management at Surrey university, professor Graham Miller.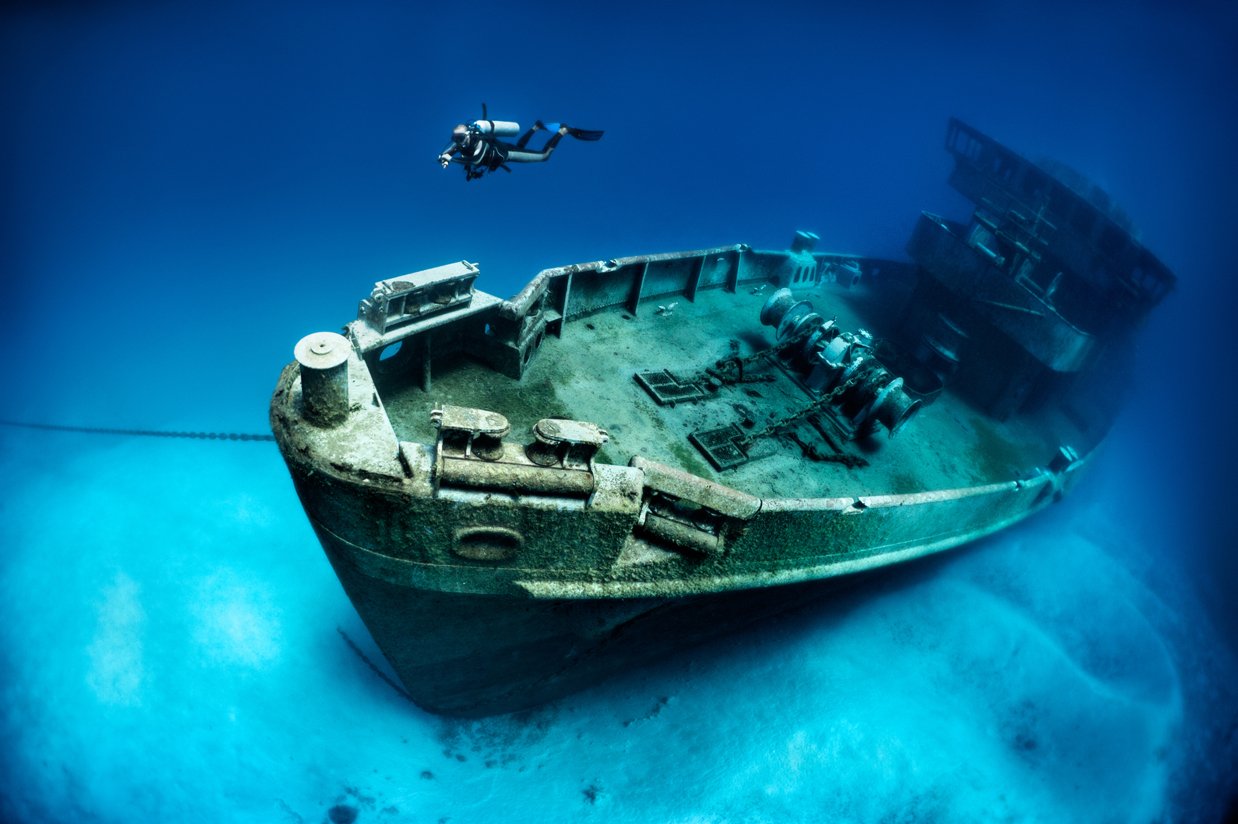 How safe is underwater tourism?
If you're keen to go underwater, but are concerned for your safety, then you needn't worry. "[Underwater tourism ventures] are governed by the same safety standards as ships, which of course, often have cabins below water. It could be argued that underwater hotels and attractions are actually safer than ocean going liners because they stay in one place and weather conditions are more predictable. Currently most underwater venues are very close to land and are no more than 15 or 20 meters below water level," says Colin Potts.
Is underwater tourism environmentally sustainable?
Going underwater sounds like a barrel of laughs so far, but eco-warriors might want to find out more about the environmental impact of deep sea holidays. Underwater submarines release waste fuel which can, in turn, damage the ecosystem. Underwater hotels such as those in Fiji and Dubai are surrounded by delicate coral reefs. Although the hotels are certainly taking care to ensure they don't damage the environment, it is certainly possible that by-products of underwater tourism could be damaging to flora and fauna.
UNESCO also thinks that the rise of underwater tourism is potentially damaging to ancient shipwrecks that have existed for centuries without human interference. The statement on their website is that although underwater tourism can bring much needed profit to these sights, the potential for risk is also great. Therefore, if underwater tourism is going to become far more popular in the future, we must to take steps to protect both our natural and historical heritage.
But not all tourism experts are concerned about the negative effects of underwater tourism: "The great attraction of the tourism industry is the way it can help us to understand new places and recognise how important they are. If the development of underwater tourism can show how vital the world's oceans are to our survival as a species, then this tourism should be encouraged and developed as far as possible," adds Professor Miller.
Tourism lecturer Colin Potts agrees. "Any damage caused by tourism will depend on its scale and how it is developed. In the short-term the very high cost of underwater development means that there is unlikely to be enough of it to impact on the ecosystem as a whole, although it could run the risk of harming specific areas around particular hotels and attractions so it will need to be subject to strict controls. The problem is that we know far less about ocean impacts than we do about impact on land."
Thumbnail from gettyimages. This is a guest blog and may not represent the views of Virgin.com. Please see virgin.com/terms for more details.