Trying to break into the airline business isn't easy, just ask Richard Branson. So upon hearing about a business class only airline hoping to fuel its growth via crowdfunding platforms, we decided we had to find out more...
"Since we started Virgin Atlantic, 16 of our 17 original competitors have gone out of business (no prizes for naming the one who is still our rival!)," pointed out the Virgin Founder as he looked back on the 30 years since Virgin's first airline launch. The stats speak for themselves; not losing everything is an achievement in itself when running your own airline.
Founder of Odyssey Airlines, Adam Scott, is clearly a man up for a challenge, as he looks to get his business class only airline off the ground with the help of online funding platform crowdcube. The airline recently celebrated reaching its minimum funding target of £1million via the site, however as our current funding series has discovered, using such methods to raise capital can be a double-edged sword.
Having purchased ten CS100 Bombardier aircrafts Scott hopes to gain a foothold in the lucrative business travel market, but does he see crowdfunding as a viable way to spur on innovations in the travel sector and does he believe Odyssey will be able to overcome the considerable barriers to change in the space? We sat down with him to find out...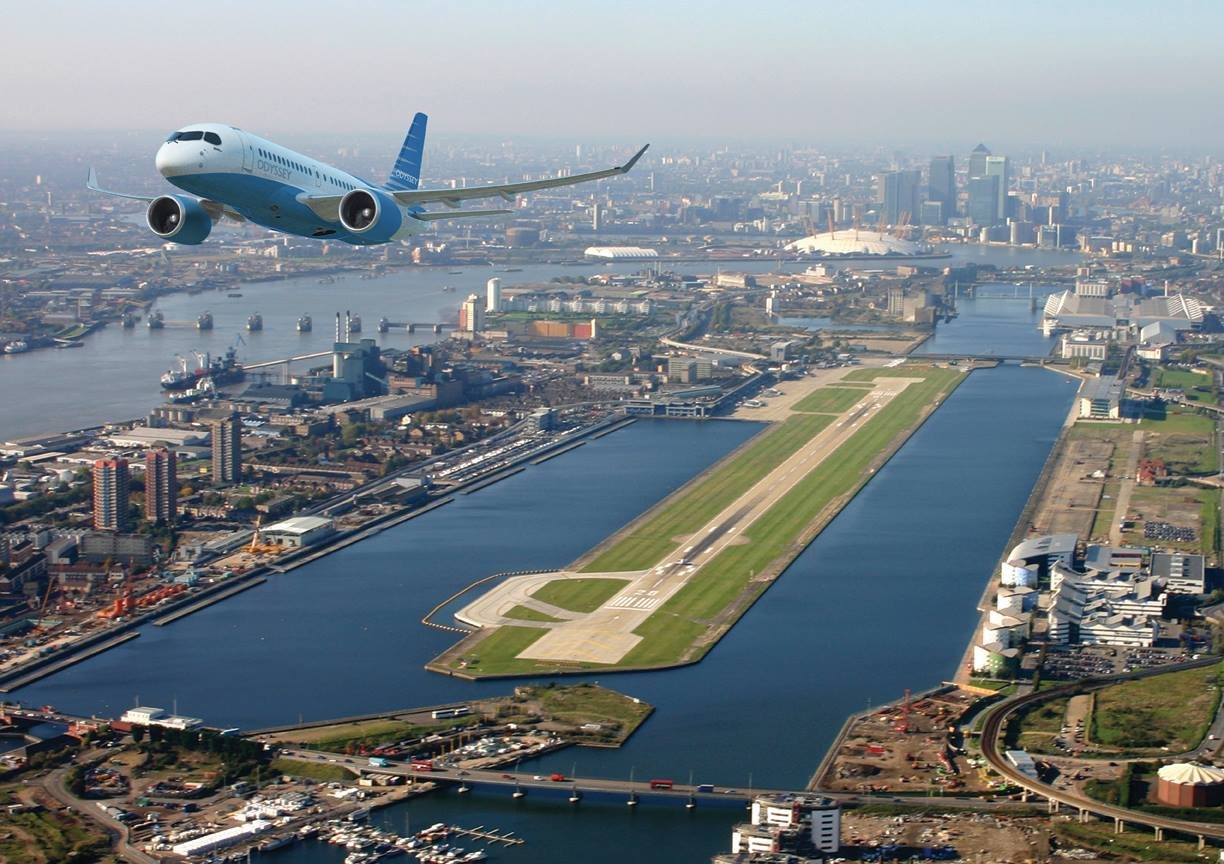 Where did the idea for Odyssey Airlines come from?
The idea for Odyssey really came about as a result of my own frequent travel, specifically going transatlantic out of the larger London airports and also from travelling short-haul from London City Airport. The convenience and ease of getting to and transiting London City airport versus the congestion, stress, and general frustrations of traveling to and through the larger hub airports provided me with the determination to find a better way. As our tag line will say, "It's About Time!"
What are the barriers to innovation in the travel industry?
I think the barriers are really in relation to the quantum of capital involved, and therefore the large sums of capital that must be raised. There is also 'the establishment' and pre-conceived notions of what is achievable and what is not. To break into the industry and to gain the confidence of partners along the way is always going to be a challenge as so many in this industry are reluctant to look at things differently. Disruption is anathema for most of the vested players in the game.
Do you think crowdfunding platforms will be used more frequently to help innovate in the travel industry in the future?
I certainly believe this is the case. Crowdfunding is really about engaging and gaining support from your would-be customers to bring about change – change that the crowd demands. It is really a great way to test the market to understand if there is fundamental support for what you are looking to create and develop.
Do you believe it's a problem that so many innovations seem to only positively impact the wealthier traveller?
At Odyssey we don't believe this is the case. In fact, I'd say that most of the innovations we've seen in recent years (notably with ULCCs like RyanAir, Spirit et al) have been geared towards stimulating new markets and opening air travel to those that would have otherwise not made the trip - at least not by air.
Of course on the other end of the spectrum, the ultra wealthy have seen their own options increase dramatically with new opportunities to fly in the ultra-first class of carriers like Emirates and Etihad or fly in private jets, and maybe soon to even travel into space! Surprisingly given their importance to the bottom line of every major carrier it is the business traveller, the middle of the market, that has seen a lack of innovation and as we see it, has been the most overlooked market segment.
What is exciting you about the future of travel?
New technologies such as the Bombardier CSeries plane which will enable us to leverage the best and most convenient airports to improve the overall travel experience for those that fly regularly. Moreover, the CSeries will open up new markets to the all-business concept, where a 100-seat similarly configured wide-body would not be operationally and/or economically feasible.