"Innovation is still taking place. You just need to be prepared to do the hard things in order to make it happen." For today's guest blog we travel to Kenya to see how innovations in free, open source technology are giving citizens a voice they were once without...
Since inception, Ushahidi has been used in more than 150 countries, more than 40,000 times and has been translated into more than 30 languages. Global impact, made in Africa.
Ushahidi, the Kiswahili word for testimony, is a Kenyan company that was born out of the problems often associated with third world countries; bad governance, poverty, low bandwidth. Days after voting in the 2007 general election, results were announced, sparking a large dispute that culminated in violence breaking out countrywide. People like me were stuck in our houses due to the tense security situation, not knowing what was going on in different parts of the country and even in our own city. The mainstream media wasn't able to report everything that happening, partially due to a ban on live broadcasts, while the government was trying to downplay the severity of the situation.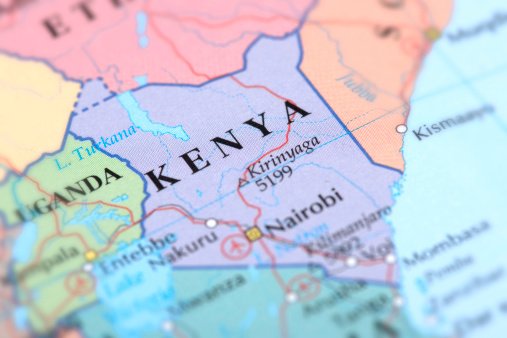 Ushahidi was set up to empower ordinary citizens with whatever technology they had available to them (sms, web, mobile apps etc), to share information on human rights violations, effectively giving Kenyans a voice when no one else could, or would. We built a free and open source tool that lowers the barriers for ordinary citizens to share stories and opinions by using the tools they already have access to. For Ushahidi to remain relevant, we've had to make sure that we're constantly innovating. We've seen use cases of the Ushahidi platform changing over time, and realized that we need to be able to accommodate the different needs that come with each different use case that pops up. This is why we're overhauling the entire platform and rebuilding it from scratch, making it a lot more flexible and lean to meet the needs of anyone looking to add the citizen's voice in what they do.
Ushahidi has been most famously used for crisis response across the globe for example in Haiti, and Japan, but has evolved over the years, being used for election monitoring in Zambia, Kenya, Cameroon etc, as well as citizen journalism in Syria and Egypt, to track medicine stocks outs in Africa and Latin America amongst others.
Erik Hersman, one of our co-founders, likes to remind us that: "Innovation comes from the edges, so it comes as no surprise that innovators are found in the margins. They are the misfits among us, the ones who see and do things differently. They challenge the status quo and the power sources that prop that up, so are generally marginalized as a reflexive and defensive action." Ushahidi disrupted a system that said you have to wait to get information in the middle of a crisis, a system that said only experts should collect information.
Innovation comes from the edges, so it comes as no surprise that innovators are found in the margins.
Over the years, we've come to realize that our capacity to collect information has vastly increased, but the capacity to consume this data and make sense of it has not. In response, we built Swift River, to help people make sense of large amounts of information in a short amount of time.
We took a further step and focused on the role Ushahidi has played in crisis management. The challenge is no longer producing crisis data, but making it available, discoverable and consumable. Our response was to build CrisisNET(yet to be launched), a community clearinghouse for the world's crisis data, giving people fast, easy access to critical government, business, humanitarian, and crowdsourced information.
Innovation requires you to challenge some of the underlying assumptions about the industry you operate in. One of the assumptions in the technology industry is that you cannot build excellent tech hardware in Africa. Ushahidi set out to redesign connectivity for the world we live in - Africa.
The BRCK was born out of frustrations from intermittent power and fibre cuts, and fluctuations in internet connectivity for the team in Nairobi. We began to question the reasoning behind using technology built for western cities in African cities with a completely different reality. Technology for Africa must be designed and built in Africa by engineers who are aware of the realities we face such as random 400kw power surges.
This rugged black box is set to not only grant citizens on the internet a connectivity lifeline, but also meet the connectivity needs of more than 375k rural communities and 800m people in Africa.
One of the biggest lessons we've learned is fostering the spirit of innovation through collaboration. It's a spirit the company has tried to replicate beyond the community around Ushahidi tools. The iHub was founded to create a space for tech enthusiasts in Nairobi to meet and collaborate with each other. It sparked a wave of tech startups springing out, and groups like AkiraChix, which trains young girls on how to code and inspires them to take up careers in tech.
Through Making All Voices Count, Ushahidi developed and is executing a strategy that is looking for innovation in one of the places you would least expect to find it focusing global attention on creative and cutting-edge solutions to transform the relationship between citizens and their governments. Making All Voices Count amplifies the work Ushahidi does in trying to bridge the gap between ordinary citizens and institutions governing them. MAVC seeks to surface and recognize innovation in spaces that are traditionally not considered to have room or space for innovation.
Our success can be greatly attributed to openness and collaboration, with more than 3,000 people having contributed in one way or the other in the last five years. My colleagues like to say that Ushahidi doesn't simply build software, Ushahidi builds platforms that empower people, and in my opinion, will continue to do the hard things.