By co-founding Virgin Produced Jason Felts was taking Virgin into new territory, so how has he manage to retain the brand's values whilst creating a company culture that is both unique and attractive enough to retain talent in this most competitive of industries?
Hello Jason. So tell us, how do you personally achieve work-life balance?

I will never forget an email Richard once sent me after a full on back to back few days on a trip together. I opened the email and it simply said: "You are the epitome of work hard, play hard." I find Richard likes to take the piss out of me, especially in public, but this particular email I found, well, flattering.
Flattering because I work very hard to maintain a healthy life-work balance. I focus on it actually to prevent burnout or fatigue. I get up early and exercise to start my day and handle all of my UK or East Coast calls and business, move into the day with my team in Los Angeles and finish the day working with any business we may have in Australia at any given time. I find working in the entertainment industry allows for some incredible opportunities around music, sports and media events which provide some diversity and fun in any given week. But probably most important is I strive to dedicate my weekends and non-work evenings to my family and friends.
What are you striving to achieve in your own company culture?

I really work to lead by example. I have an extremely talented but small team at Virgin Produced. In a predominantly creative business, such as Produced, I believe it's important to create a team culture versus a culture of hierarchy. I have instituted a few seemingly simple but actually culturally important policies in our company - one is no internal bcc (blind copying) on emails.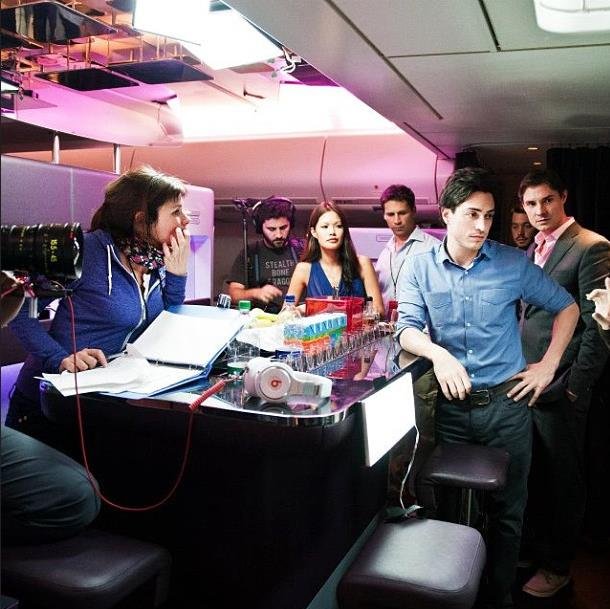 Image credit: Virgin Produced
I feel if you are blind copying your own team mates on internal communication - it leaves room for political positioning or mixed agendas.
At Virgin Produced, we also strive to create a culture that has a work-life balance. Since we are a fairly smaller team and everyone often work long hours, we ensure all have the opportunity to recharge as well.
It is one of the reasons why we've adapted the unlimited vacation policy that Virgin Management and Netflix share. I have confidence that our team will ensure the job is getting done so why stress about vacation days. In fact I have been known to force a few people to take the day off, require that they turn off their cell phone and call them periodically on that day to ensure it's off.
Has Virgin Produced's approach to employee wellbeing changed much over the years?

I think we have evolved as a company as we learn what works and doesn't work for our employees over the years. We have adapted our office 'pantry' to fit with our employee's needs - whether that be more healthier dietary options such as fruit and unsweetened, all natural beverages. We also are fortunate enough to have moved our office a few blocks from the beach in Santa Monica, near many of our team member's homes.
This allows for many to ride bicycles to work now versus having to battle traffic in a car on a daily basis.
Probably most effective are the several off sites a year that we enjoy as a company. These are opportunities where we take the entire company away from the office for a day or two, providing an opportunity for everyone to interact, team build and just have a lot of fun. I take everyone's cell phones away for this day, allowing only a quick few checks.
Image credit: Virgin Produced
Otherwise it's an opportunity to spend quality time together as a team. We recently just did a very cool team building challenge called Escape Room LA where we were all locked in this 1950s style Detective office and had to filter through a plethora of clues in order to open a safe and gain the key to escape the room.

In terms of employee engagement in health and wellbeing, have you come across any techniques or approaches that have been particularly effective?

For Virgin Produced, the most effective approach has been around moving our office to a location near many restaurants which promotes walking to lunch versus driving. Reducing our unhealthy drink/food options at the office and installing a bike rack at the office which promotes taking the healthier options. In fact, our Chief Creative Officer - Justin - has barely any miles on his car because he bikes to work on a regular basis.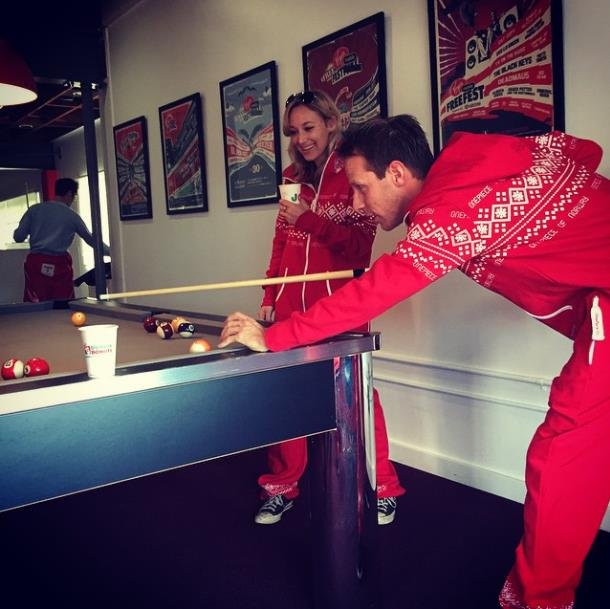 Image credit: Virgin Produced
How big an emphasis is placed on having fit and healthy employees at Virgin Produced?

I would say all of the employees are very active in their own way. One swims every morning religiously before work, a few bike to work, a few others are active runners and participate in marathons on a regular basis, and we've spotting a few others rollerblading on the weekends. I'd say we are a pretty health conscious group.
Have you any advice for start-ups looking to offer their employees perks, whilst balancing the books?

I believe tele-commuting is a really effective perk that a start-up can offer to their employees. Start-ups also often require employees to put in long, labour intensive hours to get the business off the ground and in profit. Because of these long hours, I wouldn't be afraid of spending a few extra dollars to provide a more home like environment, inclusive of food and beverage offerings and some fun things to use to recharge around the office. At Virgin Produced we have a library area, pool table, ping pong and a small cocktail bar. We almost have to beg our team to leave and go home.
This is a guest blog and may not represent the views of Virgin.com. Please see virgin.com/terms for more details.