Some call it disruptive innovation, others simply label it regulatory evasion. Whichever way you choose to look at it, many markets are being turned on their head by the emergence of a new wave of game changing start-ups, who are operating outside the confines of traditional businesses...
But what happens when the regulations finally catch up with the innovation? Entrepreneurs such as Tesla's Elon Musk argue that the application of laws and loopholes are the consequence of governments being lobbied by big businesses keen to fend off competition. His opponents cite consumer protection, financial fair play and even health concerns as justification for ensuring that all companies are marked on the same scorecard.
It's little wonder that start-ups not experiencing regulation on par with their competitors in the same sector find themselves with a greater ability to turn a healthy profit, after all compliance costs money. But then how can positive change be driven forward when creative ideas are checked at every stage and not given a fair chance to flourish?
Here are five of the defining standoffs between innovation and regulation…
Bitcoin v financial regulations
Going mainstream. It's a gift and a curse, that's for sure. While many young start-ups crave the customer base and profitability of more established industry leaders, they soon find that becoming a real player brings with it a whole host of hurdles to jump over.
While you can pay for a pint at my local pub, purchase a ticket for a ride into space and do pretty anything else you can think of with Bitcoin, the virtual currency remains unregulated and until that is rectified many will refuse to accept it as a valid method of payment. "The classification of virtual currencies as property means that users would be required to pay capital gains tax on any transaction using the virtual currencies," reads the first Bitcoin bill, which has this week been introduced by Rep. Steve Stockman in order to "build awareness and create a consensus in the Bitcoin community around government regulation of virtual currencies".
So why the need for regulation? Consumer protection, for one thing. Although the fact that the IRS has just granted itself the power to tax the gains realised when individuals sell or expand their Bitcoins – much like with stocks – has not gone down too well with some users, who are now required to keep detailed tax records to stay inside the law.
So what next? The capital controls and monetary regulations that Bitcoin was designed to work around may now have to be embraced if the virtually currency is able to keep functioning and move forward. According to high profile backers Cameron and Tyler Winklevoss, the Bitcoin payment system has an estimated value of $400 billion. With that much riding on it you can rest assured that governments across the world will not stand for an unregulated system to play itself out for much longer.
Airbnb v hotel taxes
Recently valued at $10 billion and currently operating in over 32,000 cities across the world, the San Francisco-based website that allows people to rent out their homes or individual rooms to travellers has come under much criticism from the hotel industry and private landlords. "Our concerns are the liabilities of having strangers in our buildings, the fact that (tenants) are renting rooms for more than landlords are entitled to charge and that they don't have conditional use permits to run hotels," explained Marina Franco, an attorney who represents property owners. While landlords have begun to issue eviction notices against tenants using Airbnb to rent out rooms, hotel owners and governments have also treated the company with significant hostility.
By side-stepping the 14% hotel tax active in many US states it's been deemed that Airbnb are cheating the public out of funds, whilst stealing an unfair march on competitors in the hotel industry. In New York officials even ruled that an Airbnb host was running an 'illegal hotel', before issuing the individual with a $2,400 fine. So how has the company reacted to this?
With compliance, it seems. Last week Airbnb agreed to start paying hotel taxes in San Francisco, Portland and Ore. "We have repeatedly said that we believe our community in San Francisco should pay its fair share of taxes. We know from countless discussions with our hosts that they want to pay taxes, but some of these rules are arcane and difficult to follow. Some hosts have even tried to pay taxes in San Francisco and been turned away," wrote David Hantman, the company's head of global public policy. However cynics have pointed towards the company's desire to go public as motivation for the change of heart. If you want to go mainstream you need to start playing by the regulators rules, it appears.
Tesla V The State of New Jersey
"Under pressure from the New Jersey auto dealer lobby to protect its monopoly, the New Jersey Motor Vehicle Commission, composed of political appointees of the Governor, ended your right to purchase vehicles at a manufacturer store within the state," raged Elon Musk in an open letter to the people of New Jersey, following the state's decision to put a block on Tesla's direct-to-consumer sales model.
"The rationale given for the regulation change that requires auto companies to sell through dealers is that it ensures "consumer protection". If you believe this, Gov. Christie has a bridge closure he wants to sell you! Unless they are referring to the mafia version of "protection", this is obviously untrue."
The electric car manufacturer is currently locked in a bitter dispute against the state, with Musk arguing that the motives behind the ban on a direct sales court are purely political. "Franchise dealers have an inherent conflict of interest in selling electric vehicles," explained Tesla in the appeal that they filed against the ruling. "In order to do so effectively, they would need to enthusiastically tout the reasons why electric vehicles are superior to gasoline vehicles. This is not something that they are going to do, since gasoline vehicles represent virtually all of their revenue." This particular dispute seems to have a lot of legs in it, with Tesla clearly nowhere near ready to start complying with the freshly introduced regulations laid down in front of them.
Uber v taxi commissioners
"Everyone's car service," as the Uber tagline reads, has been linking passengers with taxi drivers in minutes. In the process, cutting out the more traditional car services which have been operating unrivalled in cities for decades. But unlike Airbnb it's not an alleged tax dodge its detractors are using to hit them over the head with, but a more subtle set of rules with which to comply with.
Taxi commissioners and city council officials in New York and San Francisco have played the unsafe and unfair competition card. California has introduced a swathe of regulations, which range from mandatory criminal background checks for drivers to driver training programmes.
While officials in Washington last year failed in an attempt to clampdown on regulating the type of cars which the service could call on, as well as the credit card machines used by the drivers and ways in which the app itself operates.
It's not only Uber, but similar services such as Lyft and Hailo also appear to be undercutting their more traditional competitors. With the respective services managing to overcome the obstacles put in their way by various regulators, while still being able to flourish, the only threat to their future appears to be one another with a price war currently underway on the roads.
23andMe v the US government
Genetic testing, sounds like a serious business, right? That's certainly what the US Food and Drug Administration (FDA) decided last year when they issued a ban on 23andMe's direct-to-consumer genomics service.
Order your DNA kit, post back your saliva sample and await the results. "The tool offers people an enjoyable way to dip their toes into genetics," explained its creators. The problem was, according to the FDA, that the test results were encouraging people to take some drastic health decisions without proper consultation. " For example, a grain-of-salt report that I carry a faulty gene raising my risk of Alzheimer's may spur me onto requesting an expensive follow-up diagnostic test, even though current evidence linking single genetic sequence mutations to disease development is largely lacklustre," explains medical student Rahul Rekhi.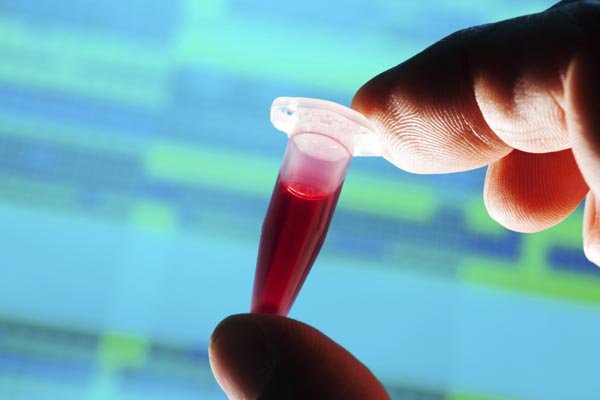 While 23andMe are still working with the FDA to resolve the concerns raised, they have agreed to halt issuing reports as part of their 'family traits inheritance calculator'. Clearly innovation in the health sector can be a massive bone of contention, with the industry one of the most highly regulated across the world. And while many of the regulations that we see being strictly applied to disruptive businesses come as a result of lobbying from big corporations, the public health grounds that shape the problems 23andMe have come up against make it even more unlikely for similar start-ups to innovate as freely as they wish.

So which side of the line do you stand? Are regulations responsbile for blocking true innovation or are they a necessary requirement to protect both businesses and consumers?