The world hasn't stopped fighting since 1914. The pursuit of peace should become the mainstay of education, and interest in courses like Peace and Conflict studies at universities such as Bradford, Ulster and SOAS are booming in popularity. With the recent civil war in Syria and the ensuing refugee crisis, the world needs to start thinking about how we can stimulate peace.
And what better way to do that than through education? A number of schools over the last half century have been founded to promote peace and international understanding. The premise for these schools has become so necessary that interest in "peace schools" is booming.
Atlantic College, the first UWC (United World College) was one of the first schools in the UK to provide a 'progressive' education. Founded by educationalist Kurt Hahn (who also set up Gordonstoun, Prince Charles' old school), the initial aim of the school was to help improve Cold War relations. He felt that if young people could be brought together from around the world then they would learn how people share more similarities than differences. This ethos has never been so important as now - the school admits hundreds of nationalities including Israelis, Palestinians, Syrians, Tibetans and Chinese pupils who live and interact together. Over the last ten years more schools following the UWC movement have sprung up around the world.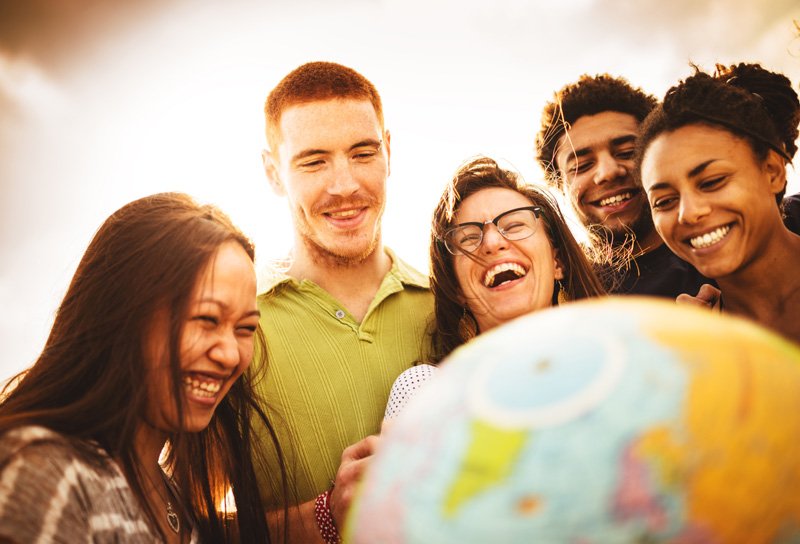 The founding schools in Norway, Italy, India, Swaziland, the US, and the UK, have been joined by UWCs in Armenia, the Netherlands, Costa Rica, Germany and Chile. As well as providing a decent, well-rounded education, the school's main aim is to promote international peace and understanding.
This is done by having a very mixed student population, running classes that focus on conflict and peace, hosting national evenings which celebrate different cultures, and a heavy emphasis on community activism.
The UWC movement isn't the only school whose aim is to promote cultural understanding among its students. In Northern Ireland, which suffered from thirty years of internal conflict, has introduced a specific peace agenda in many schools across the region. Children are the future engineers of society, so instilling a sense of tolerance and the importance of peace can be the quickest way to mend a broken society.
Read: Five ways to ensure you become a lifelong learner
After the Good Friday Agreement in 1997, the northern Irish Education Minister John McFall MP stated that "the education service now had an opportunity and an obligation to respond positively and comprehensively to the aspirations of the N. Ireland community for a better way of living together." However, in Northern Ireland, the issue is that schools are still strongly segregated by religion. In 1998, the EU also implemented a Special Support Programme for Peace and Reconciliation in Northern Ireland which aimed to increase cross-border dialogue and helped students to learn about those with both Protestant and Catholic backgrounds. As with the United World Colleges, working with and meeting those from different backgrounds is a strong step in the right direction to promote peace among the younger generation .
In Pakistan too, where internal conflict is rife, it is hoped that through education children will become more tolerant of each other. Malala Yousafzai is an ambassador of this approach, and two of Malala's friends actually attended Atlantic College two years ago.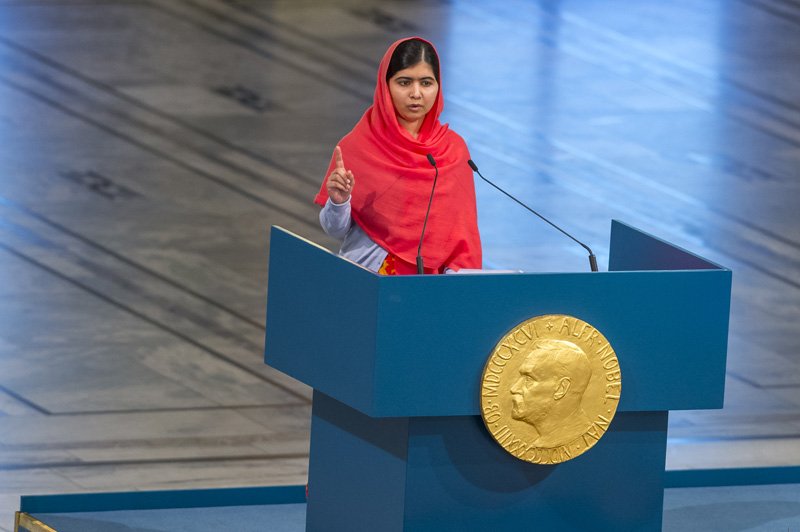 It's a well-founded notion that education, especially at primary school level, has a huge influence on the attitudes of young people. In Karachi, Pakistan's capital, the United States Institute of Peace has been helping young people work together to bring about peace as part of PSI (Peaceful Schools International). The organisation then worked with 25 local Karachi schools to teach students how to build on relationships and develop a peaceful society.
Read: How Finland built the world's most admired education system
Even in mainstream UK schools, a class called Citizenship, or similar, has been introduced to the curriculum or as part of religious education, to teach children about different cultures. The importance of peace education has been confirmed by UNESCO and UNICEF and the aim is to explain how important democracy and peace are in schools. Understanding conflict from a young age is important because it's naive for children to believe that everything in the outer world is fine. The Mount School in York is a school based on Quaker principles that has instilled a curriculum known as "Peacejam", which not only aims to teach pupils about the importance of peace, but also to motivate them to activism. It aims to be a more holistic experience, inspiring the young women at the school to think creatively and to open their minds to different solutions to the world's conflicts.
Developing a critical consciousness, or an understanding of what it means to be a global citizen is important from a young age, and this is something that a new generation of schools promoting peace as their primary aim hope to achieve.
This is a guest blog and may not represent the views of Virgin.com. Please see virgin.com/terms for more details. Thumbnail from gettyimages.