We hear a lot in the media about the need for our students to be more 'work ready', for our education system to improve, and the need for more engineers. A recent CBI study found around a quarter of firms looking for staff with STEM skills had difficulties recruiting and that over 50 per cent expected to be having difficulties in three years' time.
The response from schools and companies to these serious and systemic problems is too often limited to uncoordinated, one-off inspiration events and after school clubs. These only inspire pockets of students and have done little to alter out-of-date attitudes towards the subjects and careers they lead on to.
I have recently returned from a fact-finding tour, to the Netherlands, previously I've visited the USA and Sweden. This research opportunity was funded and supported by the Winston Churchill Memorial Trust. I wanted to learn about different approaches to STEM education and Project Based Learning. I wanted to find out how other countries were approaching the problems outlined above.
What became clear is that we first need to question the problems that we have identified. We are looking for more able students to go on to be engineers when we should be ensuring that every student leaves secondary school 'STEM literate'. Furthermore, by looking for more engineers we ignore, to an extent, that quality counts – we don't just want more, we want more British engineers who have creative, quirky minds that can come up with transformational ideas, not just superbly engineered products.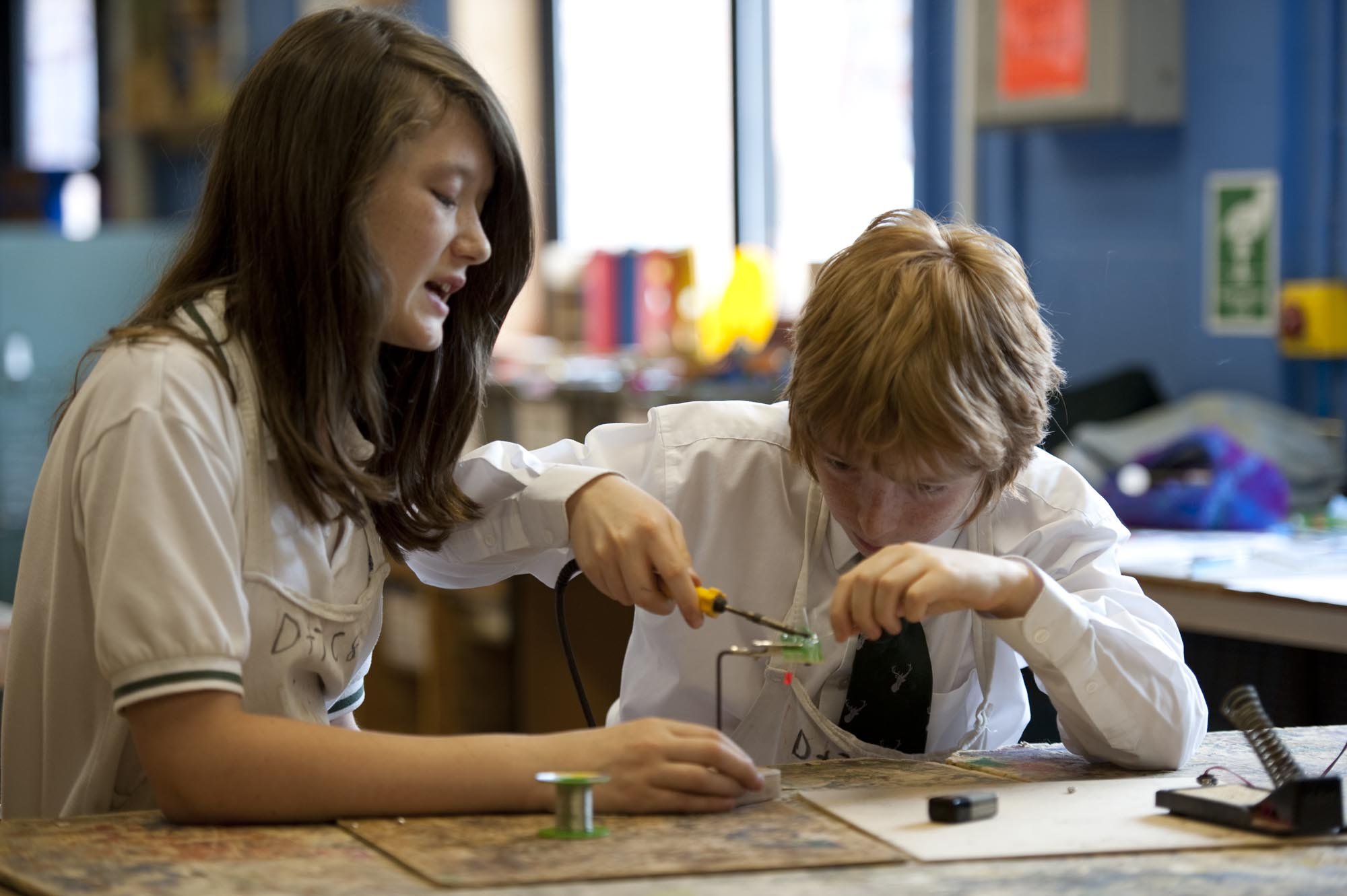 Image from Bohunt School
In terms of approaches to solving the issues here are some of the things I've learnt from my travels:
Without a simple, clear vision for the sort of learning and learner that a school is looking to develop the best technology and the best learning environments will become distractions rather than aids. In Sweden, where the government pays for every child to have a tablet or laptop, this initiative has seen every sort of impact from hugely positive to negative.

Businesses, universities and schools need to build in-depth, long term partnerships that see students as talent to be developed rather than children. In Ohio universities and businesses targeted by the municipality work in schools to accelerate interested students through to apprenticeships and free degrees by the age of 18 and in doing so have reduced staff turnover by 45 per cent.

Teacher training is crucial and we need to think broadly about how we do it. Priorities should be: Initial Teacher Training for engineers that qualifies them to teach multiple STEM subjects as well as 'STEM lessons'; a STEM Masters programme that challenges teachers to introduce the Design Process into a range of subjects, encourages the introduction of 'STEM lessons' and improves the quality of tuition in the various STEM subjects; and teacher training by industry.
What British schools do really well is classroom craft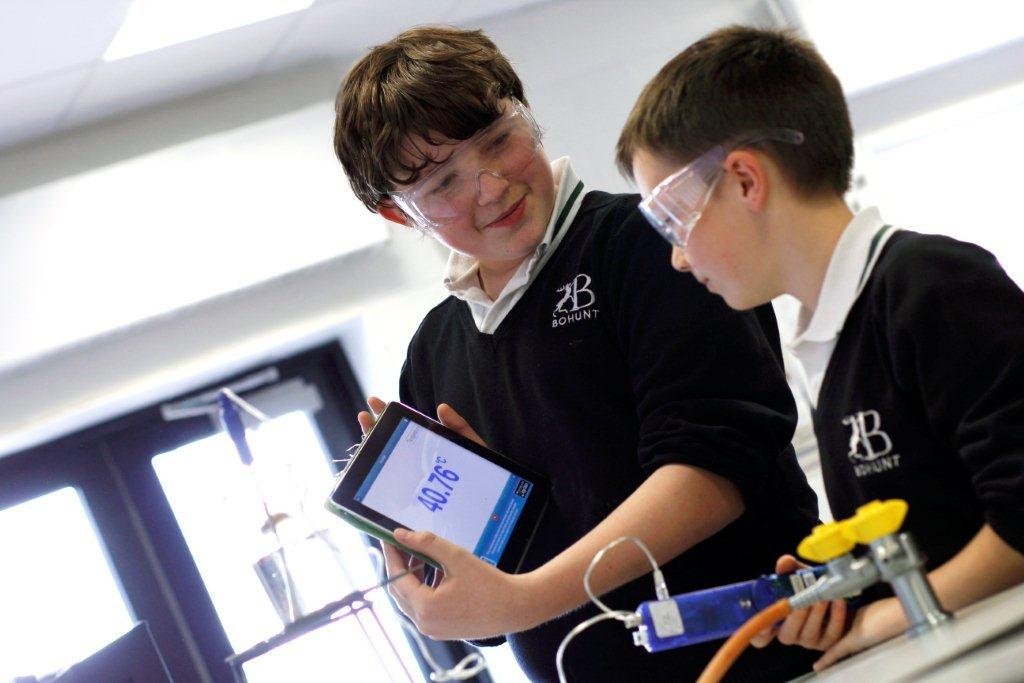 Image from Bohunt School
I visited some really innovative programmes and was particularly impressed by the ambition of schools like High Tech High in San Diego, the Science Leadership Academy in Philadelphia and Metameer in Boxmeer. These were schools with a clear vision for education, unafraid to follow it even if it didn't link directly to exam results. These schools were committed to innovative, yet rigorous education and the students were achieving more than you would think possible: work experience that involved training UK teachers in Project Based Learning, patents to improve wind turbines and improvements in the manufacturing processes of the petrochemical industry.
Read: Why entrepreneurs make the best teachers
It certainly wasn't all disheartening though. What British schools do really well is classroom craft – there were few places I went where the quality of explanation, the differentiation and the rigour were better. Furthermore, the opportunities available to British schools to organise incredible events is unparalleled.
In July of this year I had the privilege of travelling to Greenland with a team of 12 students to complete scientific research. After flying on to the dirt runway of Kulusuk airport on Ammassalik island and then heading by boat to a remote beach the students spent three weeks conducting research for the CERN at Schools project on extra-terrestrial radiation, in partnership with CERN and the Royal Meteorological Society. They mapped background radiation, climbed peaks, linked up with a satellite directly above them that was completing the same tasks as them. Their work will feed back in to the CERN project, work of the Langton Star Centre and the Bohunt physics curriculum.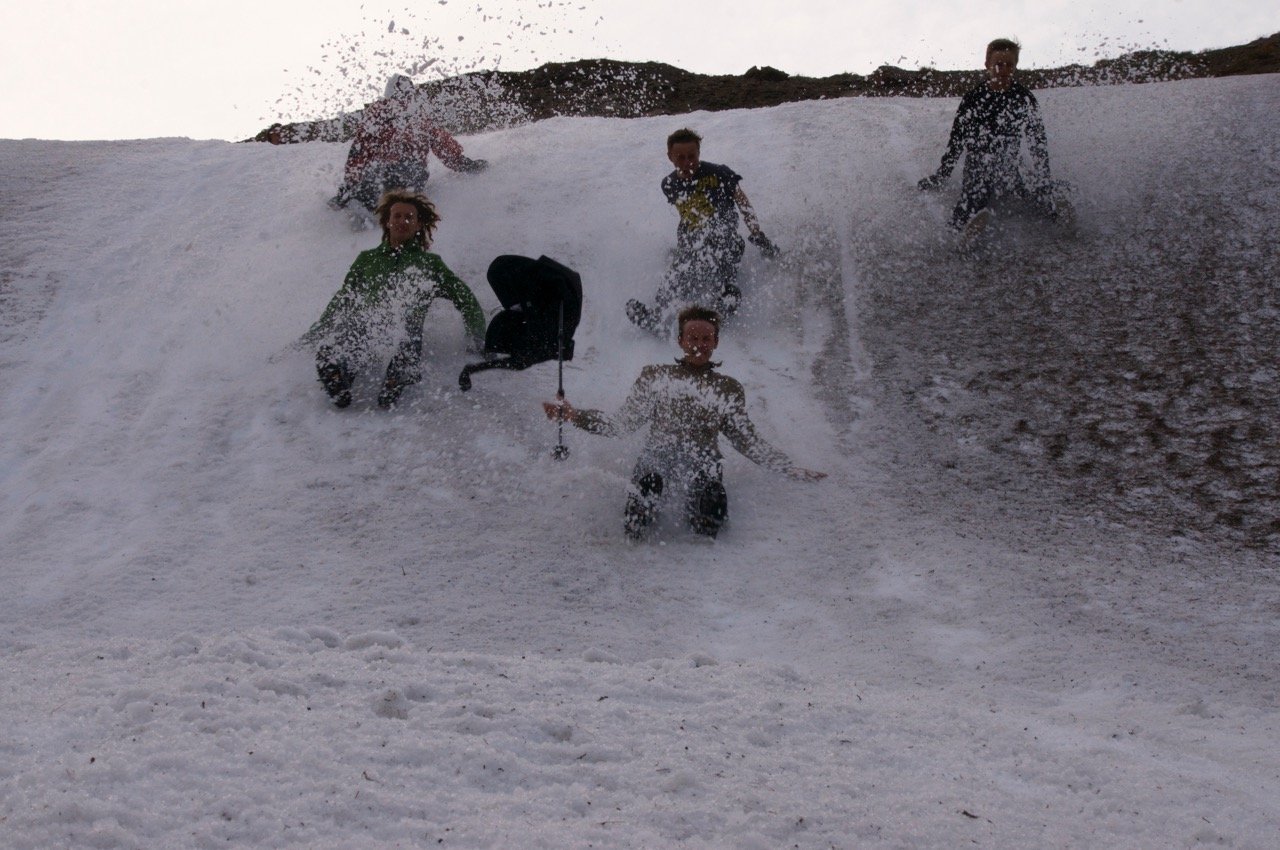 Image from Bohunt School
Better together
As Director of Learning for the Bohunt Education Trust I've been working with an incredible team to introduce, in collaboration with industry, one of the UK's first ever STEM curricula, which is taught to every 11 to14 year old within Bohunt School.
Our partners, such as Siemens and Surrey Satellites Technology Limited, have helped devise lesson plans, deliver workshops and provide one-to-one mentorship to students interested in STEM. At a recent teacher training event Siemens graduates taught the STEM team about their project planning process so that the eco-cities projects in school (which mirror projects going on at Siemens) could model the industrial planning and prototyping process. With the curriculum involving every student aged 11 to 14, everyone has the chance to explore a STEM career. For those uninterested, it gives them invaluable experience developing key skills like communication and teamwork on 'real-life' projects.
A woman's world
Audrey Bowie, a Project Manager at Siemens, has delivered workshops at Bohunt School and mentored students: "If I can inspire one student to learn more about the world around them, or… encourage them onto a career path where they are designing and building the future, I'm happy. If I can inspire lots of students to take this path, I will be over the moon!"
Audrey's work has inspired many of our female students at Bohunt School. As part of Siemens' Women's Network, she is keen on encouraging more girls to pursue an interest in engineering. The challenge of encouraging more girls to pursue STEM subjects is huge – just 13 per cent of the UK's STEM workforce is female. One barrier, which BET and Siemens are trying to address, is people's perception of engineering. When we ask students to draw an engineer they depict a man and a mechanic.
Our STEM curriculum, combined with Audrey's input and an awesome Virgin Galactic Google Hangout entitled Women in Aerospace that we took part in, is having a positive impact on girls' perceptions of careers in STEM.
One of our pupils, Alice, said: "I have really enjoyed the STEM lessons so far; especially learning about the International Space Station. I would be interested in learning more about a career in the space industry."
The road ahead
Our model is scalable. We have tested the projects with our students and once they have been improved and checked with the industry partners, they will be made available to education providers across the UK to use – meaning companies can reach even more young people.
However, the opportunities are far greater. Our STEM curriculum is just the start of what long term school and industry collaborations can achieve. Students aren't children, they have ideas that can fly, or be built, or change the world now. Duncan, a student that left us last year saw Practical Action's project to design a better emergency relief shelter.
Whilst everyone else in the world was designing better tents Duncan was testing the thermal capacity of sand and leaves. His plan was to fly nothing out to the emergency zones for shelter. Instead he designed a tessellating design made out of the pallets food would have been flown in on, water bottles that would have had the drinking water in and whatever local materials (hence the sand and leaves) were available. It was cheap, easy to transport, robust and thermally efficient. He won an Arkwright Scholarship and a Science & Engineering Prize for that idea. Companies getting in to schools will not just be inspiring the next generation of engineers, but also learning from them and recruiting the best.
Meaningful projects on major issues, if properly managed by companies, could create a route in to top end university courses for those whose skills are invention, entrepreneurship, communication and design thinking rather than passing knowledge based exams. The projects, line managed by people in industry over the internet, could be done in school time or by individuals outside of it. Perhaps we could see a Virgin Disruptors school in the future?!
- This is a guest blog and may not represent the views of Virgin.com. Please see virgin.com/terms for more details.