Ahead of our second Virgin Disruptors debate, taking place live from Silicon Valley, we commissioned YouGov to carry out research in both Britain and the US, as we looked to gauge the public's views on innovation...
As you can see in the infographic below, there's a very strongly held opinion that we are currently living in an age of great innovation. This belief was further backed up when the internet was voted the most innovative invention by the UK public with 49% picking it ahead of Penicillin (20%), the steam engine (14%), the light bulb (9%) and the washing machine (1%).
So what do you think? Have you witnessed many great innovations in your lifetime? What sectors are currently in great need of innovation and which areas in society already benefit from strong amounts of innovation. Let us know below...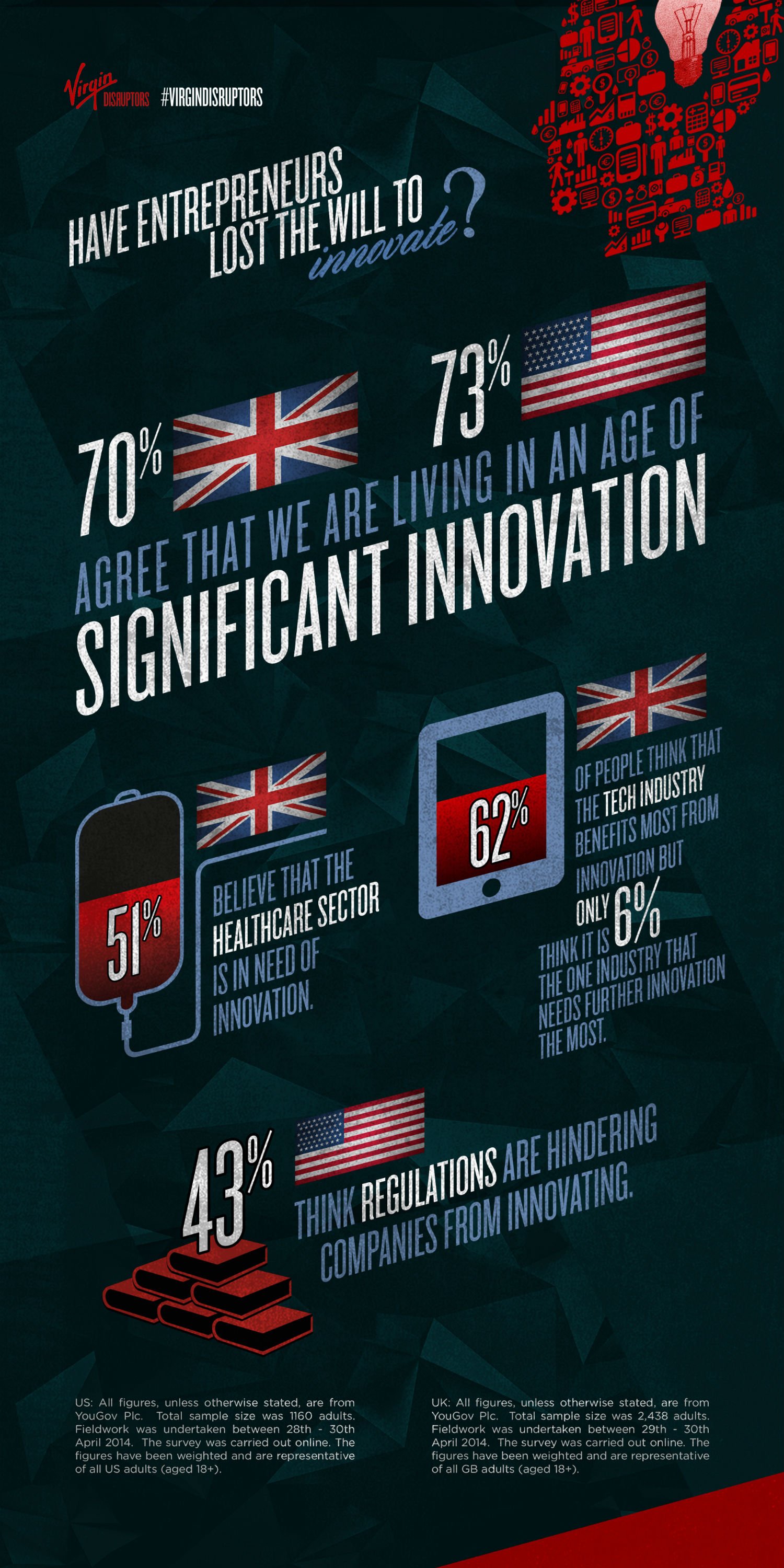 Infographic by Wojciech Pucilowski