Skateistan is a social enterprise that uses the power of sports – specifically skateboarding – to engage with children in challenging environments and to connect and support them in accessing education and leadership opportunities.
Below is an interview with Oliver Percovich, Founder and Executive Director at Skateistan.
What are the skills a child needs to master to become an active changemaker?
Children need to be self-confident, to learn how to communicate and express their feelings. To become active citizens, children need to learn to think critically, but most importantly, they need to develop a sense of community mindedness and of empathy.
How are you disrupting education today?
Skateistan is inspired by the world taking notice of the power of playing sports and hopes to be a key player in using sports to promote development but also for playful education that promotes life-skills development. An increase in the legitimacy of the Sport for International Development sector is a promising development in how the global community perceives the value and capacity of sports to facilitate change. The UN Sports for Development and Peace now advocates for sports as an important method of achieving positive change.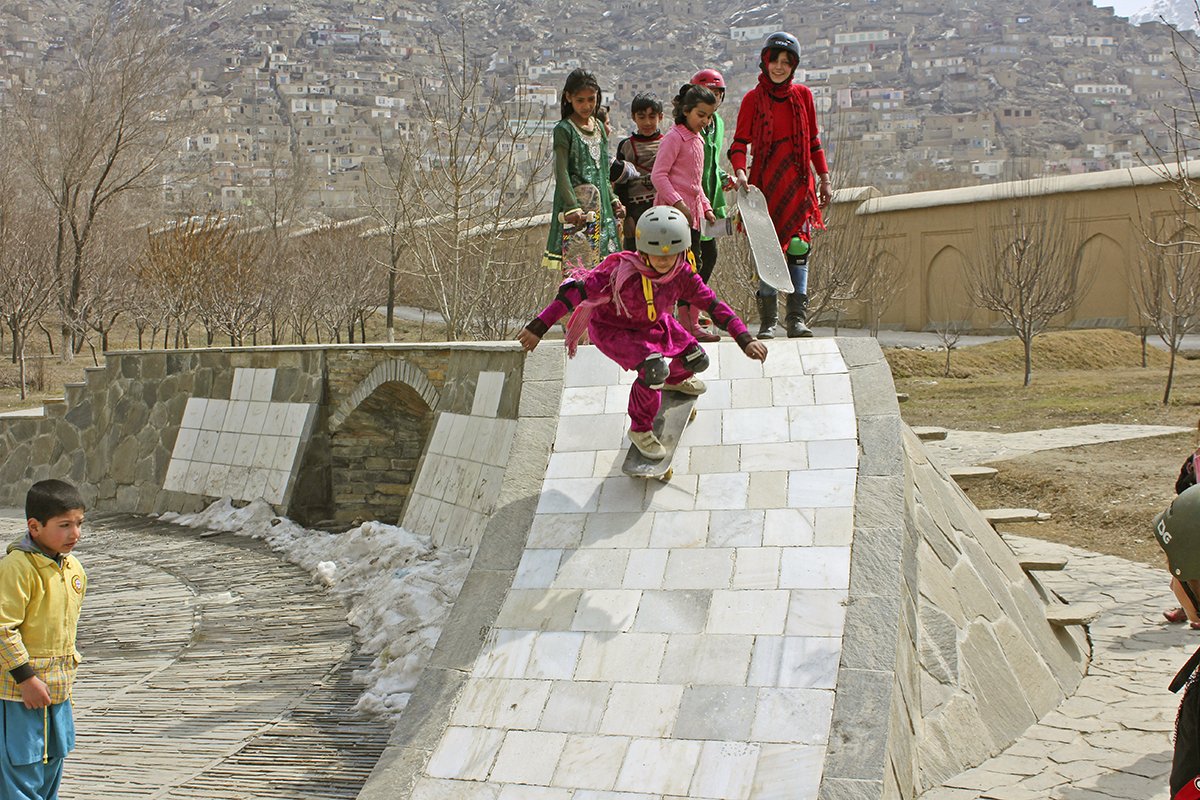 Why is it essential for children to learn through play?
For many children living in a conflict zone, their lives and futures are seriously affected by stress, trauma, and a loss of a sense of community and identity, which limits their childhood development. Skateistan believes that if young people are going to inherit many complex issues, they need the opportunity to develop qualities of tolerance, leadership, problem-solving, and confidence that will allow them to identify solutions and lead positive change. Whereas learning through play is seen by many as a luxury, Skateistan knows that play is an essential part of learning and is integral to limiting stress and promoting childhood development.
What is the best way to put children in charge in the classroom and why is it beneficial for their development?
It is key to design curriculum around children's learning interests, have them teach each other, provide opportunities for them to share their knowledge with their school and greater community, allow them to make mistakes – even celebrate mistakes. These exploratory learning methods increase self confidence and self esteem by trusting youth with the responsibility of leading one another, while allowing them to learn from errors.
What has been the community's reaction to your work?
Youth love our programs because skateboarding is a symbol of change and youth welcome change by nature. Skateboarding is dynamic, it illustrates the fact that anything is possible, and it's new among the youth we work with.
Parents want to see their children happy, so it has been easy to win over most of the community as the kids have so much fun at Skateistan. Communities want to be consulted and listened to. We put a lot of resources into events that involve the wider community and we do hundreds of home visits. These visits increase transparency about how we work and create trust. Without the trust of the wider community, you can't really have any impact in the long run.
Skateistan is a champion of the Re-imagine Learning Challenge launched by Ashoka and the LEGO Foundation. Ashoka and the LEGO Foundation believe in the need to re-imagine learning and in the importance of play as the best way for children to develop critical skills and engage them as creative changemakers.
We are selecting and supporting the first global network of social innovators to re-imagine learning for the 21st century. For more information, check out our website, follow us on Twitter with #play2learn and on Facebook. If you or someone you know is re-imagining learning for the 21st century, nominate them here.
- This is a guest blog and may not represent the views of Virgin.com. Please see virgin.com/terms for more details.