Employee wellbeing programmes can often be tricky to implement, with staff failing to fully engage with them. Movember, meanwhile, has proven to be something of a workplace phenomenon. So what can companies learn about getting in touch with their employees from the month of the moustache?
The Movember Foundation is a global charity raising funds and awareness for men's health. Across 21 countries, the Foundation is committed to driving awareness and strategically investing in men's health programmes so that men can live happier, healthier and longer lives.
It is also the organisation behind the annual Movember campaign, where men are challenged to grow moustaches for the 30 days of November to raise funds and awareness for men's health - specifically prostate cancer, testicular cancer and men's mental health. Growing a 'Mo' (as we call the moustache, using the language of our Aussie founders) is a creative endeavour, sparking fresh conversations that might otherwise not happen. One of the key things we've learnt from running the campaign around the world is that fun is an incredibly powerful force in making people engage with more serious issues.
We've seen this is certainly the case for men, who are generally keen to dodge thinking about their health as they go about their lives, but it holds equally true for the women who have engaged with the campaign, and for people in every sort of working and social environment.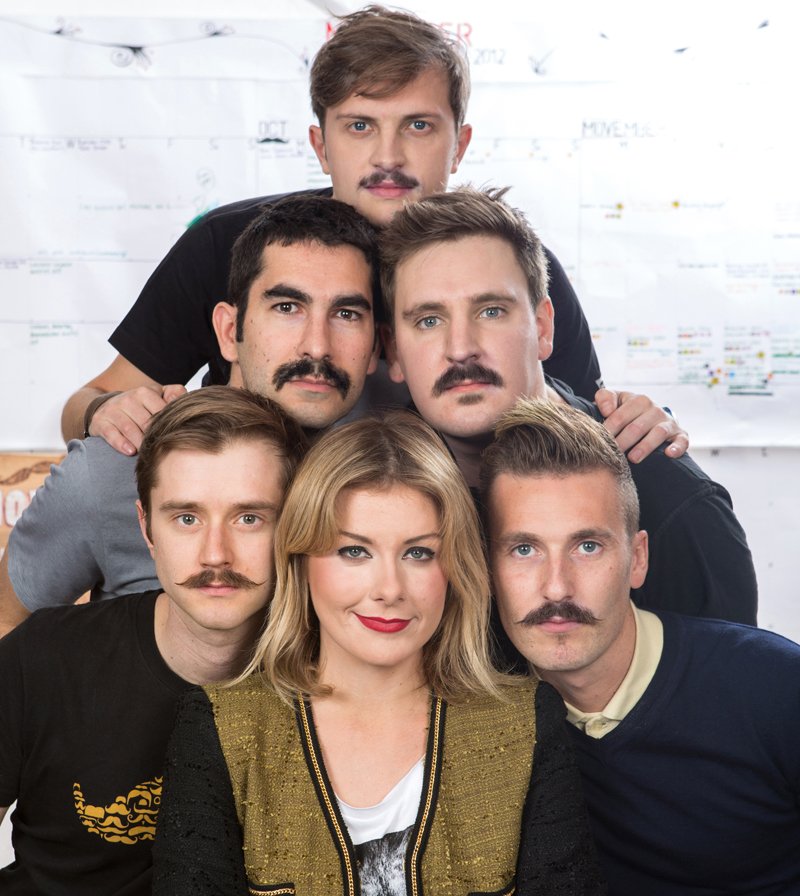 Image credit: Movember
We talk about fun as our 'trojan horse' – it breaks down barriers and opens people up to thinking and acting differently in a way that hitting people with the hard facts often doesn't – and it can sometimes feel like the missing ingredient as far as wellbeing in the workplace is concerned. We see many Movember teams evolve within the work environment, as the campaign sparks friendly internal moustache-based rivalry that encourages more social interaction not only between teams in UK offices, but also across the world.
The Movember moustaches that appear in the work environment are disruptive - a small subversion from normal behavior, starting fresh conversations, often even between people who don't normally talk a lot as part of their usual routine. We encourage men to explain that they are growing their moustache for men's health, an often-ignored subject. We keep it simple, keep it fun, keep it about mates and never stray from what we're about: real men, growing a real moustache for a real cause: men's health.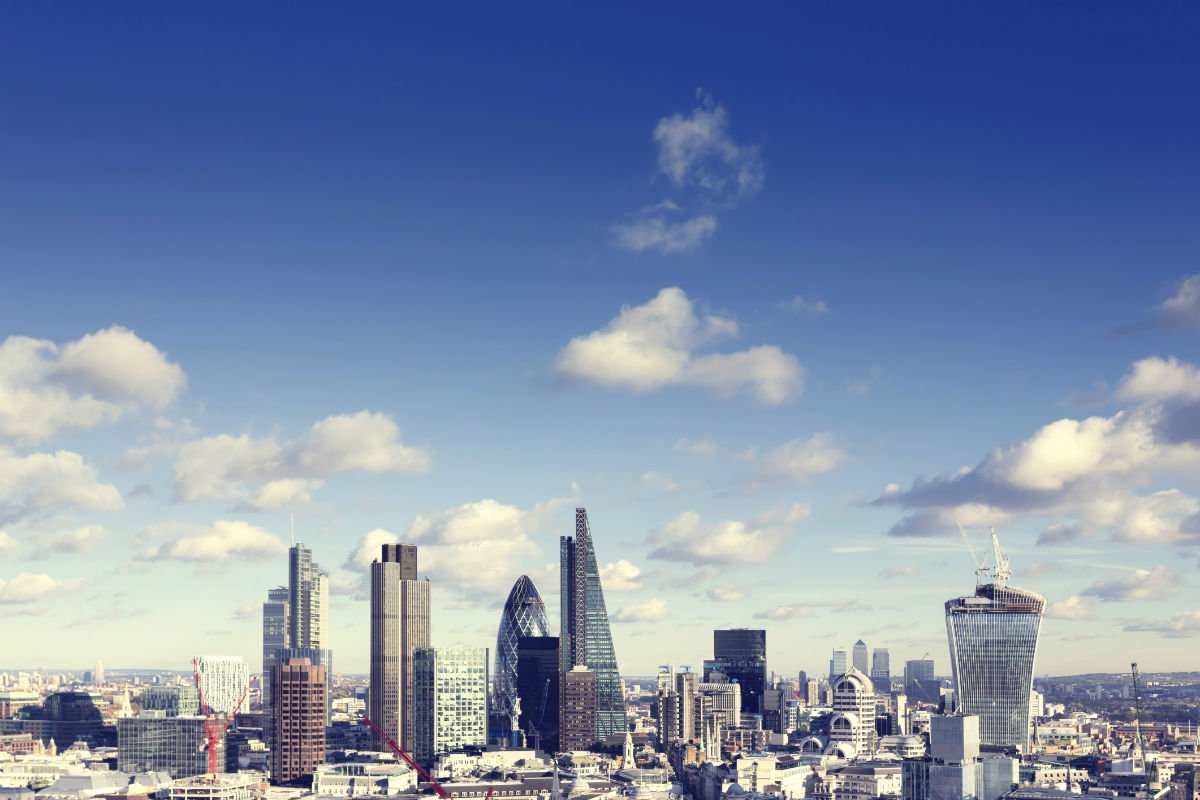 Case study: BP
HSSE ( with a focus on the first 'H' of 'HEALTH') is at the forefront of BP's values and hundreds of BP employees across the globe participate every year in the Movember campaign raising money for prostate cancer, testicular cancer and men's mental health while promoting these issues in BP and the wider energy industry.
I have BP colleagues, friends and family members who have been diagnosed with prostate cancer. Early diagnosis is imperative to the success of treatment, yet this continues to be something we men ignore because of its sensitive nature, embarrassment, or lack of awareness.
This challenge (Movember) is about men growing moustaches as a symbol and, more importantly, talking about real health issues in the open with the support of the people in their lives.
The moustache creates conversations and we see the benefit of this clearly in the work place. It helps break down barriers and encourage people to talk about things that really matter, outside of their day to day work.
Robb Eadie, Internal Audit at BP
The Movember Foundation takes a holistic and proactive approach to health and wellbeing, behaviour change and engagement. Rooted in 'fun' and taking an employee-centric approach, we believe that creating a culture in which employers and employees are both engaged and looking out for each other is key. Whilst we believe that organisations can play an important role in empowering their workforce to have important conversations around health and wellbeing, that workforce also needs to be open and engaged with the issue for genuine and far-reaching positive change to be possible.
Change is afoot and it's great to see many of the world's largest employers now starting to put 'wellbeing' at the core of their corporate strategies, recognising the value of supporting the health and wellness of their workforce, and applying a more balanced outlook on the importance of mental as well as physical health.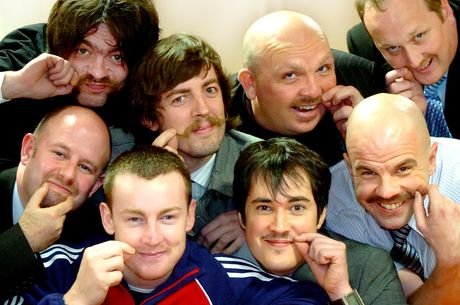 Image credit: Movember
Achieving and maintaining health is an ongoing process, shaped by both the evolution of healthcare knowledge and practices as well as personal strategies and organised interventions for staying healthy. Workplaces play a central and influential role in many people's lives and as such they represent a unique opportunity to reframe expectations around health itself — in many cases there is a prevailing mindset that stress or poor physical or mental health are inevitable byproducts of the work dynamic and must be passively tolerated. But this position can be shifted to one where wellness is a collective aim and a shared responsibility.
As an organization our vision is to have an everlasting impact on men's health and we believe in a world where men take accountability for their health, can recognise the signs and take action early when they have a health problem. And now we're committed to developing a community that is devoted to helping more people 'have a good day at work'. We've seen the power of the moustache working as a catalyst for change, prompting both public and private conversation that may otherwise never happen, and we will be looking to add new ways to support men through the rest of the year to create a culture of openness around important issues and thereby change the face of men's health.
This is a guest blog and may not represent the views of Virgin.com. Please see virgin.com/terms for more details.