Elite, smaller private colleges have always had to compete with one another for the best and brightest students, but now it appears they have a new player in the game: the public university honors college.
Georgia State University, a large public school in Atlanta, Georgia, started its Honors College four years ago in a tactical (and now quite successful) effort to attract top students. What exactly is an Honors College? According to Georgia State's Honors College Dean Larry Berman, "It's a place where we provide the best and brightest students with the kind of education you would expect at an elite private school at a fraction of the cost."
Indeed, Berman, who bubbles with contagious energy when he talks about the Honors College, has a lot to be thrilled about. Georgia State is attracting more and more top, high-achieving students every year by offering them a compelling program of opportunities and experiences. Consider current freshman, Nia Mitchell, who was accepted to several of the nation's most select schools but ultimately decided to attend Georgia State because of one thing: their Honors College.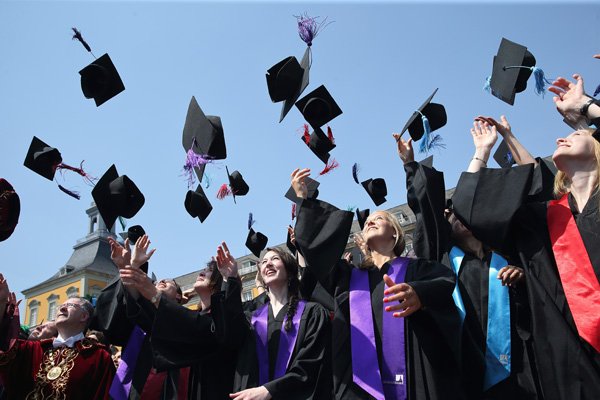 At public universities nationwide the honors college experience is being positioned as the best of both worlds: delivering a school within a school, offering the resources of a large university within a smaller more individualized context. Notes Berman, "We set them on a course for a lifetime of achievement; the Honors College can fill a student's portfolio. If a student can imagine it, we'll make sure they can do it."
Indeed, many characterize honors colleges as "Public Ivies", providing the quality of an elite private education at a public university price point. Given the dramatic increases in tuition rates over the past decade, cost is a very critical issue for many students. Today, according to the College Board, the average cost of tuition and fees for residents paying in-state tuition at a public university is $9,139 per year whereas private university tuition and fees average $31,231 per year.
Read: Can schools cultivate entrepreneurs?
Yet, even though they are affordable, most of the nation's public universities have populations that exceed 30,000 students - a daunting number for applicants who seek a smaller, more intimate college experience. Mitchell explains that she choose to attend Georgia State because, "after meeting with current students in the Honors College I knew I would be given individualised attention. It felt like part of a special family." Mitchell adds, "A top tier school is nice, but it will always be harder to stand out in a school like that."
Honors colleges inspire students and make them think big
To be considered students must demonstrate academic excellence in both GPA and test scores - typically the top one to 10 per cent of applicants are considered for admission into an honors college. In some cases students have to apply for acceptance, others are immediately enrolled if they qualify.
The phenomenon is certainly gaining steam. In fact, the first-ever evaluative listing of honors colleges and programs, A Review of Fifty Public University Honors Programs, was published just three years ago by Public University Press in response to the dramatic rise in honors programs across the nation.
Berman argues that the rise in honors colleges and programmes is an important thing. "Public universities understand that the way to keep their very best students at home is to create an educational environment for them that has small class sizes, internship opportunities, mentoring opportunities, priority registration, even dedicated living environments."
At Georgia State, Berman explains, "We offer stimulating classes with the best professors, study abroad opportunities that they wouldn't have elsewhere, internships, and research opportunities." He also notes that the Honors College publishes its own undergraduate research journal to showcase student work.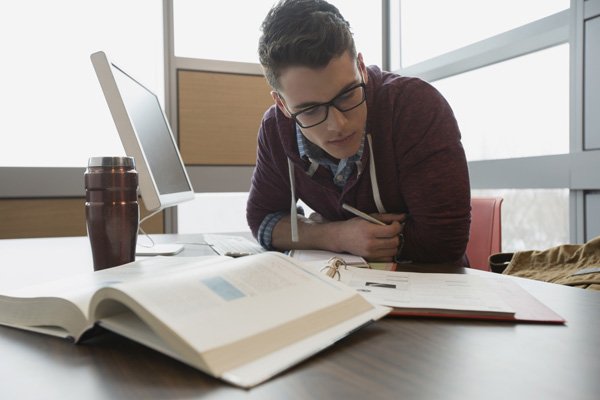 Yet, the proof is always in the results. Shortly after arriving on campus, Mitchell was offered an assistantship with a professor through the Honors College. "I was able to start immediately. So many of my friends attending other schools are trying to get internships but they don't even know where to start or apply." The best part, adds Mitchell: "It's cool that as a freshman I already have a bond with faculty members; just saying 'hi' to them on campus is a big deal."
Read: What is the impact of compulsory computing lessons?
Hannah Basta, now a senior in the Honors College at GSU, says her four years in the programme helped her build a seriously competitive resume for applications to law school. "When I look at my friends at other schools and what they have done in their four years, I can see that I have done more than any of them, and that is all because of the Honors College. I have had really valuable experiences and exposure to things. There is so much to get involved in and I had such tremendous support."
Basta makes a good point about the added support. The Honors College employs both a Director of National Scholarships and a Scholarships Coordinator; two individuals dedicated to identifying opportunities for students. When asked why they devote two staff members to sourcing scholarships, Berman grins, "Because this is what honors colleges do; it is our job to inspire them, make them think big, and help them get there."
This is a guest blog and may not represent the views of Virgin.com. Please see virgin.com/terms for more details. Thumbnail from gettyimages.