Finland is feted and envied by educationalists globally in equal measure, for its dominant position as one of the top ranked nations for high calibre education. Enshrined in the constitution, Finland has vowed to provide education for every student – and that includes a commitment to lifelong learning.
Students are encouraged to do project work in groups outside the classroom environment, teachers take a backseat and encourage students to drive their own learning in the direction they choose within certain parameters. Outdoor activities encouraged and sponsored by local communities and considered vital for providing alternative student learning experiences.
What sets Finland apart from its global neighbours is its rapid rise to the forefront of educational excellence over the last 25 years. Prior to this stellar rise, Finland's economy was depressed and dependent on a quickly shrinking forestry industry. It was against this background of desperation and hopelessness, that Finland's public spirited dream to provide good public school education for all children was born. This clear goal inspired political educational reform and has united disparate groups behind it in order to realise the dream of a quality education for all. Almost three decades on, what Finland has achieved in the last 30 years is nothing short of an educational revolution.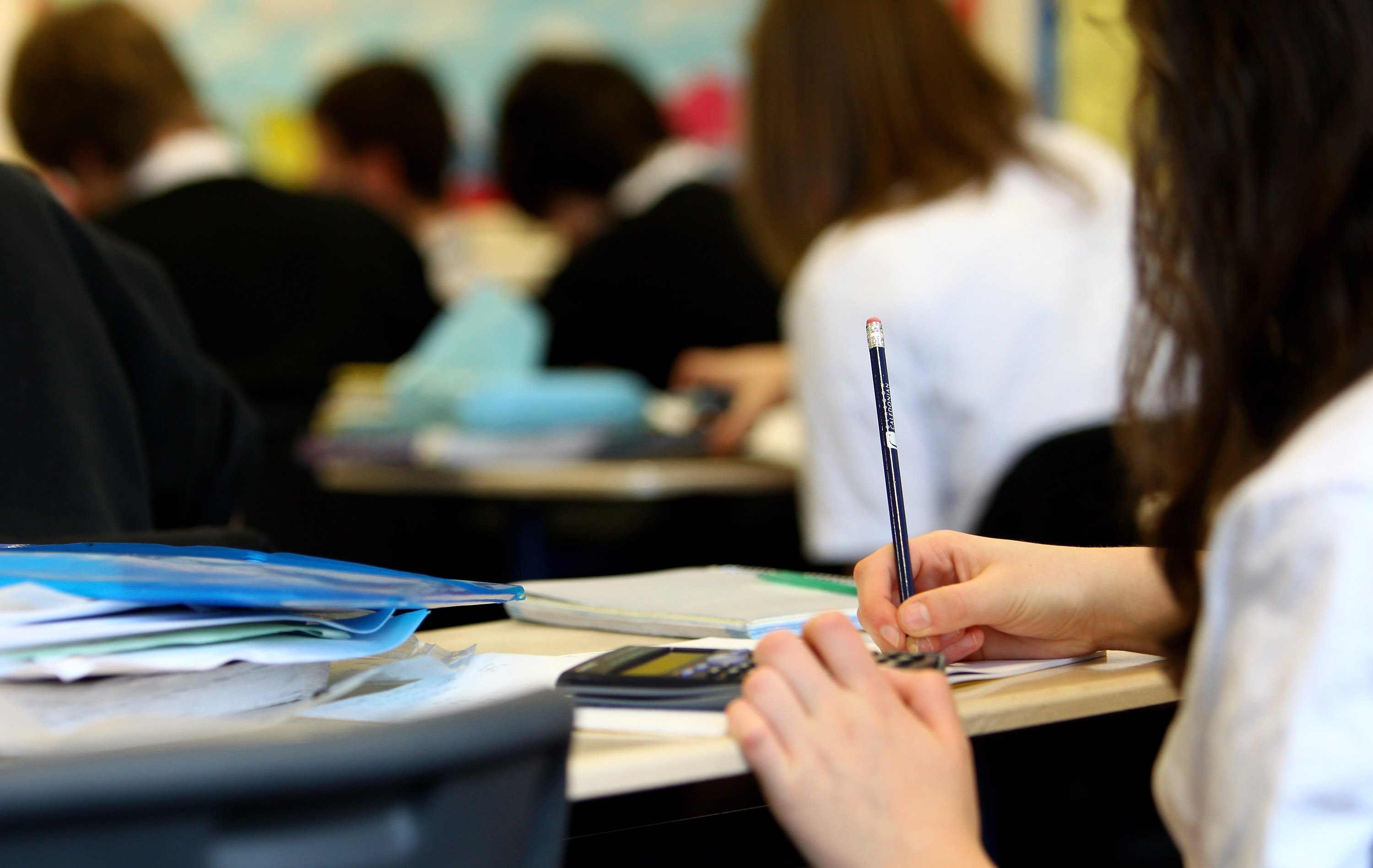 Back in the 1970s, when the country's education system was underperforming, Finland began to rethink and reform the system starting with its teacher training scheme. To raise standards from the bottom up, it was decreed that each teacher in Finland would be trained to master's level and all would receive the same high-level teacher training.
This strategy has succeeded in turning teaching into one of the most highly respected professions in the region, despite it not being the most highly paid. Only 10 per cent of those who apply to teach actually make it into the classroom. Good teachers, inspiring curricula, and sustainable leadership are key building blocks of Finland's success in international examinations.
Read: Should the education system change to reflect the new dynamics of
However, ironically, Finland shuns any such exams prior to the age of 19, up until when, students are not formally assessed, save for demographic testing which samples students across regions, purely to provide benchmarks rather than to hold teachers accountable or judge student performance.
Education Finland style
Greater number of extracurricular activities and subject choices
Important learning happens outside the classroom
Shorter school days
Sports are sponsored by towns
A wider-choice of exams is offered and students are able to decide a third of the classes that they take.
Teachers spend 600 hours teaching per year, compared with approximately 900 in regular UK schools and 1100 in US schools
Finland is the antithesis of other exam obsessed nations, where teachers are respected and trusted to do a great job rather than demonised and constantly evaluated. Finland's teachers are therefore more motivated than most other teachers such as the UK because they are not labelled with "failing schools" or "failing teachers", which some argue automatically creates demoralised schools and a self-fulfilling prophecy.
Finland has a completely different approach to student testing and how test data can or should be used. Finnish children never take a standardized test.
Nor are standardized tests used to compare teachers or schools to each other. Teachers, students, and parents are all involved in assessing and also deciding how well schools, teachers, or students do what they are supposed to do. Politicians and administrators are informed about how well the education system works by using sample-based tests which place no pressure on schools, and by research targeted to understand better how schools work.
Parents and politicians think that teachers who work closely together with parents are the best judges of how well their children are learning in schools. Perhaps one of the key differences between Finnish educational systems and that of the UK is that Finland's authorities have created an environment of respect and support for teachers.
One of the most striking revelations is that is that Finns place higher trust in public schools than in any other public institution, except the police. Finnish teachers have a greater level of autonomy than many other global educators and are heavily involved in curriculum planning and student assessment. Moreover, the fact that all teachers are trained to master's level guarantees a consistently high level of subject knowledge and pedagogical skills helping to attract some of the most talented and skilled young Finns into teaching.
With the focus on high quality teachers, rather than assessment of students or inspection of teachers, it is fair to say that there is also much more emphasis on the wellbeing of teachers and students than can evidenced in other jurisdictions.
Since there is such a high level of quality teachers in the system, there is also a high degree of trust in teachers where the motto "trust through professionalism" is proudly declared. It is no coincidence that alongside that lack of testing of students and teachers, Finland has a reputation for having one of the most innovative, creative and entrepreneurial knowledge economies in Europe if not the world.
Read: How should girls be encouraged into STEM subjects?
So what lessons can we learn from Finland? Well, the very fact that in the 1970s, Finland was less than proud of its educational system and had a root and branch reform in order to turn it into the global success it is today shows that the possibilities of improvement are within the grasp of any country with access to similar resources. Just as in the UK, Finland too experienced a wide disparity in achievement between its public and private education system.
As recently as 25 years ago, Finnish students were below the international average in mathematics and science. There were also large learning differences between schools, with urban or affluent students typically outperforming their rural or low-income peers.
Today, as the most recent PISA study proves, Finland is one of the few nations that have accomplished both high quality learning and equity at the same time. Studies have shown that best school systems are the most equitable - students do well regardless of their socio-economic background.
Education Finland style
A high proportion of teacher time is involved in continuous professional development.
Schools are the hub of the community and in addition to education provide social services
Students have to master a second language, although most are fluent in three. Often English, German, French or Russian
A non-judgemental environment where teachers are valued rather than criticised constantly
There are no formal exams until age 19
Finland should interest educators because Finns have employed distinct ideas and policies in their educational reform, many of which go against the grain of what happens in the UK and elsewhere. There is no such thing as league tables in Finland, in fact the very idea of such a system would be against their ethos of equity. Parents don't have to search for a "good" school for their children, they put their trust in the fact that all schools are "good schools". However, their trust is of course not unfounded with only a 0.04 per cent variation in results and performance across the region.
Aside from well-trained teachers whose career incorporates a high level of CPD, the emphasis is on improving professional knowledge and skills as a collective group rather than as individuals. Rather than ask whether the Finnish model is transferable to other jurisdictions, we should ask what lessons the Finnish experience teaches us in terms of being successful reformer and high performers. The main lesson from Finland is that there is another way to transform current education systems than that based on standardization, testing, accountability and competition. Finland also shows that we don't need to rely on corporate school reform models to achieve our goals. The Finland lesson is that good policies and overall wellbeing of people, including poverty reduction, are the cornerstones of sustainable educational success.
If we learn anything from Finland's experience, it is never to give up, and always to strive for excellence in teaching and learning. Take heart, Finland, one of the world's top educational performers according to the last PISA study and a recent McKinsey report, was once lacking in hope and quality itself and now provides great hope for every other public school system.
This is a guest blog and may not represent the views of Virgin.com. Please see virgin.com/terms for more details. Thumbnail from gettyimages.