We already live in a world where organs can be 3D printed and people are signing up to colonise Mars. Tomorrow's world will be something beyond our imagination...
There is one part of our society, however, that hasn't changed much in nearly a century. The education system today still teaches kids in much the same way it taught their parents. Isn't it time for an upgrade?
But an education doesn't have to be about sitting in a stuffy classroom does it? That's why I, along with my start-up co-founders Andrey and David, decided that it was time to do something different to educate and inspire the next generation of entrepreneurs through a comic book - My First Startup.
It may appear as excessive self-confidence that we could solve such a big education issue with a comic book, but that's why we're entrepreneurs – people who do what others consider crazy and impossible.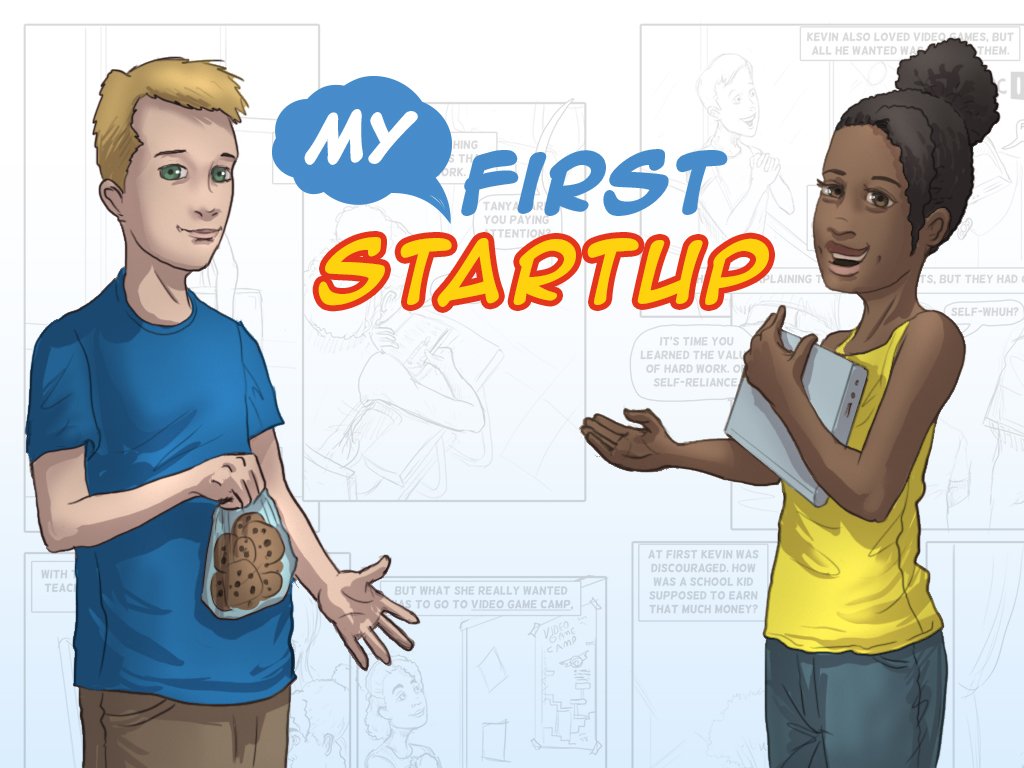 Image from My First Startup
We chose comic books and targeted such young kids for a reason. Growing up, many kids want to become superheroes, discoverers, even pirates. Entrepreneurs are the embodiment of those dreams. It's just that all the continents are already discovered – so today's discoverers go into space or try to invent a flying car.
It's the same thirst for adventure, with the same appetite for risk and desire to do something big with their life. Plus, much in creating the business requires the skills of superheroes and adventurers kids see in cartoons and comic books. So it's natural for me to create My First Startup as a comic book, where creating a business is the path of a superhero, with all the obstacles and triumphs that go with such an adventure.
We have a long history with comic books, for several years now we have created custom comic books, whether as gifts, marketing or educational materials. So we know how much better comic books tell a story. Actually, this is not the first business for all three of the co-founders, so we have quite a bit of experience to share with the kids – for them to learn from our mistakes.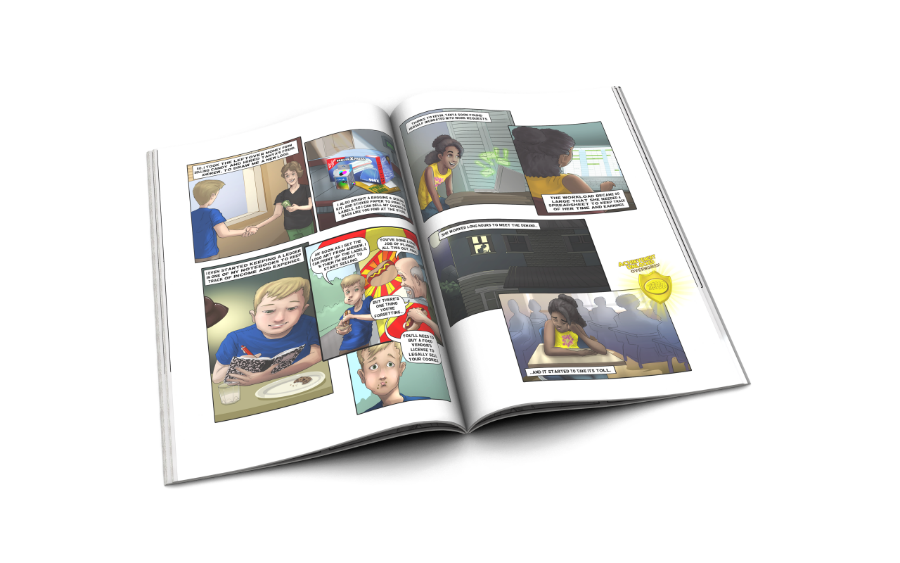 Image from My First Startup
Read: Why it's time to say goodbye to the MBA
It's important to note that entrepreneurial education is not just about business skills – My First Startup, for example, helps develop kids' decision-making skills, time management skills, nurturing a sense of responsibility for own actions, empowering them with the thought that an obstacle is not necessarily the end of an endeavor, and more lessons that every kid should learn to succeed in life.
Let's empower our kids – before they are told to stop dreaming. Let's give them the tools and encouragement to take their future financial success into their own hands. Our kids are a blank slate full of brilliant ideas and boundless optimism. So how do we encourage them to make dreams into reality?
Right now, My First Startup is live on Kickstarter to raise awareness of youth entrepreneurial education. What's next for My First Startup after Kickstarter? Putting the comic book into the hands of schools and children's leadership organisations would make sense. Ultimately, a comic book is one way to teach kids entrepreneurship but hopefully one that will inspire a new generation. And what happens later, we'll only know if we keep moving forward. Because moving forward is the only way for an entrepreneur.
This is a guest blog and may not represent the views of Virgin.com. Please see virgin.com/terms for more details.