When we talk about d
isrupting education, it's easy to focus on the latest technology and how to best deploy it in schools across Western Europe or the US. But what about the millions of students who currently lack access to a quality education in developing economies?
How can we ensure people of any age have the chance to get an education, irrespective of socio-economic status or where they happen to be in the world – and on top of that, ensure that those students get an education that's actually effective and helps them make progress in their lives?
This is something we think about every day at the Pearson Affordable Learning Fund (PALF), as we partner with entrepreneurs in emerging markets, who understand the unique needs in their students, and invest in forward-thinking schools and other innovative companies that are helping to make a high-quality education more affordable.
Innovation in this context is by no means all about the technology; it has to be just as much about a different approach, both to the business and learning model, especially when access to the internet and electricity are far from ubiquitous. It can be particularly true in these markets, to steal a quote from Sanoma Learning's CEO, that "the killer app in education is the teacher."
Image from SPARK Schools
Take Sudiksha as a prime example. This set of 21 nursery schools in Hyderabad, India is run by passionate female entrepreneurs, local and well-known to the community, who are rewarded with 10 per cent of the schools' profits on top of their teaching salary. By investing in the local community in this way, Sudiksha schools attract and retain motivated, effective teachers able to deliver their affordable Montessori-style lessons for poor, urban children aged between two and six, who might otherwise miss out on a pre-school education altogether.
Over in South Africa, another group of low-cost private schools, SPARK Schools, also places a huge amount of importance on cultivating their teachers in-house. By inviting teachers to participate in leadership development programs based on their success in creating a self-motivated, accountable classroom culture for students, as well their expertise as educators, SPARK keeps their team and ideas fresh, with teachers incentivised and supportive of their own peer group.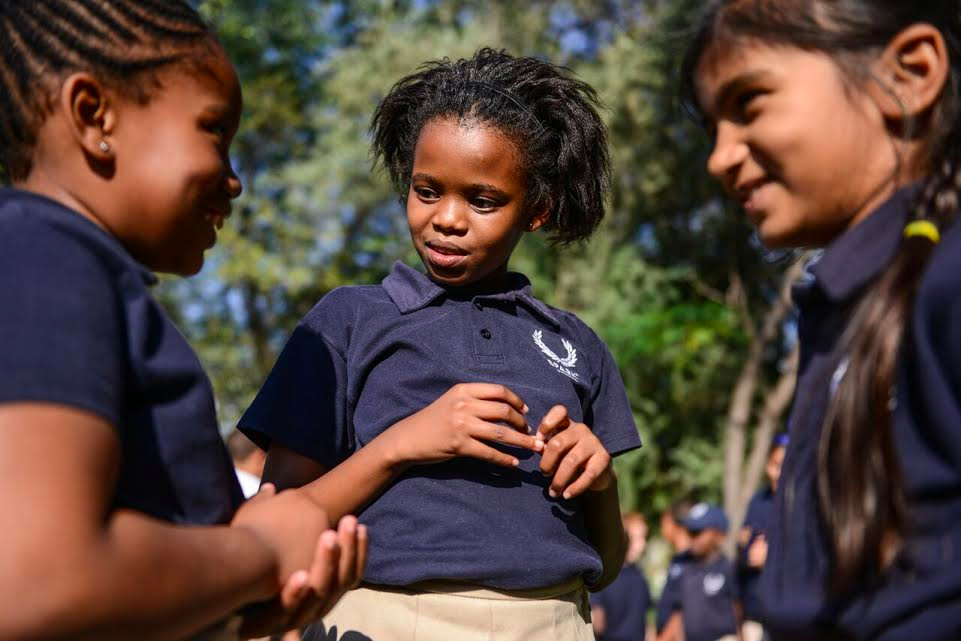 Image from SPARK Schools
SPARK also blends this kind of strong teaching provision with smart applications of technology, via their own purpose-built Learning Labs. The youngest students are introduced to these computer labs from their first days in kindergarten, playing online learning games that help to identify elements they might be finding tricky and supporting kids in exploring new concepts they haven't necessarily covered with their teachers yet. By getting the students used to this kind of independent learning, SPARK is helping to prepare their kids for the kind of self-starter approach we all need to do well in higher education and in employment. More than 90 per cent of their youngest students are on course to achieve a year and a half's worth of learning in maths and literacy during their first year.
Image from SPARK Schools
When we talk about the future of education, it's important to remember these pockets of innovative, effective entrepreneurship that are busy taking on some of the biggest challenges in education today. At PALF, we're supporting the growth of these ecosystems with capital, guidance and access to the kind of networks they'll need to bring these solutions to fruition at scale across developing economies - and what an exciting future that could prove to be.
This is a guest blog and may not represent the views of Virgin.com. Please see virgin.com/terms for more details.