Ahead of the appearance of Magali Cubier and NAO from Aldebaran at our upcoming Disruptors education event, we ask the former to share her views on the future of education and the role robots such as NAO might play in the classroom...
Developed by Aldebaran, a French robotics company, NAO is a humanoid robot standing at 58 cm, who is now a star in the world of research, education and more recently, in retail stores. NAO is an autonomous, programmable humanoid robot that serves as a research platform, learning system for STEM topics and programming, support for application creation and even a tool for educating children with special needs.
So, Magali, what are the biggest problems in education at the moment?
One of the main problems we see in education is the ability to match the technology and careers of today and the future. Breaking the mould of traditional learning and preparing students to an ever shrinking, globalized world. The risk is students not seeing the relevance of the materials used in their daily lives and disengaging from learning while engagement and inspiration is key in their experience.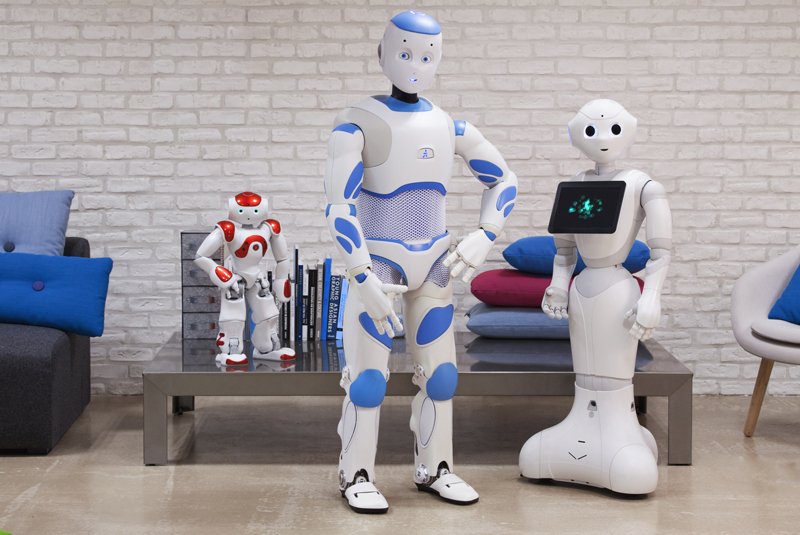 Image credit: Aldebaran
How would you like to see these problems being addressed?
The education system as a whole needs to be disrupted and shifted to find new approaches, techniques and instruments which engage students. We think new technologies are a good way to capture attention, make learning attractive, create new vocations and bring a real life experience in the classroom.
How will robots change the way that future students are educated?
Robots, and especially NAO (below) with his cute humanoid form, have the ability to capture the attention of students of all ages and engage them deeper in the learning process. Through what seems like play students are able to learn intuitive skills like computational thinking. This way of dissecting problems to find solutions is one fundamental way to think about and understand our world.
Read: Toby Young's education Q & A
What will a classroom look like in 2050?
We can imagine a classroom more focused on the individual learner, taking each student's interests, capacities and needs into consideration. This adaptive learning will allow Common Core curriculum to not be limited to use in the classroom but be present in the entire ecosystem of the school. Students will be encouraged to tie knowledge into real world applications, helping to reinforce principles and spark further exploration.
Technology will continue to evolve to assist teachers in all aspects of their mission and reinforce their ability to lead students on their own educational paths. Quality of education will reflect a global standard rather than being based on demographic factors.
Image credit: Aldebaran
What is the ultimate goal you hope to achieve in education for the next generation?
At Aldebaran, we create robots geared to connect with people through the most natural interface we know: voice, touch and emotion. Our goal is to take advantage of this connection students of all ages have to our robots, get them passionate about learning and create new vocations in robotics.