Virgin is all about making brilliant ideas happen, and no one brings that ethos to life quite like Community Development Manager Kirsty Fleetwood, Virgin Care's 'Star of the Year'. She tells us the story behind the launch of Carers Club...
How did you come to work at Virgin Care?
I worked at Virgin Balloon Flights for five years, and in 2014 I joined Virgin Care on a maternity cover contract. It was a community engagement role and involved running, and growing, a community action programme called Time to Care.
And was Carers Club your idea?
It was – I dreamed it all up! It was our job to look at the carer's role and how we could help and support them. We already had insight on what carers wanted, and we had a very useful A5 booklet. But when I came on board, I felt there was more we could do digitally – especially as carers could only ever access the existing booklet if they were already in our system and using our services.
So I came up with the idea of a Virgin Care-branded community space that any carer could access anywhere, at any time.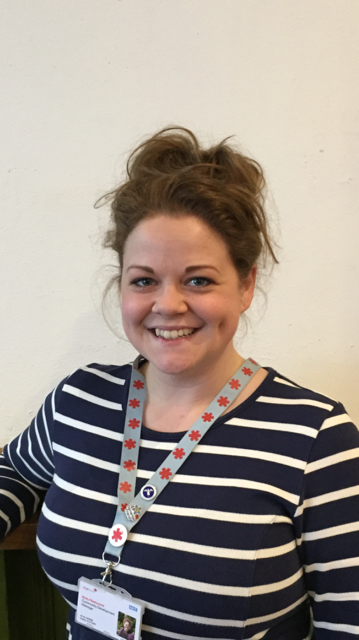 Image from Kirsty Fleetwood
What were the main challenges?
The big problem is that many carers don't see themselves as a carer. People are embarrassed to admit that they're a carer, and they don't want to ask for help. Carers can also be any age. We often see very young carers aged between five and 18 who are caring for their parents because of illness or disability. No matter how small the service they provide, it still defines them as a carer.
Read more: Meet the brains behind DS Virgin Racing
In other words, caring can affect anyone?
Definitely. Becoming a carer often happens overnight, without any warning. A lot of people in a caring role are also part of the 'sandwich generation' – they're trying to look after their own children, care for elderly parents who may have Alzheimer's disease or cancer, and work at the same time. These people may go to their managers at work, looking for help and support, and their managers don't know what to do – it's a hug and a few comforting words but no practical support. So I wanted this to be a place for managers to be able to access the information, too.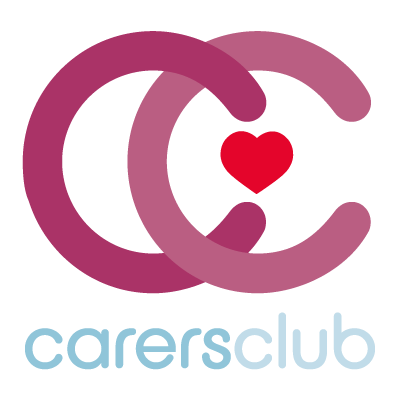 Image from Virgin Care
Did anything about your research surprise you?
I have Type 1 diabetes and my illness can fluctuate. Until I started to research the role of the carer, I hadn't realised just how important my husband's role is in terms of my own health. So that was an interesting discovery!
Did you have a clear idea of how the website should look?
I felt strongly that it shouldn't be dull or filled with jargon. Everything that was out there already was very 'grey'. And I wanted it to be really clear and easy to navigate.
It took six months to research relevant content, and then I was actively involved in building the website. It's definitely not the finished product yet – this is just the start of the caring journey. The final result will be more than just Carers Club. But it's aimed at an age and a generation who are digitally savvy. Ultimately, I would love to introduce a chat forum so that carers can talk between themselves, and also an instant chat facility where we could help carers with clinical queries.
Read more: Working for Virgin Australia is a family affair
What about younger carers?
In the past year, we've tried very hard to be 'communication chameleons'. We've just run a pilot scheme in two mental health wards which is aimed at very young carers – we produced a rucksack with books and games which is specifically aimed at children who are caring for parents with mental health issues such as depression. Forty per cent of children whose parents have mental health issues go on to develop similar conditions themselves. We're trying to provide help and support to prevent that happening – it's all about being proactive, rather than reactive. The rucksack is an ice-breaking tool to help NHS staff start the conversation when these children are visiting their parents or accompanying them to hospital.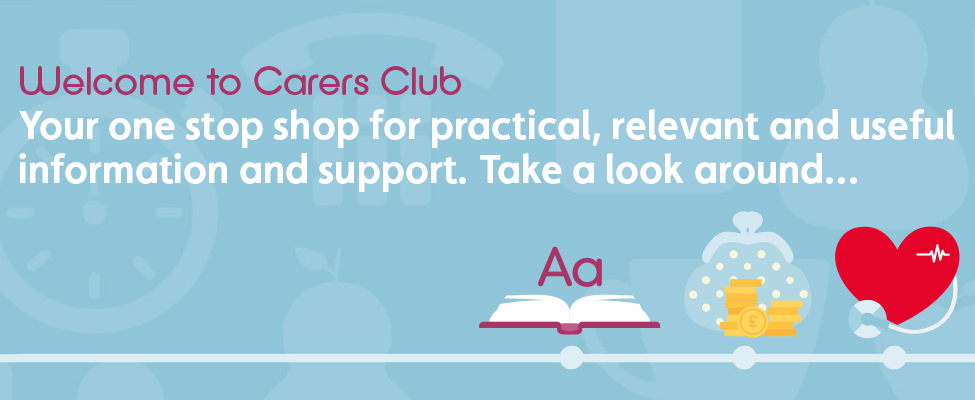 Image from Virgin Care
Have there been any high points in the project so far?
Lots! One highlight was a recent piece of feedback from a real carer outside of Virgin Care – they were so grateful to have access to the resource, and said they couldn't thank us enough. That sort of response makes all the hard work worthwhile. I have also come across people who have only realised that they're a carer because they've looked at the Carers Club website and recognised their own situation. It feels wonderful to be making a difference to people who are doing the right thing – particularly when they're caring for the people they love. In my view, carers are unsung heroes.
Fancy joining the team at Virgin? Check out our Jobs of the Week.