Helping others is all about time and trust – something Wesley Noble of Virgin Active South Africa knows all about. Earlier this year, he helped five young men from Cape Town realise their dream of becoming competitive cyclists...
When Wesley, who heads up Business as a Force for Good at Virgin Active SA, agreed to take part in a Force for Good programme in 2014, little did he know how attached he would become to the young men in his 'dream team'. The plan was to turn five enthusiastic cyclists from Lavender Hill Secondary School into competitive athletes, with the help of fully equipped Scott Speedster professional road bikes and cycling gear.
The boys were ecstatic to discover that the new bikes belonged to them because it meant transport to and from school, and a way to safely reach friends and part-time jobs. They were given a year's Premier membership, allowing access to any Virgin Active club in the Western Cape, and were fuelled for their weekend training with nutritious smoothies and wraps by Juice Bar Kauai. For Michael-Owen, Bevan, Faiez, Ashley and Schalk, it meant freedom and the chance to compete in the Cape Town Cycle Tour in 2015, as well as other events.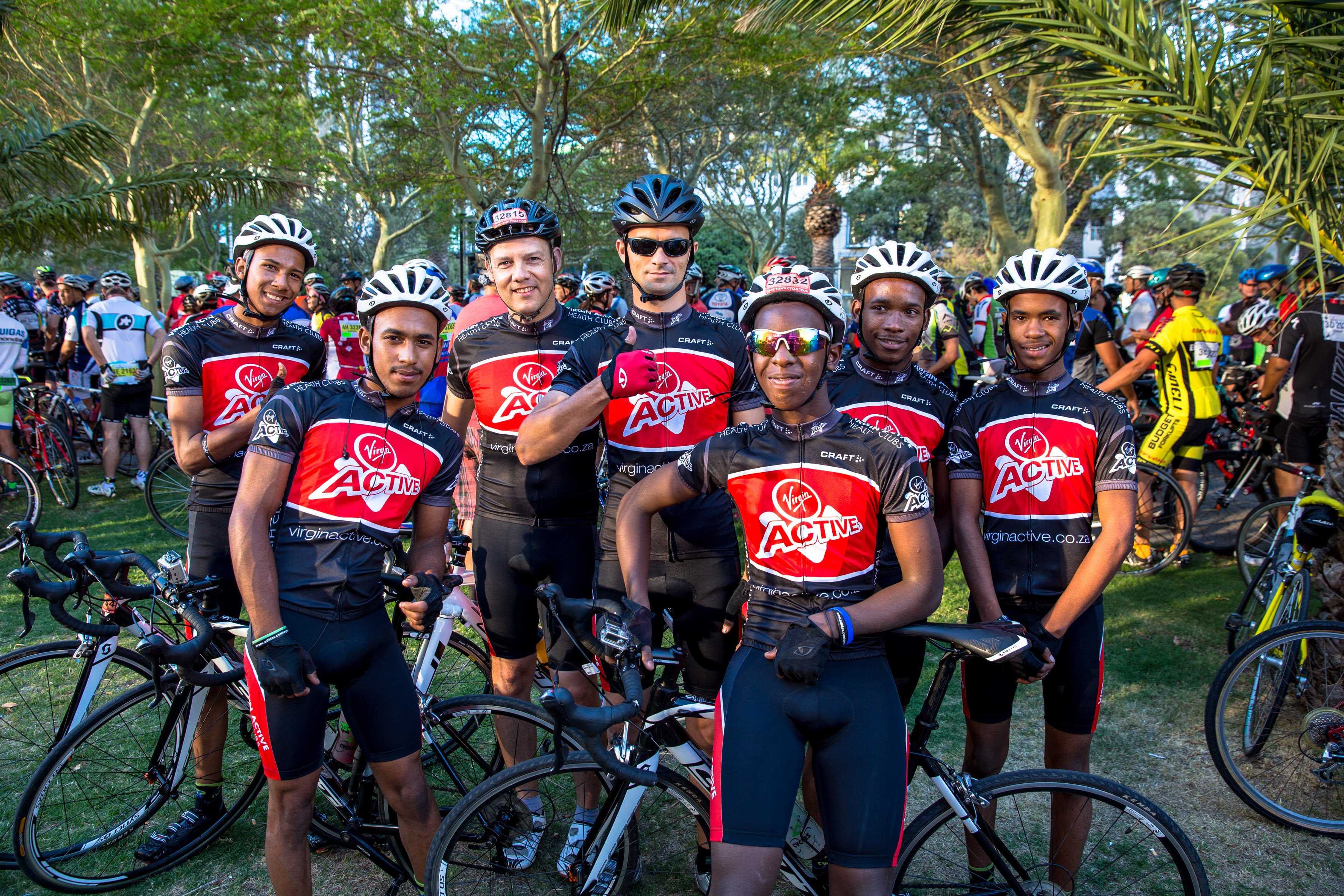 Image from Virgin Active SA
Wesley trained a full day every weekend with the team and enjoyed seeing the boys bond. "The majority of these young men don't have a father figure in their lives," he says. "As our relationships grew stronger, I realised how impactful our friendship was becoming and that it wasn't the resources and the bikes we gave them that was going to change their lives. Neither was it the advice, a work-readiness programme, training nor any particular coaching in the sport. It was about time – sometimes a listening ear and at other times, silence. It's the time we've spent together that will have the most impact on them."
Working for Virgin Australia is a family affair
The donation of the bikes brought new responsibilities for the boys – not easy when you live in an area of Cape Town with social problems and gang culture. But the team showed courage and tenacity, and gradually their different personalities and strengths emerged.
"There was one day in particular that moved me," remembers Wesley. "I had spent some time visiting each of them in their homes. We spoke of their families, school, sport and their dreams. It was here, among their surroundings – in conditions I would have deemed unfit for living – that I realised what made these young boys men.
"They were all incredibly grateful to have someone in their lives who had been their provider – an uncle, a grandmother, a sister – as well as the support from Virgin Active. They each have incredible clarity about their dreams and their future. Every one of them discussed coming back one day into the community to help their families and neighbours."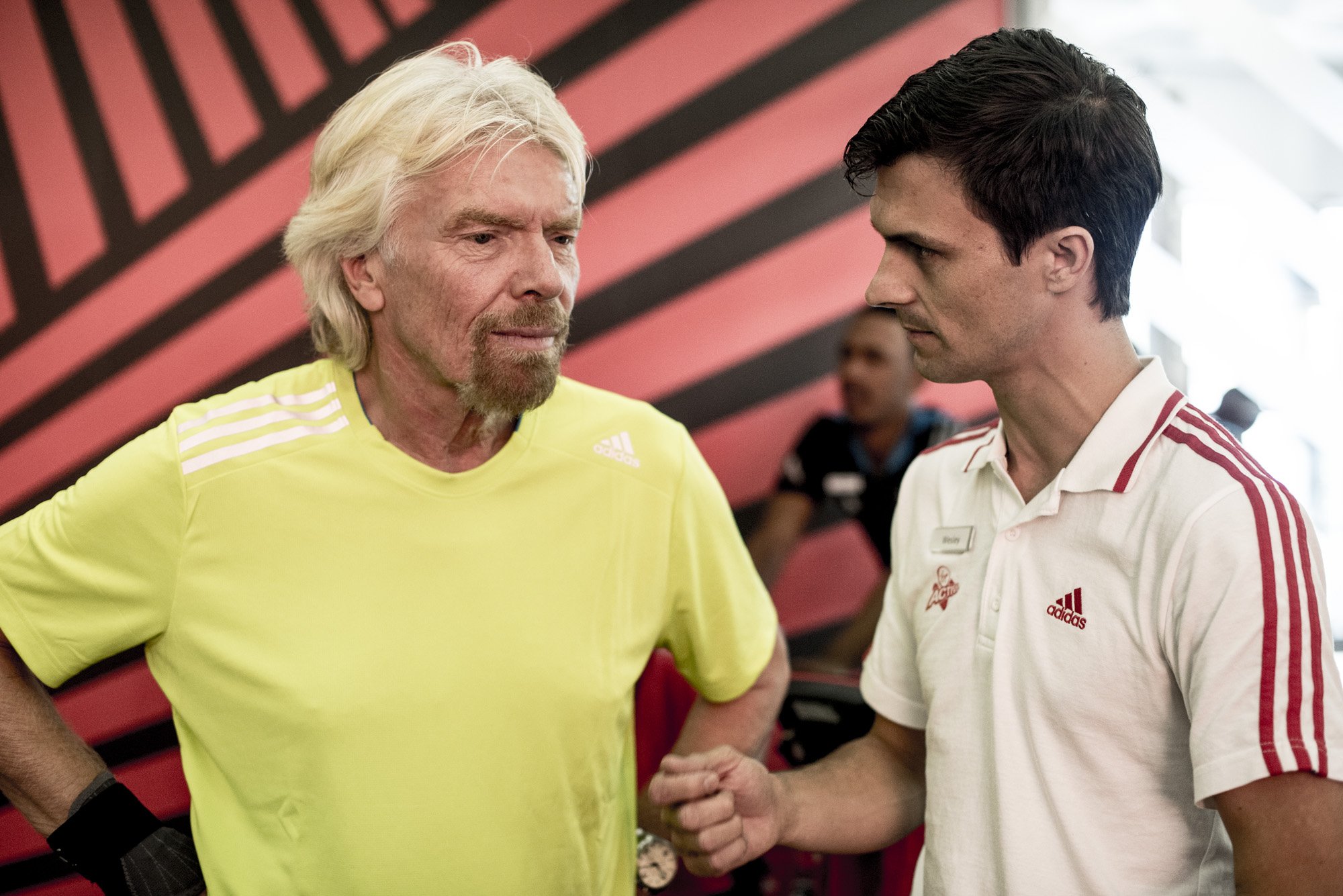 Image from Virgin Active SA
As training progressed, Ashley started to show a natural talent for cycling and soon his dreams for the future including competing in the Tour de France! In the meantime, in January this year, there was still the Cape Town Cycle Tour to contend with.
"The boys' faces were lit up with pure excitement for the entire race," laughs Wesley. "Their hearts were pounding from adrenaline before the gun had even gone off! I realised the event had been a success before the race had even started. We all finished strong that day, with times better than we had predicted. They made me proud and it's a day I won't forget."
Working for Virgin Wines by day, making cricket bats by night
For Wesley, the Force for Good programme has gone way beyond the initial purpose of partaking in sporting events and competitions. "The real goal is to provide alternatives for vulnerable youths from impoverished communities to explore and experience the world outside of their difficult lives," he says. "We really hope to inspire these young men to achieve great things, simply through the development of a cycling programme."
And he has this advice for anyone thinking of volunteering for a similar project: "To make a true difference, you have to give of yourself and you have to give long term. Make sure that you understand true needs and don't give in to what you think the need is. My biggest achievement from this experience is that I gained five great friends."
If you want to experience what it's like to work for Virgin yourself, check out our latest vacancies in jobs of the week.